The Best Remote Control Outlets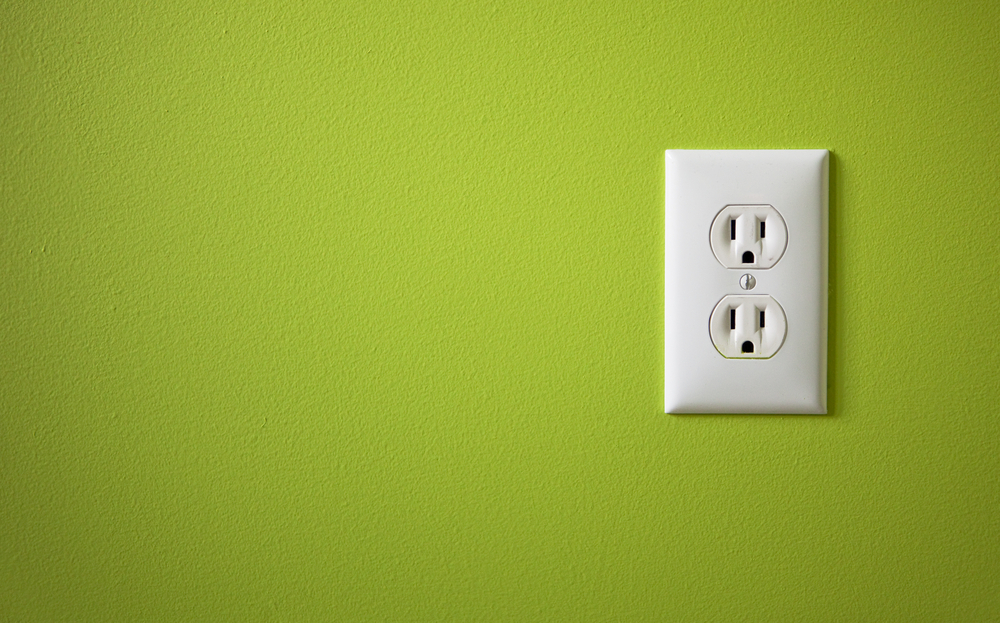 Can you imagine how convenient it would be to control all of your devices with the mere click of a button? Think about it: When you're lounging on the couch in the evening and you don't want to pause Netflix to turn off the lights, you could simply press a button, and the lights would turn off... almost like magic. Sounds pretty good, right? Well, thanks to remote control outlets, you don't have to imagine this world; you can live it. Remote control outlets are the way of the future. These nifty outlets allow you to turn your electrical devices on or off with the single click of a button, making it easy and convenient for you to control your appliances and smart devices, and even save on energy. Ready to live smarter and happier? Here are the five best remote control outlets that money can buy.
BN-LINK Remote Control Outlet
This BN-LINK outlet is superior in every way.
The BN-LINK Remote Control Outlet easily takes the top spot for its ability to work through doors and walls without interfering with other electronics, to function as far as 100 feet out of sight, and to pair with multiple outlets. You get five outlets with a single kit, making this an excellent value buy. Plus, this safe, reliable outlet remains off after a power outage (to help you save on energy), and crucially, it pairs exceptionally well with nearly any electronic device that you can think of.
Pros:
Contains everything you need, including the batteries
The RF receivers and transmitters work through doors and walls
If you want to make all your appliances accessible via remote, you can pair multiple BN-Link remote outlets together
Works well with almost any electronic device
Outlets remain off after a power outage, to help protect your appliances
Cons:
It would be nice if this kit came with more remotes, since it comes with five outlets
Fosmon Remote Control Outlet
Conveniently turn all your lights on and off with this remote control outlet from Fosmon.
Life gets a whole lot more convenient with the Fosmon Remote Control Outlet at your disposal—especially if you have both indoor and outdoor lighting. That's because you can use this cleverly-designed outlet to turn your outside lights on or off from indoors (a feature that comes in mighty handy), or use it to power up your sprinkler system, heater, or outdoor TV. And, thanks to its durable, weather-resistant construction, this outlet stays protected from the elements, rendering it a perfect option for outdoor use.
Pros:
You can turn your outside lights on and off from indoors
Great for turning devices on and off in hard-to-reach places
Made from durable, weather-resistant materials (so, perfect for outdoor use)
Very versatile; you can use this outlet for heaters, sprinkler systems, humidifiers, and more
Fosman includes a limited lifetime warranty, for your peace of mind
Cons:
Sometimes it takes two or three presses on the remote to turn on the unit if there are a lot of barriers in the way
DEWENWILS Remote Control Outlet
Nobody likes the look of bulky outlets, which is why the DEWENWILS Remote Control Outlet is such a winner.
Not exactly a fan of the bulky electrical outlet look? (Um, definitely not.) If you'd prefer something a little sleeker and more compact than your average remote control outlet, the DEWNWILS Outlet is the ideal product. This outlet takes up just a single wall socket, so it blends in well with your décor—as opposed to sticking out like a sore thumb, like other outlets do. Not to mention, this outlet is quick and easy to install, and it boasts such a strong RF signal that you don't have to have a direct line of sight between the remote and receiver device.
Pros:
Really compact, lightweight size (with a sleek three-prong design) is smaller than most other indoor wireless outlets
Super-strong RF signals work through walls and doors (up to 100 feet)
Doesn't require line of sight between the remote and the receiver
Quick to install, the set-up requires no tools or programming
Cons:
 You have to be extra-careful not to overload this outlet with too many devices
Beastron Remote Control Outlet
Save significantly on your energy bill with the Beastron Wireless Remote Control Outlet.
Cut down on wasted electricity and reduce your energy usage with the Beastron Remote Control Outlet. This hi-tech outlet helps eliminate wasteful standby power and reduce energy usage (thereby helping you save on your electric bills), all while making your life easier and more convenient by syncing up with all of your electronic devices. It's simple to use, reliable, and powerful. This highly practical gadget sends an extra-strong signal that cuts through walls and doors, so you can operate basically any device in your home.
Pros:
Huge energy-saver
The RF signal doesn't interfere with other electronics and works through walls and doors
Works with virtually any electronic device
Can control three outlets at the same time
An awesome tool for the mobility-impaired
Cons:
The plug does take up a substantial amount of space
Etekcity Remote Control Outlet
This Etekcity outlet boasts an impressive range.
Perfect for the couch potatoes among us (hey, no shame), the Etekcity Remote Control Outlet can help streamline your life. This sturdy, high-performing smart outlet can reduce your power consumption, and most importantly, allow you to turn tough-to-reach appliances and devices on or off with the simple click of a button. Best of all, this outlet has an impressive range, so you can use it for far-away receivers, giving you better control of your whole home.
Pros:
You can operate devices from over 100 feet away
Remote comes pre-programmed with the outlets (so set-up is super-easy)
The learning function enables you to program the learning outlet receiver to suit your needs
You can match any button on any remote transmitter, to be able to control each outlet individually or all at once
Cons:
The battery cover is fragile
Frequently Asked Questions
What features should I look for in a good remote control outlet?
Your remote control outlet should have plenty of sockets, be simple in design, easy to use, have a wide-enough range (up to at least 100 feet), and be energy-efficient. You'll also want to make sure that it's easy to install, since you probably don't want something that requires a degree in electrical engineering to rig up to your outlet. That being said, all the options on our list sport these basic features.
Can my remote control outlet work with any device?
Yes, with a single press of a button, you can control most (if not all) of your devices, from fans and lights to smartphones and tablets. As long as your device is powered through the remote-controlled outlet, you'll be able to control it with the remote.