The Best Spotting Scopes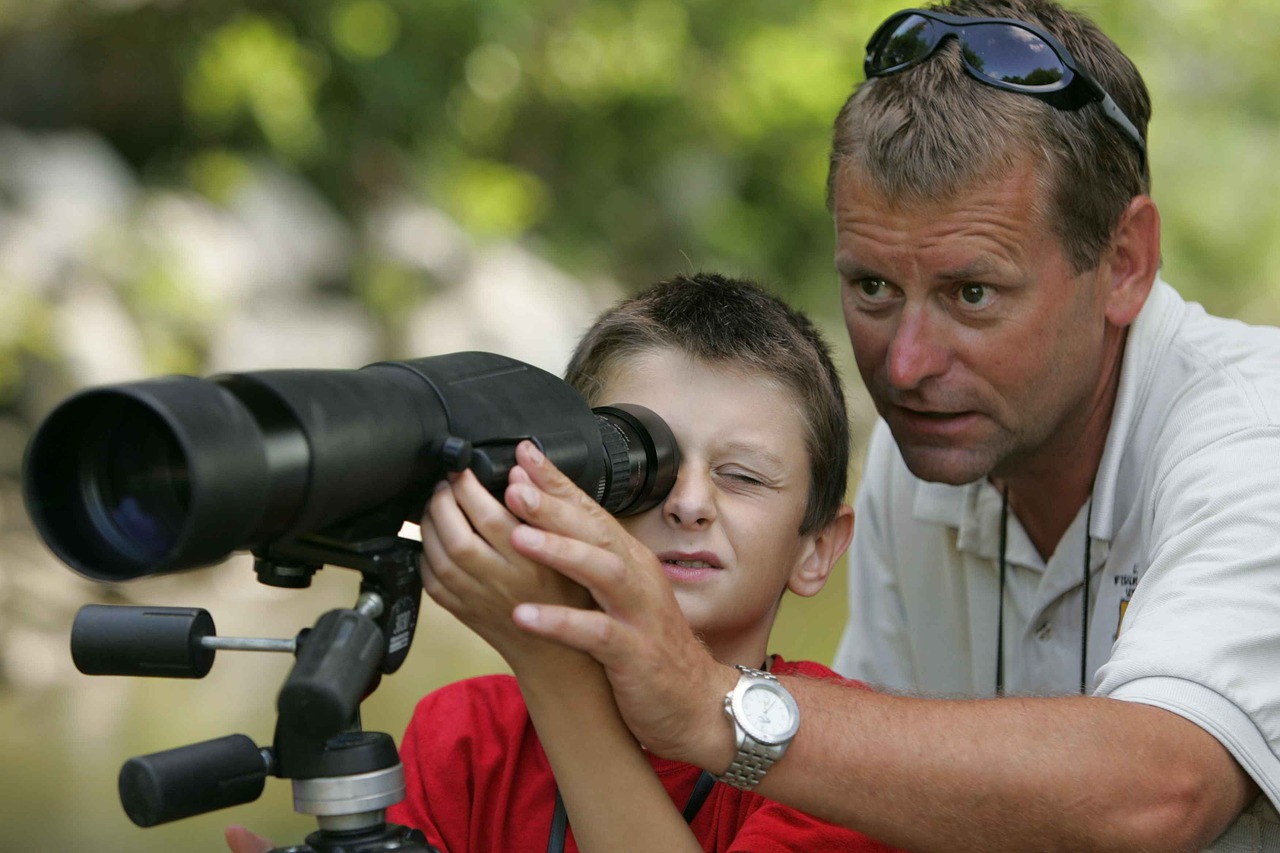 As any birdwatcher or hunter will tell you, a quality spotting scope is a must-have. These portable telescopes are the perfect tool for honing in on skittish wildlife and tiny targets. Of course, telescopes have been around for centuries, so it's no surprise that the market is flooded with different options. Choose the wrong spotting scope and you might get a distorted image or a rickety tripod. That's why we've gone ahead and weeded out the winners from the stinkers. Read on to discover our absolute favorite spotting scopes, from the best on a budget to the premium pick.
Gosky 20-60x Spotting Scope
Well-priced and sporting a sturdy construction, this option from Gosky is the ideal spotting scope for a wide range of activities and pastimes.
This option from Gosky has everything we look for in a spotting scope – and more. It's strong, sturdy, and weatherproof. Like a tank in the rain, this baby is built to withstand the elements, so feel free to take it deep into the bush during your next excursion. A beloved scope among birdwatchers, hunters, and frontiersmen alike, this option comes with accessories that beef up the value. The tripod is stable, the phone mount is intuitive, and the carrying case is tough as nails. Better yet, this scope has a powerful zoom magnification of 20-60x. It's the perfect range of magnification for identifying a distant target and then zooming in to get a closer look. Through this scope, images are bright and clear, with strong contrast in all kinds of lighting conditions. With a Gosky in tow, the world is your oyster.
Pros
Amazing value for the price, especially considering all the accessories are as well-made as the scope and won't need to be replaced.
Includes a retractable sunshade, so you can say goodbye to glare when looking towards the sun.
The zoom is smooth as butter, so you can identify your target first and then "zoom in and enhance".
Cons
Some minor image quality reduction on maximum magnification, but that's to be expected for a compact scope at this price range.
You have to press your eye to the eyepiece, so it's not the first choice for those with glasses.
Emarth 20-60x Waterproof Spotting Scope
This spotting scope from Emarth can straight up be dunked in water, so don't worry about getting it wet.
Another fantastic overall option, this scope from Emarth has a bit of a leg up on the competition when it comes to weatherproofing. Much like our previous pick, this beauty is filled with nitrogen gas to prohibit moisture from getting inside the lens. Even in foggy fields and mucky bogs, this Emarth lens stays clear as crystal. Of course, you can't take it scuba diving with you and expect it to stay completely dry, but you get the point. Another 20-60x magnification range, this scope features a responsive focus wheel that can fine-tune your focus in a fraction of a second. The Emarth is smooth, durable, weather-ready, and affordable. What are you waiting for?
Pros
The lens is multi-coated to enhance brightness and clarity and to reduce glare.
Waterproof, fog-proof, and durable, the construction is strong and ready for adventures.
Zooming in and focusing is really smooth and doesn't jostle the image.
Cons
The eye relief is narrow, so you have to look into the eyepiece straight on to see the image.
Huicocy 20-60x Spotting Scope
Whether your target is 20 yards or 200 yards away, this scope will help you determine where your shots are landing without having to trek across the field.
Sure, target practice is fun, but hauling your butt across the field to see if you hit your mark every couple of shots is not. If only there were some affordable scope that could zoom in on the target so that we wouldn't have to keep crossing the field. Enter the Huicocy Spotting Scope. This beauty comes at a bargain price and features a shockingly smooth zoom and focus. It's the perfect companion for your next trip to the range. Simply prop it up on the included tabletop mount and keep it right next to your rifle. Even tiny marks from .22s can be seen easily through a Huicocy lens, especially when using the extendable sunshade. As an added bonus, the eyepiece is retractable, so even those with glasses can peer through.
Pros
Amazingly high quality for the price.
Compact design is great for traveling to and from the range.
The focus ring is on the main barrel, so it works like a traditional lens.
Includes everything you need, including a tripod, digiscoping adapter, cleaning cloth, and carrying bag.
Cons
The digiscoping adapter and tripod aren't the best, but they do the trick.
Bushnell Trophy Xtreme Spotting Scope
This premium spotting scope from Bushnell sets the gold standard for ruggedness and durability.
Everything about the Trophy Xtreme is, well, extreme. The rugged construction is encased in a fully waterproof armor that can handle all the inevitable drops, spills, and crashes you throw at it. And thanks to the premium multi-coated optic system, images through this 20-60x magnification lens appear shockingly clear, sharp, and bright. Even all the accessories are premium, including the sturdy tripod, hard travel case, and handy car window mount. The cherry on top? Bushnell offers a limited lifetime warranty, so you know they stand behind their products.
Pros
The ideal option for the rough handlers, this rugged spotting scope is strong and shock-proof.
The premium hard case it comes with adds an extra level of protection, so you don't need to worry about your scope getting crushed during packing.
Cons
The eyepiece isn't angled up, so you'll have to view it straight on.
Creative XP Spotting Scope
Another fantastic overall option, this one comes with a thoughtfully-designed phone adapter and clicker.
A lot of these spotting scopes come with a phone adapter, but these can sometimes be kind of gimmicky and poorly-designed. Such is not the case with Creative XP. This spotting scope has a phone adapter that's designed to shoot and capture wildlife in the most peaceful way possible – with the click of a shutter. The adapter holds onto your device with a powerful suction cup and can be fine-tuned and adjusted for the optimal angle. Better yet, this spotting scope comes with a remote shutter (they call it a "clicker") that connects to your phone via Bluetooth. Oh, and we almost forgot: the spotting scope itself is fantastic and offers HD optics through a multi-coated lens. Goodbye shaky shots.
Pros
Images through the premium lens are high-contrast and colorful, making it easier to see wildlife.
The focus knob is really smooth and easy to fine-tune without jostling the image.
The eye relief is wider than most, meaning you can look into the eyepiece at odd angles and still see an image.
Cons
You may still have to remove your phone case to get the phone adapter to work.
If you plan on doing photography with this, you'll likely need to invest in a bigger tripod.
Frequently Asked Questions
Can I swap out the tripod?
All of the spotting scopes on our list have a standard tripod screw receptacle (that's a fancy way of saying the hole to which you screw the tripod head). The standard dimensions of these screws are 3/8-inches wide.
How far can I see with a spotting scope?
Since most of the spotting scopes on our list can zoom in up to 60x, they can peer really great distances. Shooters regularly use these scopes to check their marks on targets hundreds of yards away. Spotting scopes can even hone in on planets. We've even used one to see the rings of Saturn. If you plan on turning your spotting scope towards the heavens, we suggest getting one with an angled eyepiece so you don't have to crane your neck to look up.