The Best Tactical Flashlights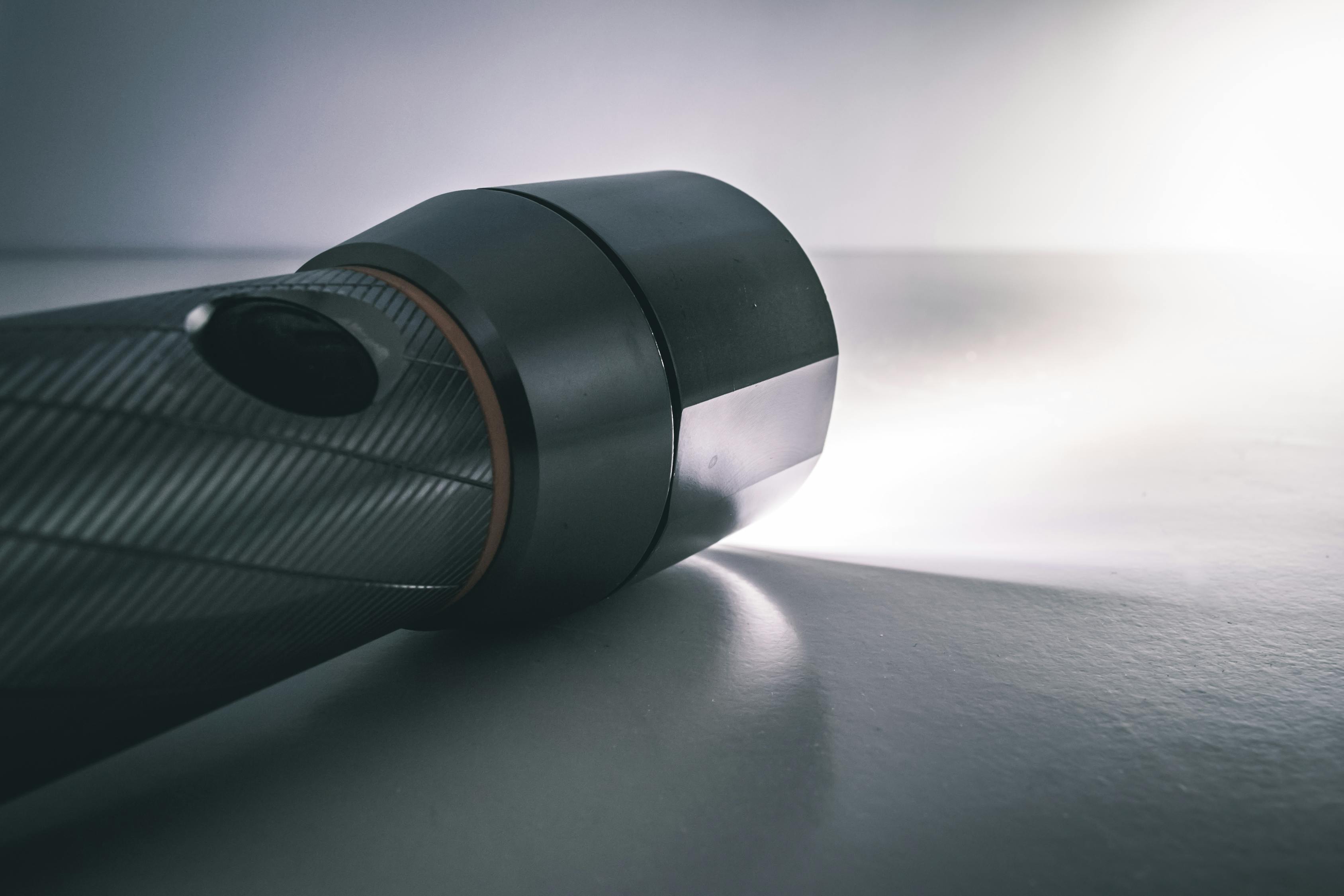 Picture this: You're walking home at night, in the dark. Suddenly, you hear footsteps behind you... and it sounds like they're speeding up. You whirl around, only to be confronted with a menacing stranger standing right in front of you. Unfortunately, this kind of scary scenario happens more frequently than we'd like to admit. It's why, in case of a serious threat, having a tactical flashlight on hand can quite literally mean the difference between life and death. You can use a tactical flashlight to protect yourself from would-be attackers, by disorienting them (tactical flashlights are brighter than regular flashlights) or even striking them. If you want to feel as safe as possible at all times, it's high time to invest in a good tactical flashlight. Here are the best of the best.
Streamlight Combo Flashlight
The Streamlight Flashlight is simply an amazing product with all the features we look for in a tactical flashlight and more.
The Streamlight Combo Flashlight is equipped with everything you need in a tactical flashlight, and then some. This nifty tool provides a powerful burst of light. It even works great as a lantern, with a bell-shaped rubber boot that can be used to prop it upright. This option is also sleek, pen-sized, and has a pocket clip for added convenience. Plus, this light runs for a solid 6.5 hours. It's virtually indestructible, too, thanks to the sturdy aluminum housing and tough, rust-resistant, military-grade materials. Talk about a serious flashlight.
Pros:
Sleek, compact, pocket-sized
The powerful C4 LED produces a beam of 65 lumens, 430 candelas, 41m (that's bright)
Runs for 6.5 hours on 2 AAA batteries
Has a removable pocket clip
Cons:
The button takes quite a lot of force to press down
Gear Light LED Tactical Flashlight S100
The GearLight Tactical Flashlight is nearly 10 times brighter than a regular flashlight.
Flood the darkness with the Gear Light LED Tactical Flashlight, which is 10x brighter than many incandescent lights. It's bright enough to easily light up a whole room or hone in on objects up to 1,000 feet away. This light stays conveniently powered for hours and it even has five different modes (high, medium, low, strobe, and SOS), allowing you to customize exactly how bright you want your lighting to be. It's compact, with a wide-to-narrow beam zoom, and is specifically designed for rough handling. In fact, this light can survive temporary submersion in water. Considering the price, that's impressive.
Pros:
Comes in a 2-pack
Ultra-bright, long-lasting light
Compact and highly adjustable
Has five lighting modes
More water-resistant than others
Made from very durable, near-indestructible materials
Cons:
While this light is water-resistant, it's not 100 percent waterproof
Gear Light TAC Tactical Flashlight
There's no need to break the bank when you opt for this GearLight flashlight.
The Gear Light TAC Tactical Flashlight is a great product if you're shopping on a budget. Compared to other models of similar quality, this 2-pack is very affordably-priced. And it delivers the goods: the Gear Light TAC sends a powerful beam of light with the simple press of a button, and you can use the adjustable zoom to focus in on faraway objects (or zoom out, to light up a whole area). Also, the knurled texture and military-grade metal body make this flashlight a trusty choice for outdoor activities like camping, hiking, and self-defense scenarios.
Pros:
Truly exceptional value, considering you get two flashlights for the price of one
The compact design is easy to carry and keep in your pocket
Effortlessly illuminates an entire backyard or room
Tough military-grade metal body
Built-in removable clip
Weather- and shock-resistant
Cons:
Only one brightness setting
Fyland Tactical Flashlight
This Fyland flashlight is a necessity when it's raining outside.
Ruggedly-constructed and built to withstand even the wettest conditions, the Fyland Tactical Flashlight is your go-to light if you know you'll be in or around water. Unlike many other tactical flashlights, this light is made of superior-quality aluminum material that's supremely water-resistant and features an antiskid function. It also comes with two rechargeable batteries and a charger, so you don't have to waste money on batteries every time you use it. And with 1200 lumens of brightness, you can expect this flashlight to truly shine a light for you in the dark.
Pros:
Fully waterproof construction
1200 lumens of brightness, it's brighter and more efficient than a typical incandescent light
Can last six hours on freshly-charged batteries
Comes with two rechargeable batteries, along with a charger, mount, button switch, and pressure switch
Cons:
Streamlight Tactical Flashlight
This Streamlight flashlight may be on the pricey end, but it's worth it.
If you're in the mood to splurge on a high-caliber tactical flashlight, you can't go wrong with the Streamlight Flashlight. This high-quality light delivers an insane peak-beam intensity of 20,000 candelas. It's bright, reliable, and wonderful to have on hand either for emergencies or everyday outdoor activities. And, at just under 5 ounces and 3 inches long, this is one of the sleekest tactical flashlights you could ever hope to use.
Pros:
Delivers a 20,000-candela intensity
The rail clamp is designed to quickly attach and detach from the side so it can fit a broad range of rails
Steady on-and-off switch
Made from 6000 series aircraft-grade aluminum
Cons:
The price point is likely inaccessible for some
Frequently Asked Questions
What is the difference between tactical flashlights and regular flashlights?
In short, tactical flashlights have more uses than a regular flashlight does. Yes, you can use a tactical flashlight to peer into the darkness, but you can also use it for self-defense by attaching it to a weapon, shining it into the eyes of an attacker, or using it as a bludgeon. Tactical flashlights tend to be sleeker and more compact than traditional flashlights and they're also, by design, maximally durable and powerful.
How do I use a tactical flashlight for self-defense?
Aside from attaching a tactical flashlight to your weapon, you can use it to break glass, blind your attacker with light, and even strike someone, if necessary.