A new Death Stranding update has made a few long-requested changes to the game, including giving players the option to increase font sizes and allowing players to delete vehicles left out in the world. These adjustments should help make the game both more accessible and less prone to griefing. We'll cover these changes and everything else covered in the Death Stranding 1.07 update patch notes patch notes below.
Death Stranding 1.07 Update Patch Notes | Important changes and fixes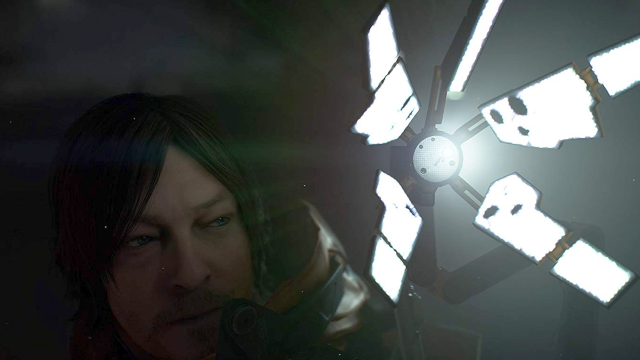 Since Death Stranding's release, a common complaint among players has been the game's extremely small menu font sizes. These made much of the game's information hard to parse, especially because many of the menus contained many different lines of text. This was also brought up as an accessibility issue since it made the game difficult to play for those with poorer eyesight, resulting in Death Stranding being mentioned as part of Game Maker's Toolkit's look back at 2019 games' accessibility problems. Update 1.07 finally addresses the font size issue, allowing players to increase text size through the game's options menu.
Kojima Productions announced in a tweet last week that the new Death Stranding update would allow players to instantly delete any vehicle left by other players in the open world. This was done in an effort to reduce trolling by others online, as players were intentionally or unintentionally blocking others' paths by leaving vehicles in critical choke points. This change is not mentioned in the 1.07 patch notes, but players like Reddit user Maglam91 reveal it's working in-game. Reddit user introversionguy8 reports a two other changes not mentioned in the notes: First, cargo on Sam's back will not become transparent when players need to see the Odradek. Second, lost cargo is now sorted by destination rather than size.
Full Death Stranding 1.07 Update Patch Notes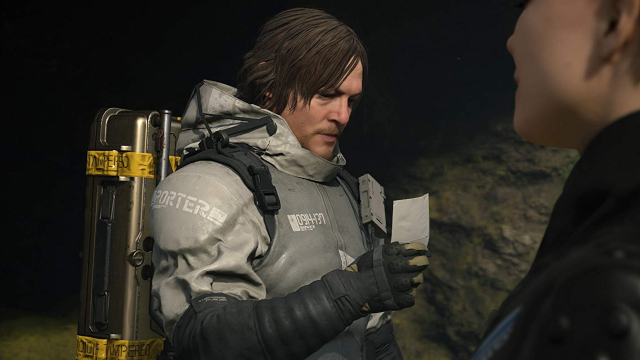 As mentioned above, the patch notes don't reference the car deletion option, the Odradek visibility tweak, or the cargo sorting change, which makes the notes fairly short. Regardless, we've included the full patch notes below.
Death Stranding 1.07 patch notes
Multiple problems fixed
Adjustment of the text size

The text size can be changed from the "Options" menu on the Title Screen.

Updated save data version

Save data created in version 1.07 cannot be used with an earlier version.