You're here because you've turned on Raid: Shadow Legends for a cheeky session, only to find that the Raid Shadow Legends server status doesn't allow you to play it. Is the Raid Shadow Legends server down? Read on to discover why the server might be facing downtime and what you can do about it. Spoiler, you can't do much about server downtime.
Raid Shadow Legends Server Status | Is the server down?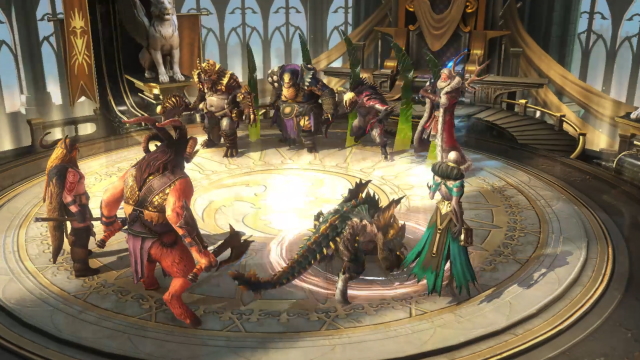 If you're reading this, it's probably because the Raid Shadow Legends server is down. Unfortunately, you cannot do anything about the server being down. If it's facing downtime, you can't play the game online, sadly. Without a word from the developer, however, we can't let you know why it's facing downtime.
ALSO: Why Nioh 2 doesn't have an easy mode (and how it could get one later)

As to why the Raid Shadow Legends server status is down, there are a number of reasons why it could be. One of the most common, however, is that the developers are installing an update to the game. Online games can often face server downtime as the developer is installing an update and there's nothing you can do about it other than wait for the update to be installed on the developer's end. You'll just have to wait.
Other than a game update, server work could be going on to ensure as smooth an online experience as possible in the future, too. Whatever the reason, though, you'll need to wait for the servers to come back online before you can play online again.
To check up on the Raid Shadow Legends server status, we'd recommend you take a gander at the Plarium Games and the Raid Shadow Legends Twitter accounts. Hopefully, these social media accounts should let you know of any ongoing server issues in Raid Shadow Legends. The official Raid Shadow Legends forums could be a good resource for discovering such news, as well.