The Back 4 Blood beta is live now and, as expected, there are some issues with the early build. Most are minor, though the Back 4 Blood can't move bug basically signs players' death warrants. After loading into gameplay, some users find themselves stuck in place and unable to move the character. This isn't so bad in a saferoom, though it's damning when joining late to take over from a bot in the middle of a level. Fortunately, there's a quick and easy B4B movement glitch solution on PS5, PS4, Xbox Series X|S, Xbox One, and PC.
Back 4 Blood can't move bug fix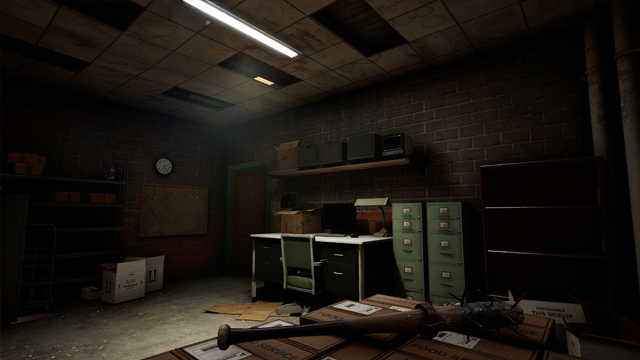 To fix the Back 4 Blood can't move bug, players must quit and rejoin the match. After loading back into gameplay, B4B users should now have full freedom of movement.
In GameRevolution's experience, the B4B movement glitch takes effect when a player joins mid-match and starts controlling a bot. It's possible that this isn't an isolated cause for the issue, however. Still, it's probably worth gathering all players in the hub area before starting a campaign mission just to be safe. If inviting a player to join mid-match, it's safest to do so inside a safehouse — this way, there's plenty of time to address the problem should the Back 4 Blood walking glitch occur.
B4B is currently in beta and there's still a way to go until the October 12, 2021 Back 4 Blood release date. As a result, it's possible that developer Turtle Rock Studios will address the unable move bug ahead of the game's final launch. Here's hoping for a swift fix to the ongoing Twitch Drop error, too.
Wondering what game modes will appear in the finished title? Get the lowdown on a Back 4 Blood solo campaign and Campaign Versus mode. The latter is something that the B4B community is especially vocal about right now.