Microsoft has released a new system update for Xbox One. While it doesn't add any apparent features for you to enjoy, it does take care of some behind-the-scenes work in preparing the system for what is likely a major dashboard update.
Xbox Live's Major Nelson shared the following post on Twitter, highlighting the fact that it will "prepare for the future" of Xbox. Exciting stuff!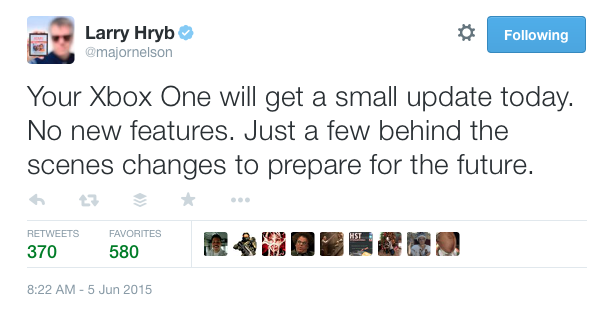 The Xbox manufacturer will be holding its
E3 media briefing
this coming Monday at 9:30am PT, 12:30pm ET. There's a good chance we'll get to see a brand new dashboard for Xbox One owners at that time, so get hyped!