A QA Tester (presumably a former QA Tester, after this leak) from Traveller's Tales, developers of the LEGO game series, posted a Twitpic of the Wii U controller sporting an all new layout, as seen above. The picture has now been pulled.
A pair of square buttons have been added, and select and start have been relocated. Most notably, though, are the addition of two analog sticks akin to what is found on the PlayStation Vita over the original Circle Pads, as found on the 3DS. 
Also worth noting is that the Wii U logo is now stamped on the controller, hinting that Nintendo may end up sticking with the Wii U name after all, despite rumors suggesting otherwise. There goes my Sevbucks.
Granted, this could just be a dev kit controller, but methinks this is more than likely the final design… I wonder what those square buttons are for? Take a look at the previous controller from last E3 for comparison below.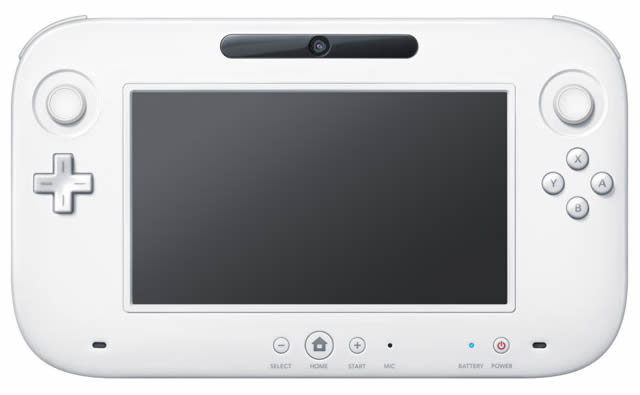 [Via]