Rumors that Nintendo may be creating new hardware such as the Switch 2 have arisen since the company registered a trademark for "NSW" in Europe. Speculation has also been increased by Nintendo's recent financial results, which also hinted the company may be investing in the materials to create another console.
The likelihood of seeing Nintendo Switch 2 soon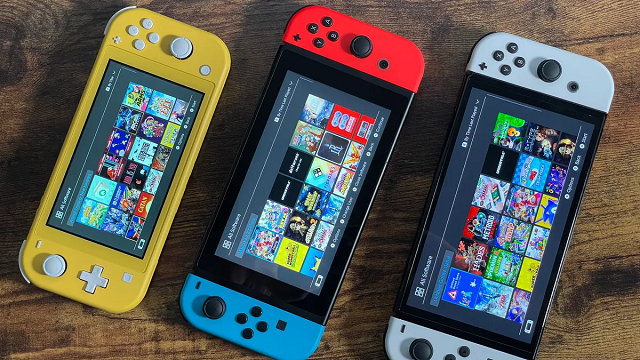 Nintendo Co. registered the NSW trademark with EUIPO yesterday, as spotted by ResetEra. The trademark covers classes 9 and 28, the latter of which includes "Games, toys and playthings" as well as "Video game apparatus". The relevant parts of class 9 include "Computers and computer peripheral devices," "Apparatus and instruments for recording, transmitting, reproducing or processing sound, images or data," and "Recorded and downloadable media, computer software, blank digital or analog recording and storage media." Admittedly the registration of a trademark could mean a lot of things. It could be a name for a new piece of hardware or software, or it could just be a name Nintendo is reserving if they want to use it further into the future.
On its own, the trademark means little at the moment, but the Nintendo Switch 2 rumors were bolstered by a seemingly innocuous table in Nintendo's financial results, again spotted by ResetEra. The amount of raw materials Nintendo is currently purchasing and stockpiling is far above anything in recent years, currently costing ¥66.5 billion by the end of March 2022. The previous peak before this was a spend of ¥32.4 billion by the end of the 2019 fiscal year when Nintendo was buying components for the Mariko Switch consoles, which were the Switch Lite & the Switch v2. Many believe this to be indicative of Nintendo preparing to manufacture new hardware, likely to be the Switch 2. However, it's worth noting the table also seems to indicate production is yet to start on this hardware, so we're unlikely to see the console anytime soon.
In other gaming news, today's GTA Online weekly update includes bonuses for the Lester Contact Missions, but if they're locked for you, we have a guide on how to unlock them. Elsewhere, Skull and Bones is expected to release in November but it sounds like the game will be launching before it's completely ready.