GTA 6 will be set in Vice City and is intended to be the largest Grand Theft Auto map so far, but reports claim this location was supposed to be far bigger than it is now. The reason for the reduction in size is due to the lesser amount of hours Rockstar employees are working as the developer improves its working conditions to avoid crunch.
The size of the GTA 6 map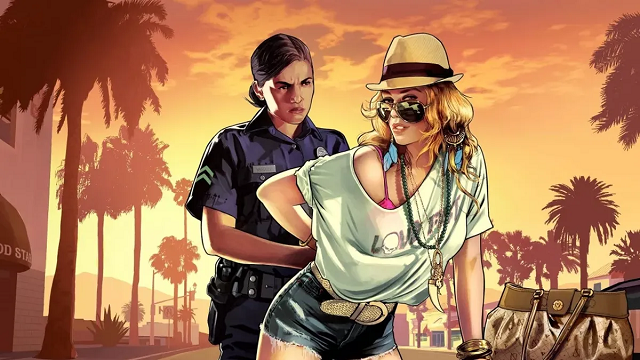 GTA 6 is currently codenamed Project Americas and this is because the developer's original intention was to have a map that included territories inspired by large areas of North and South America, at least according to ex-Rockstar employees who spoke to Bloomberg. Those plans have now been revised and the map will not be set around Vice City, a fictional version of Miami, and areas surrounding the city. Rockstar does plan to add new cities after the game launches to increase the size of the map; this decision is to make sure there is less chance of crunch during the final months of the game's development.
Since allegations of 100-hour weeks in 2018, just before the release of Red Dead Redemption 2, Rockstar has been trying to clean up its image. Abusive employees have been fired, scheduling has changed, and contractors have been made full-time employees. There have been care packages and mental health benefits. Rockstar has promised excessive amounts of overtime would not be required for GTA 6, but the revised schedule has caused game production to slow down. The result is the game is not expected to be released until 2024 at the earliest.
In other news, the Pokemon Go Hisuian Discoveries Event Ultra Unlocks are available now thanks to the performance of players at the Go Fest Seattle event. Elsewhere, Call of Duty: Warzone Season 4 Reloaded has brought Terminator 2 Operator skins and Rebirth of the Dead to the game.