Best Games of 2018: 20 – 11
Best Games of 2018: 20 – 11
20. Overcooked 2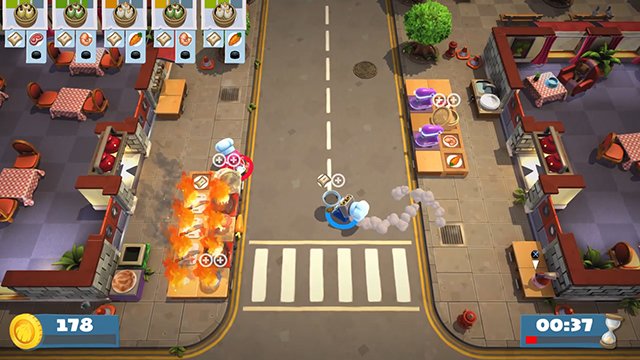 Emulating a hectic kitchen sounds like a total nightmare but Overcooked 2 channels that anxiety into a fantastic cooperative experience. Unlike most co-op games, Overcooked 2 absolutely requires teamwork and constant communication to succeed. And like any real team-building exercise, you'll be screaming and shouting at each other as you each try to compile enough meals before the timer runs out.
A constant stream of new recipes and level layouts also ensures that the game never gets stale or falls into a bland routine. It is always changing without losing sight of the accessibility that makes it such a blast to play with people from almost every skill level. Overcooked 2 makes cooking fun enough to almost make you want your old job at the pizzeria back. Almost.
19. Mega Man 11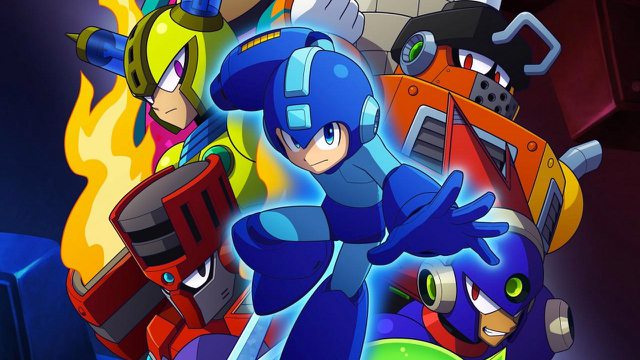 The Blue Bomber has been on quite a hiatus and it was unclear if he'd ever make a return outside of cameos in fighting games. Mega Man 11 is his return and his return to form. It's a classic Mega Man game through and through with tough boss fights and tricky platforming in levels that can be tackled in any order.
Mega Man 11 doesn't just ride on its nostalgia but also takes the opportunity to update itself when it needs to. The plethora of difficulties allows players to customize their experience no matter if they're new to the franchise or sleep with plastic Mega Buster on. The Double Gear system also adds some depth to the formula as slowing down time and extra powerful shots kept its gameplay fresh. Channeling its old-school roots while also staying with the times not only makes Mega Man 11 one of the best games of the year, but also one of the best games in the series.
18. Football Manager 2019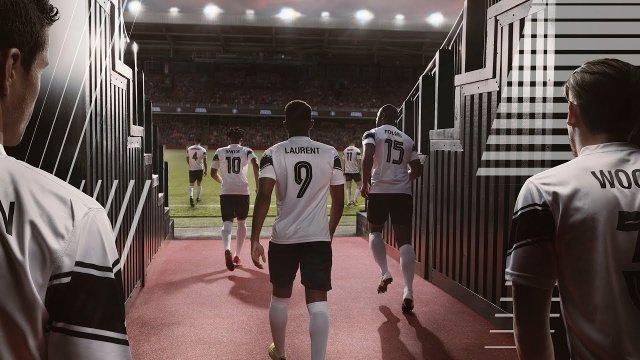 So, about your social life. That's gone now. Football Manager 2019 is here and ready to take over your every waking moment. The game has undergone a series of intelligent tweaks, too, that, inexplicably, makes it more addictive than ever.
Tactics are easier to set up and even training can be tailored right down to whether you want the team to put their feet up before a big game or if they should be going out to the community to help the club's reputation in the local area. It's the best mix of casual and crazily intense the series has ever seen.
Sure, it may be a glorified spreadsheet to some but for others, the ones of us who know the hidden language of FM, this is the best entry yet. I'll bet you're thinking about it now, aren't you?
17. Donut County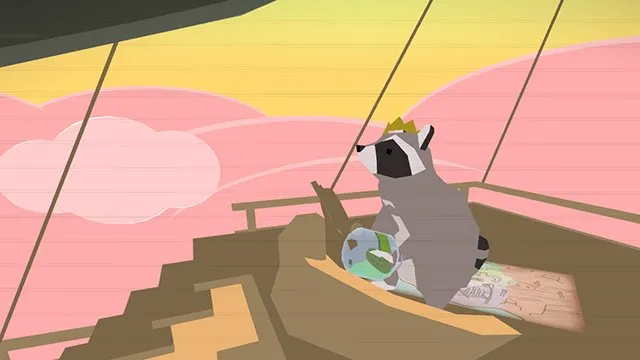 Raccoons get a bad rap and Donut County proves why that isn't exactly an unfair comparison. Dumping the town into holes is evil yet still a goofy concept and gameplay mechanic to base a game around. Gradually moving around a hole in the ground to gobble up trash (read: the inhabitants of Donut County) doesn't require much expertise but gives the game an easygoing vibe; a thematically appropriate tone given "protagonist" BK's outlook on life.
BK serves as the primary vessel for the game's hilarious dialogue that somehow manages to feel modern and funny without trying too hard. But the jokes have a point as well since the game has an unexpected arc that ends up being a decent commentary on certain social issues. You'll come for the trash pandas and stay for the jokes and the trash pandas and Donut County doesn't disappoint in either way.
16. Soul Calibur 6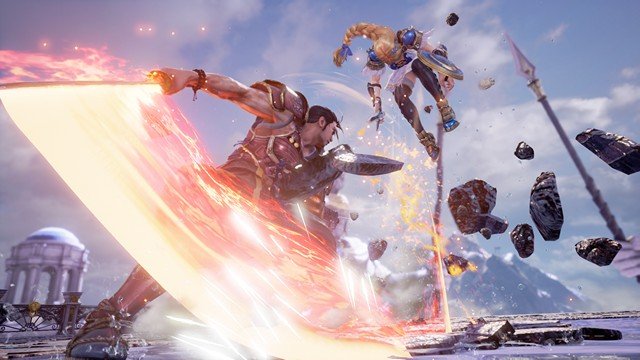 Welcome back to the stage of history. Things are a little different around here. After nearly a decade away, Soul Calibur 6 returns with its most refined package yet. Not only do you get two extensive, story-driven campaigns in the shape of Libra of Soul and Soul Chronicle, but Geralt of Rivia is along for the ride too.
Even if The Witcher protagonist's appearance was a cheap gimmick (it most certainly isn't), it wouldn't matter one jot as the actual fighting is a joy to behold with its easy-to-pick-up and hard-to-master style perfected for the sixth installment.
It's a looker too. Swords and shields glimmer in the light, sparks fly, and several too-well-rendered penis monsters bear down on you thanks to the game's obscene character creation suite. There's something for everyone here, fighting game aficionado or otherwise.
15. Octopath Traveler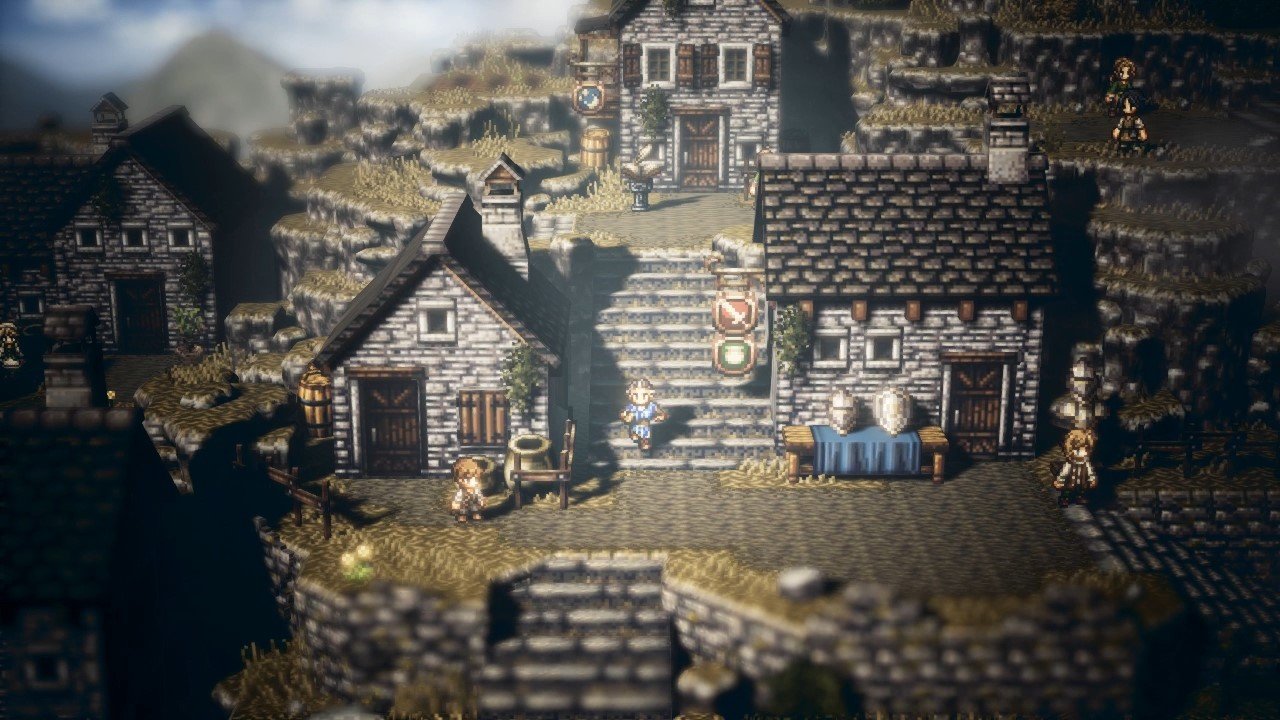 Octopath Traveler is a swan song to 16-bit era RPGs and features stylized graphics that bring to mind games like Chrono Trigger and Final Fantasy 6. The game has you taking the roles of eight different heroes, each with their own struggles. The story isn't overly complicated, but it's the simplicity of Octopath Traveler that makes it so appealing.
The fantastic visuals are backed with an excellent soundtrack, and the whole package seems like a labor of love for Square Enix. As a Nintendo Switch exclusive, this is an excellent RPG for taking on the go and uses the strengths of the console perfectly.
14. Dragon Quest 11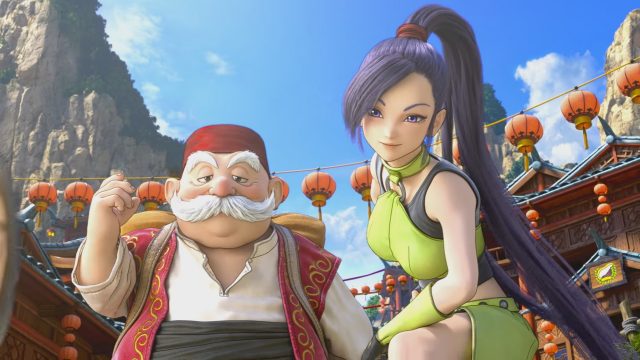 Dragon Quest 11 is the picture of a traditional JRPG, which is a pretty rare thing in 2018. While other series have innovated to the point where you can barely recognize their roots, Dragon Quest 11 has brought the formula that made the series so successful to its zenith. It's the first current-gen main entry for the franchise, and it looks beautiful while still retaining its signature Akira Toriyama designs.
13. Spider-Man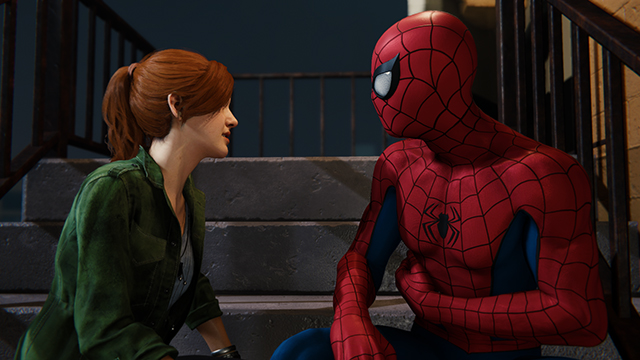 Insomniac + Spider-Man feels like an Avengers: Infinity War crossover meme just waiting to happen, but the reality proved far more bombastic and electric than anyone could have hoped for.
Taking place years into Peter Parker's tenure as Spidey, the world of Spider-Man feels so inherently lived-in, that it's hard not to be impressed by the confidence oozing out of the game's every pore. Everything's here and ready to be confronted: the villains, an on again/off again relationship with MJ, and plenty of love letters, winks, and nods to the Marvel universe-at-large.
While Mister Negative isn't the greatest entry into the webhead's rogues' gallery, virtual or otherwise, but he didn't need to be because the joy of simply being Spider-Man far outweighed any negative feeling you could hold towards the game. Taking Insomniac's mantra that, first and foremost, games should be fun to play and dialing it up to 11, Spider-Man on PS4 is an absolute joy from the very first web swing right through to the emotional teases towards a sequel. And, yes, there will be a sequel – how could you not want to play a bigger, better version of one of 2018's greatest games?
12. Celeste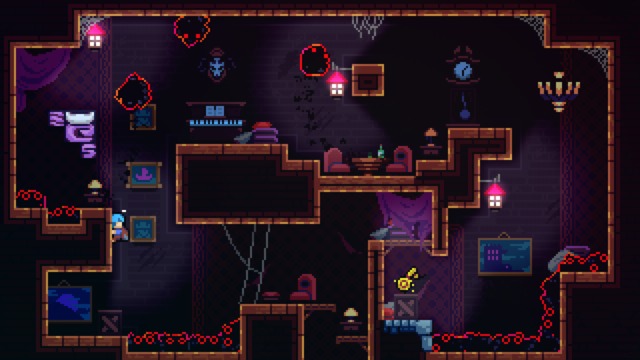 Celeste is one of the most satisfying games you'll play, period. Controlling player-character Madeline swiftly becomes second nature, with there being a preciseness to her movements reminiscent of other seamless platformers such as Super Meat Boy. Wall-jumping, gliding, and bouncing through each perilous level will see you succumb to various fatal obstacles time and time again, but Celeste is so thoroughly addictive that you'll keep pressing on regardless.
11. Two Point Hospital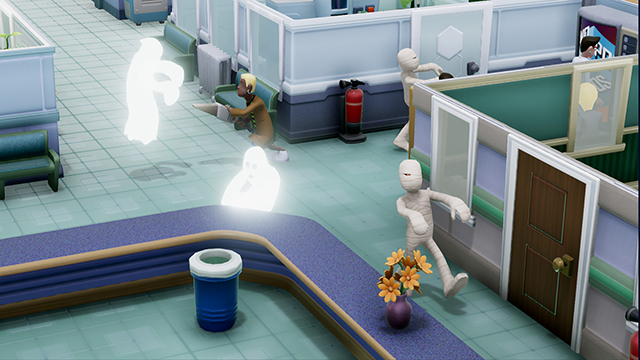 Two Point Hospital takes the distinct Britishness of the Theme Hospital series and dials it up a few notches, presenting a spiritual successor to the '90s simulation game that overshadows it in every conceivable way. There's no shortage of ludicrous illnesses to combat in Two Point, with it presenting a variety of hospitals to run and inevitably drive into the ground. Two Point Studios created one of the best management sims in recent years here, and it's worth your time even if you aren't familiar with its 1997 inspiration.
Best Games of 2018: 20 – 11