Serenity Now!
George Costanza's Frogger high score lives on in the form of a trophy in Retro City Rampage from Vblank Entertainment. Beating "GLC's" score nets you the digital marker of your accomplishment, but the off-the-wall references and bat-shit insane action don't stop there.
Retro City Rampage drops players in a world where old shit is funny shit, and funny shit is downright hilarious. Wanna play a Virtual Boy version of Super Meat Boy? Retro City Rampage has this, and you can even strap a pair of Red and Blue 3D glasses on your head and play in stereoscopic 3D (just like Gunpei Yokoi intended).
It's easy to get distracted from the main game when there are so many great references and inside jokes to soak up. It's almost as if Brian Provinciano were winking at players every time they picked up the game.
When you've got an arcade slant like Retro City Rampage does, you can wink at me all you'd like. The game employs a soft lock so that players don't have to worry about aiming and can instead focus on continuing their path of destruction. Retro City Rampage plays out like an arcade Grand Theft Auto, where high scores are more important than ground-breaking narrative. You've got to keep murdering, exploding, and generally destroying to push your score to new heights.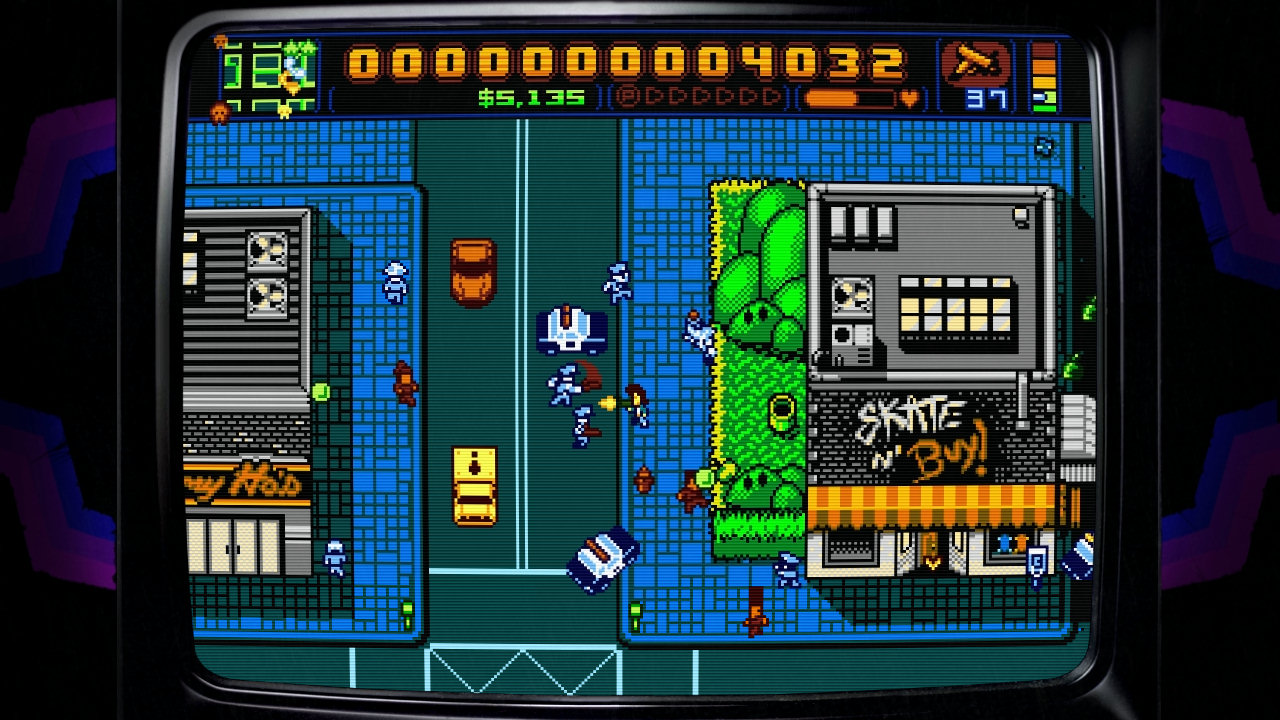 If you're not into competing with yourself or with others on leaderboards, there is a full-featured story mode to teach you the basics and allow for free play. While we weren't able to get much narrative from the early missions, Retro City Rampage proves itself fast, frantic, and absolutely hilarious.
There's no current release date set, but Vblank will be releasing the title to XBLA, PSN, PC, and of course the PlayStation Vita via PSN.