While Super Mario Maker 2 does offer a story mode, it is really known for the multiplayer experience that it offers. Players from around the world can join together to create new levels that are fun, quirky, detailed, or just plain difficult! However, we all know that playing with a friend is a lot more fun than a random stranger found online. This is leaving a lot of people wondering how they can play Super Mario Maker 2 with two players. So, here is a quick guide that'll show you how to play with a friend.
How to play Super Mario Maker 2 with friends
In addition to the online co-op mode, Super Mario Maker 2 also offers a way that you can play with your friends while on a single Nintendo Switch! This means that you and your friend, significant other, or even a parent can hop on a Switch and create a level together. Even better, the process is really simple!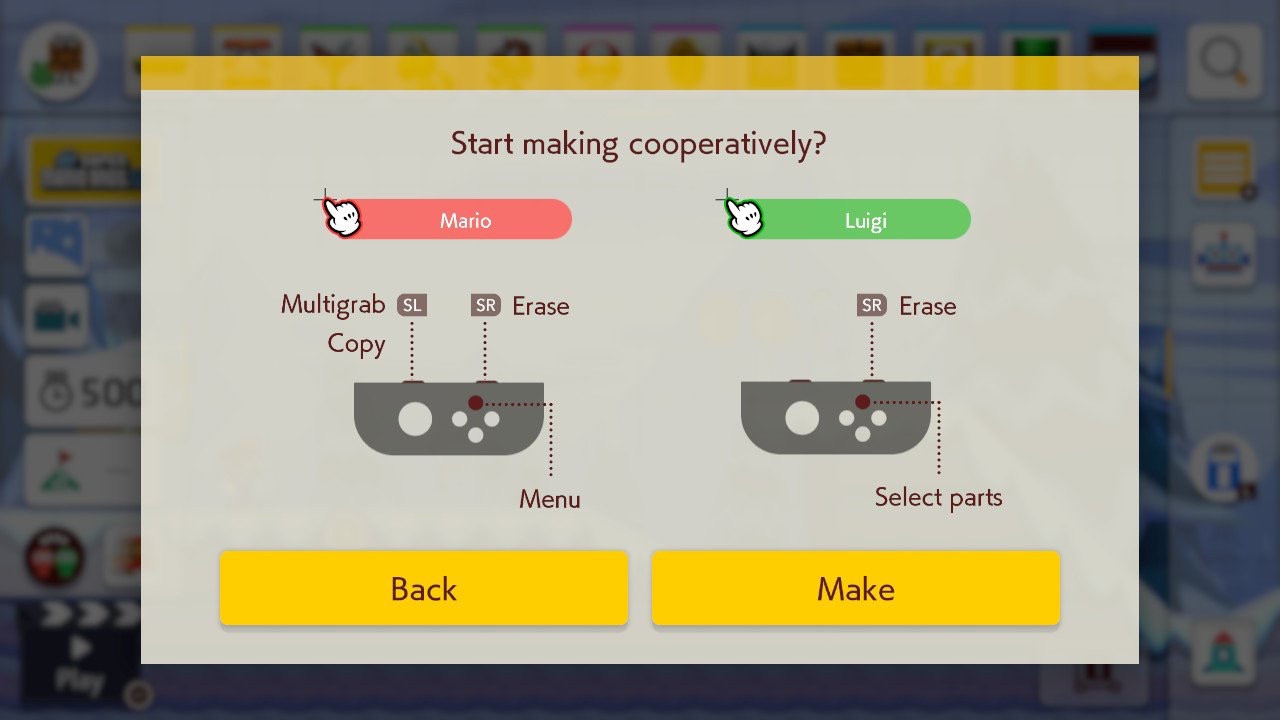 It's worth mentioning that local co-op is not available in Story Mode. However, players can at least group together to play downloaded levels straight from within Course World. Simply open the page for any level you want to play and look for the button on the far right with four multi-hued little creatures. Hover over them and select "Play Together" to enjoy the course with local multiplayer.
It's also possible to design courses in co-op. To create courses together with a friend, head over to Course Maker and look for the two alien creatures on the lower left-hand side of the screen. Click them and you'll be given the option to play with a friend. Only two players will be able to design a course at a time, so if you have multiple guests wanting to play, you'll have to take turns. One player can play as Mario and the other will play as Luigi, with each of you using one Joy-Con for input.
Building a course with a friend in Super Mario Maker 2 is going to require a lot of communication and a little bit of patience. Whoever is controlling Mario will be able to erase items, use the multigrab copy feature and access the menu. Meanwhile, Luigi's controller will be able to select and erase parts. So, you'll have to use a bit of teamwork to create your level.
It should be pretty fun to see what you and your partner come up with! Games are often more fun when shared with others, so playing Super Mario Maker 2 with two players will likely bring out a smile (and maybe a couple of laughs). Once you create a level, be sure to share it with us on our Twitter page so that we can try it out! You can find us on Twitter @Game_Revolution!