The Mortal Kombat 11 Switch crashes are putting a damper on anyone trying to play the portable version of one of 2019's best fighting games. Upon boot, the game slaps players with a "The Software Was Closed Because An Error Occurred" message before crashing to the dashboard. This is especially harmful for anyone trying to finish today's Krypt event. So how do you fix this MK11 Switch crash error? And, of course, no other platforms are being effected by the glitch.
Mortal Kombat 11 Switch Crash | The Software Was Closed Because An Error Occurred fix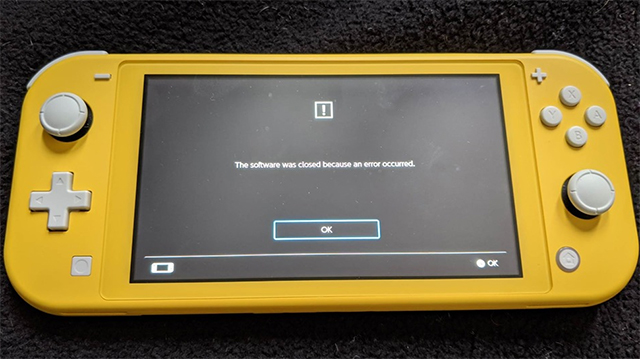 There is currently one way to "fix" this but it is not ideal and is just more of a temporary bandage for a gaping wound. You have to turn off the console's internet connection to stop getting the error, which you can easily do by holding the Home button and putting the console in Airplane Mode. The huge problem with that is that almost all of the game strangely requires the internet to function. You can't explore the Krypt, complete any of the Towers of Time, and customize your characters (to name a few), and this essentially makes the game a bare-bones package. And given how this seems to affect everyone with the game, this is a huge problem.
ALSO: Mortal Kombat 11 Crossplay | How does cross-play work?
WB Support has told some to reinstall the game, but reinstalling the game doesn't work because the problem here seems to stem from the internet connection and not with the game itself. The game was working fine before the game's most current Krypt event, so that is likely the cause or part of it. NetherRealm might have to pull the Krypt event or issue a patch to fix the game. However, don't expect a quick remedy since the game's staff is likely quite slim because of the holiday, even if they are crunching to get Joker out on time later this month. We will update this guide if a more practical fix comes out, which has to hit soon because of how stunted the game is without a connection.