You might have noticed that Interspecies Reviewers has been removed from streaming services such as Amazon Prime Video and Funimation. If you're here, you're probably wondering "is Interspecies Reviewers canceled or delayed?" In this guide, we'll let you in on whether the overly risque anime has been canceled or delayed.
Is Interspecies Reviewers Canceled or Delayed?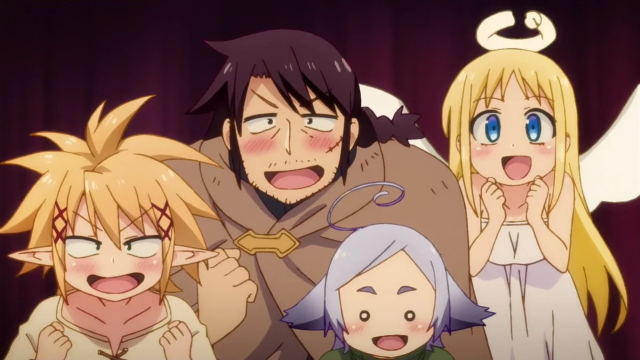 Let's not beat around the bush here, Interspecies Reviewers most likely will never return to Amazon Prime Video or Funimation. Taking a quick look shows you that the show has been wiped from both streaming services. That's quite a drastic measure to take, especially by Funimation, which is home to plenty of "fanservice" animes. By all accounts, in the U.S. and U.K., at least, Interspecies Reviewers is canceled.
ALSO: Sonic the Hedgehog movie reviews are out and critics are divided
Thanks to a report by AnimeNewsNetwork, we know that Funimation pulled Interspecies Reviewers from air "after careful consideration." The anime streaming powerhouse explained that the "series falls outside of [its] standards." Funimation further explained that "rather than substantially alter the content, [it] felt taking it down was the most respectful choice."
Funimation did stream the first three episodes, even producing an English dub for episode 1. It doesn't look as though it will return on the platform. Amazon since has pulled the questionable anime from the air. What's more, Tokyo MX won't be showing the anime in Japan anymore, according to AnimeNewsNetwork. This is due to "changes in the circumstances within Tokyo Metropolitan Television." It is still airing on other Japanese channels, such as KBS Kyoto and AT-X.
Despite everything above, however, Interspecies Reviewers has not been canceled outright. The overtly adult-themed anime will likely finish its 12-episode run, just not on the platforms listed above. Animelab in Australia and New Zealand, for example, will still be airing the show.