Some players who want to try out Call of Duty: Modern Warfare are running into installation problems. More specifically, users on the PlayStation 4 sometimes find their Modern Warfare install suspended. What causes the installation to freeze, and what can you do to fix the situation? Don't worry, we're here to help.
Modern Warfare Install Suspended on PlayStation 4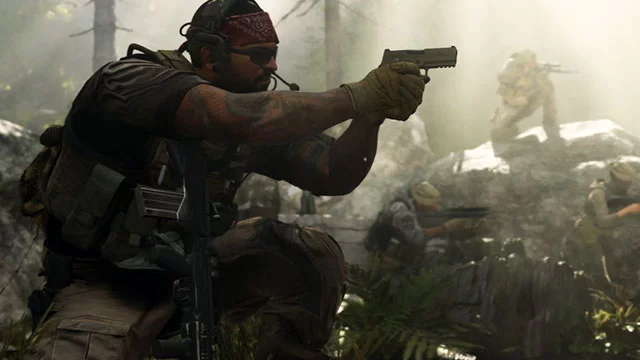 If you've found your Modern Warfare install suspended on PlayStation 4, you need to verify the game's additional downloads. Modern Warfare installs the game in multiple parts, and the installation will be suspended if you don't download each of the add-on packs. Without those add-ons, you won't be able to access all of the game's content.
ALSO: Modern Warfare Season 3 Battle Pass Rewards
Naturally, how much of the game can be accessed depends on which add-on packs you've downloaded. Assuming you were told the install was suspended when trying to launch the campaign, you'll need to verify the campaign add-on has been installed. If it appears when trying to launch multiplayer, you'll need to install the multiplayer add-on.
Fortunately, it's an easy fix. Boot up your PlayStation 4 and head into the PlayStation Store. Search for Call of Duty: Modern Warfare, and on the game's store page, look for the Add-Ons button. Search for any add-on packs you haven't downloaded, especially ones like Campaign Pack 1.
It's also possible to select the option to download the game again, at which point the PS4 system will begin to download any needed files. If you go this route, be sure to double-check the download and installation progress within the PS4 Notifications area.
The message saying the Modern Warfare install is suspended appears when you don't have one or more required add-on packs. There are several available, including options for both campaign and multiplayer. Install any add-on packs you're missing to lift the suspension and jump into the action.