Over the two months, Blue Box Game Studios has gone from a completely unknown indie studio to a central topic of industry discussion. Its upcoming game, with the working title Abandoned, has been caught up in an internet fervor, with many hypothesizing that it's, in fact, a tease or ARG for an upcoming Silent Hill game.
Though studio owner Hasan Kahraman previously stated that the real-time trailer for the game would release this week, it's been delayed to August. Despite this, some still expect that something involving Blue Box will appear at the July State of Play.
Will Abandoned be at the July State of Play?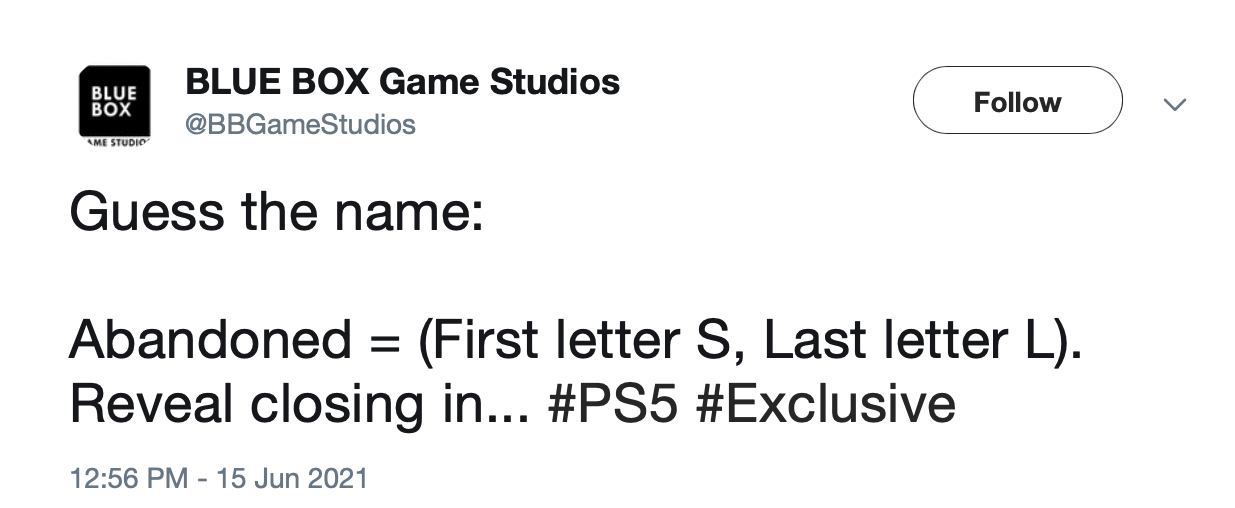 Now that the excitement has died down around Blue Box Game Studios, most believe it's an indie studio that played into the fan theories that Abandoned was a Kojima-headed Silent Hill title a bit too hard. However, despite a large amount of what seem to be clues pointing to a connection between Blue Box and Abandoned, and Silent Hills and Kojima, the studio has publicly denied it several times now.
Things will likely go one of three ways with the situation:
The least likely (we're talking astronomical odds) is Blue Box Game Studios actually is a part of a major ARG teasing Silent Hills. Kojima takes the stage at State of Play and reveals that the game is in production and that he and Konami have patched things up. Kojima gets bonus points if the game was never canceled, and Konami agreed to participate in a six-year ruse.
Somewhat more likely (but still way out there) would be that fans did pick up on Blue Box being an ARG for Silent Hill correctly, but it has no connection with Kojima. The reveal is that Bloober Team or another studio is making it.
The most likely occurrence would be that Blue Box isn't at State of Play, doesn't say anything, and everything is 100% face value. Abandoned is revealed next month as a somewhat intriguing horror game that quickly fades out of the public conscious and is released in the next few years to mediocre (at best) reviews.
We'll find out our degree of disappointment when Sony's State of Play stream airs on July 8 at 5 pm ET.