Just who exactly is the Rick and Morty Bruce Chutback voice actor? Rick and Morty Season 5 episode 5 'Amortycan Grickfitti' introduced the new cool kid in school, Bruce Chutback, but who is he? Who plays Bruce Chutback in Rick and Morty? Will Bruce Chutback return in future Rick and Morty episodes, or is episode 5 going to be his only appearance? Here's all you need to know about Rick and Morty's Bruce Chutback character.
Who is the Rick and Morty Bruce Chutback voice actor?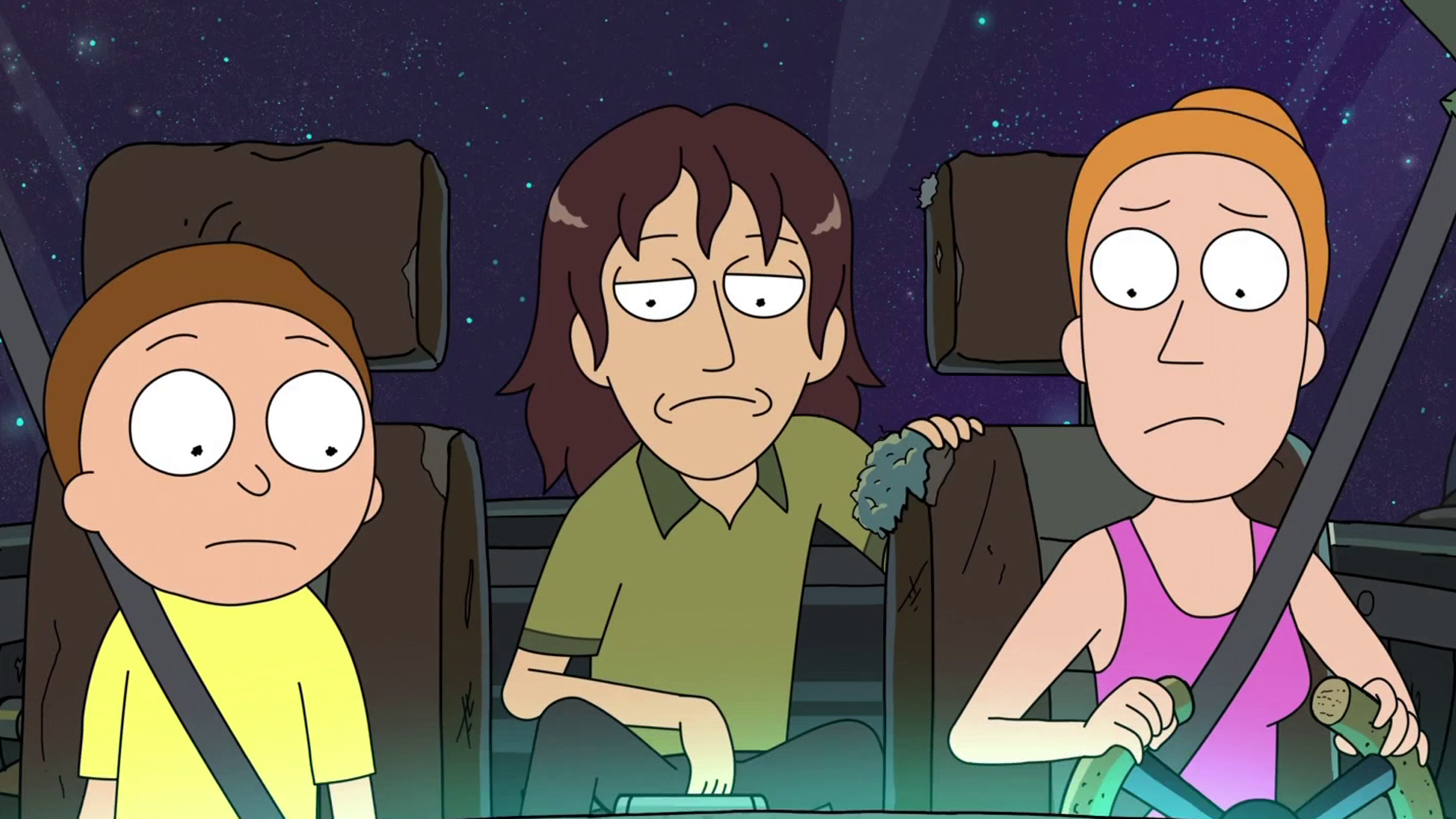 Rick and Morty Season 5 episode 5's Bruce Chutback is played by actor, composer, and singer Darren Criss. In live-action he's best known for his appearances on Glee as Blaine Anderson, American Crime Story: The Assassination of Gianni Versace as Andrew Cunanan, and appeared as singing villain the Music Meister in Supergirl Season 2.
However, he's also becoming known as a prolific voice actor. He's the new ongoing voice of Superman in the current DC animated movie universe, beginning with Superman: Man of Tomorrow and continuing to this year's Justice Society: World War II. He also voiced Raphael in the Batman Vs Teenage Mutant Ninja Turtles movie and Sideswipe in the Transformers: Robots in Disguise animated series.
As for Bruce Chutback, it's entirely possible he could return, as despite no longer being the mysterious cool kid in school and being beaten up by sentient mailboxes, he seems to still be alive at the end of 'Amortycan Grickfitti.' Whether Morty or Summer will want him to hang out with them again is another matter.
Regarding the show, Rick and Morty is having an impressive year so far. Season 5 has mostly been filled with excellent episodes, with only one dud. Rick Sanchez and Hammer Morty made their debut in Fortnite last month, and both Rick and Morty had their first voice cinematic appearance last week with the release of Space Jam: A New Legacy.