Zoom has become an essential communications medium over the last year and a half, which can make a 103033 error a significant issue in a person's life. Unfortunately, those encountering Zoom error 103033 won't get much in the way of help from the application itself. So, follow along for some solutions that might fix this issue below.
How to fix Zoom error code 103033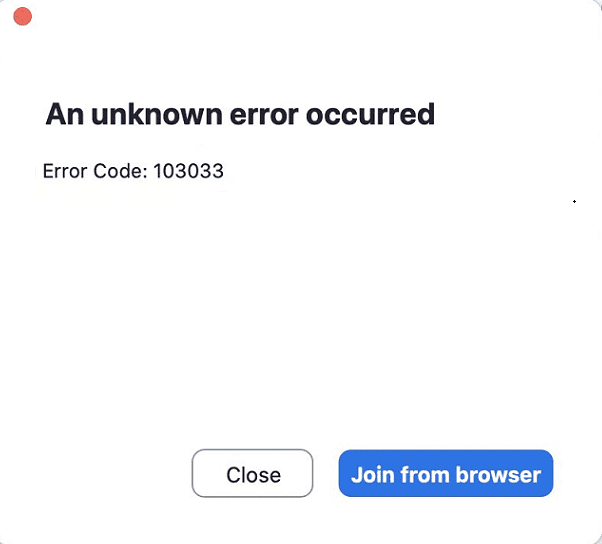 While it's not explicitly stated on the app or the official website (from what we've found), Zoom error code 103033 means that "This email has been denied by the webinar host." This means one of three things is causing the issue, which are dependent on a Zoom meeting's security settings:
The user's email account has been blacklisted by the webinar host.
The user's email account has not been whitelisted by the webinar host.
The user is not logged into an account (attempted to join a meeting that requires users to be registered).
The easiest way for a user to fix a Zoom 103033 error is to contact the host of the webinar and make sure they've whitelisted the user account the user is trying to use. If a user hasn't created a Zoom account, they should do so and then provide the email used to the meeting host. After the host whitelists the email, the user should be able to join it as usual.
Of course, this error can also be caused by other issues. Users should run through the typical checklist of things that could prevent Zoom from joining a meeting. Ensure the program is allowed through Windows Firewall and check internet connectivity. If users continue to get Zoom error code 103033 after trying the above fixes, they should uninstall the program, restart, and reinstall it. This can sometimes help if Zoom is installed incorrectly or if its files are corrupted.
If Zoom continues to give a user error code 103033 when trying to connect after following all these steps, they should contact Zoom support for further troubleshooting instructions.