A Marvel Future Revolution slow download speed is affecting players, with many wondering how to increase and make its download speeds faster. It can take some time to get into the new iPhone and Android action-RPG, with this causing headaches for Marvel fans who want to experience publisher Netmarble's latest offering. When players start the game, they will be informed that it is 'downloading patch data,' with you then being given a mini-game to play while you wait. So is there a way to increase slow download speeds in Marvel Future Revolution? Let's take a look.
How to make Marvel Future Revolution download speed faster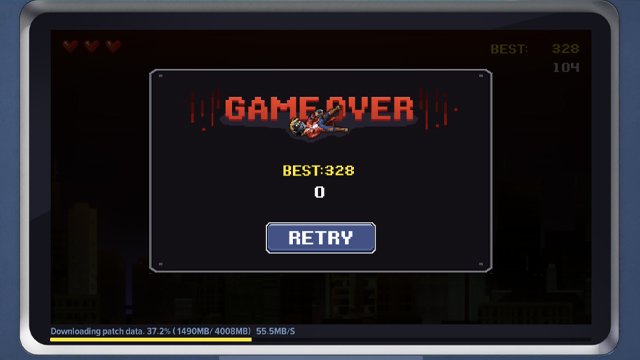 Marvel Future Revolution slow download speeds can be improved in a number of ways. Here's a rundown of how to increase the speed and make your download faster:
Close all background apps on iPhone and Android.
Restart your internet connection.
Position your phone closer to your router.
Wait until fewer players are trying to access Marvel Future Revolution's servers.
As there isn't a quick fix for slow download speeds in the game, you will instead need to carry out some crucial house-keeping in order to ensure that your phone is prioritized for downloading. Given that the first patch is a hefty 4 GB following its initial install, it can take a while regardless, so you want to make sure you're giving yourself the best possible chance for a swift download across iPhone and Android.
Marvel Future Revolution is proving to be popular upon release, inevitably causing some teething issues. These includes a network error that many players are being confronted by, and many being placed on a waiting list in order to access the game altogether. Players who have been able to access it have wondered if it's possible to use controllers with it, while its voice cast is also a hot topic.