What If? episode 5 has a slightly different take on Ant-Man, with Scott Lang having been decapitated and kept in a Futurama-esque head bowl during the zombie apocalypse. But does star Paul Rudd reprise his role as the Ant-Man voice actor, or is someone else portraying the miniature Marvel superhero?
Does Paul Rudd voice Ant-Man in What If? episode 5?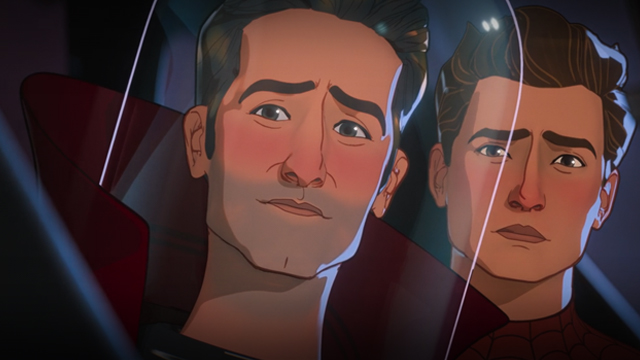 Yes, Paul Rudd returns to his MCU role as Ant-Man/Scott Lang in What If? episode 5, as he voices the character once again in the Disney Plus animated series.
While the latest What If? episode features other characters (such as Spider-Man) voiced by alternate voice actors, Disney managed to secure Paul Rudd for another turn as Ant-Man in the series.
Although Rudd doesn't feature throughout, he makes a surprising appearance as a literal talking head, saved by Vision during the zombie apocalypse. Ant-Man then goes on to join Spider-Man and T'Challa as they venture back to Wakanda, where it's revealed that a zombie Thanos is waiting for them with the majority of the Infinity Stones.
Paul Rudd first assumed the role of Ant-Man back in 2015, and has since starred in its 2018 sequel, Ant-Man and the Wasp, along with joining The Avengers in Infinity War and Endgame. As What If? presents alternate universes within the expanding Marvel multiverse, fortunately, beheaded Paul Rudd is unlikely to make his debut in the MCU proper. However, as What If? episode 5 featured a cliffhanger ending, there's no saying that the animated series won't return to this version of the character in the future.
We praised What If? episode 5 in our review, though also criticized its abrupt ending and rushed pacing. We also looked towards the upcoming episode 6, discussing potential spoilers for the next instalment of the show which looks set to focus on Black Panther villain Killmonger.