iOS 15 is available now on many existing Apple smartphones, plus comes as standard with the all-new iPhone 13 range. It introduces a lot of cool new features, including the ability to share music over FaceTime calls. But, how does one share music on FaceTime using iOS 15? Here's a step-by-step guide on using SharePlay to listen to Apple Music tunes during FaceTime calls on iPhones running iOS 15.
iOS 15: How to share music on FaceTime calls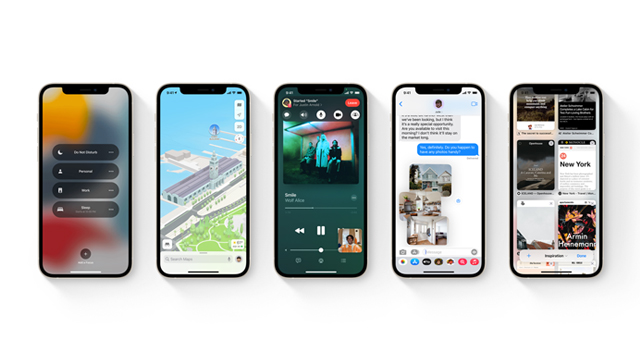 Here's how to share music on FaceTime using iOS 15 for iPhone:
If necessary, download the iOS 15 update on iPhone.
Start a FaceTime call with another Apple user.
Minimize the call and open Apple Music.
Select and play a song.
Tap the "SharePlay" option on the pop-up.
By following the above steps, iPhone users can share music over FaceTime via the new iOS 15 update. It's also possible to SharePlay music via Apple Mac and iPad tablets running the new iPadOS 15 software.
This new feature enables a concert-like experience where multiple users listen to the same song in sync with one another. The ability to share music on FaceTime can make for some fun times singing and dancing together while apart. Of course, users can also host listening parties when artists' new albums drop. These are just a few use cases, though Apple fans are sure to come up with additional ways to use the SharePlay feature via FaceTime on iOS 15.
Fortunately, iOS 15 isn't exclusive to the new iPhone 13 range of handsets. If that were the case, some Apple customers would be left waiting; the iPhone 13 Mini and iPhone 13 Pro/Pro Max are subject to shipping delays. iOS users that got an early pre-order are finding that their new Apple handsets aren't due to arrive until well after the September 24 release date.
Over in the world of gaming, Deathloop features "magical multiplayer" but playing solo isn't the best. Find out more about the PS5 and PC game in the GameRevolution review.