The Quordle 148 answer has been found for June 21, 2022. Surprising for being early in the week, this puzzle has one word that would be difficult as a Wordle all on its own. Fortunately, the other three words in the solution should be fairly easy by comparison, though not without some challenges. If you need a hint for the word in the lower-left corner, it is a noun with two double letters. Do you need more assistance? Well, you can locate the complete solution in the very next section.
What is Quordle answer 148? (June 21, 2022)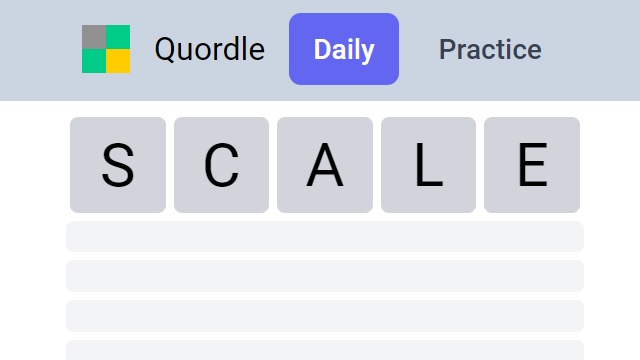 The Quordle answer 148 is:
"TREAT"
"SCALE"
"MAGMA"
"BLURT"
"MAGMA" is an incredibly deceptive word. The two "M" consonants and two "A" vowels alone are difficult enough, but the uncommon "G" consonant and the unusual construction of the word take it over the top. If you're able to get the "G" or "M" early in the puzzle, that will likely help you, though more than likely this will still be the last word you'll solve among the four. By comparison, "SCALE" and "TREAT" shouldn't take too much effort to work out, despite the double "T" consonant in "TREAT" and the "C" in "SCALE." "BLURT" on the other hand might take a bit of thinking, but there aren't too many five-letter words with a "U" vowel and the common consonants "L," "R", and "T."
Most of the words in the puzzle can be generally solved by following the usual Quordle strategy of covering all the vowels and common consonants with the first few words. You'll want to eliminate as many letters as possible from the keyboard to make it easier to guess "MAGMA" correctly by the end, so this general technique will get you the vast majority of the letters in the puzzle while graying out the board. Halfway through the puzzle, you'll likely have enough letters in yellow or green to figure out the other parts of the answer.
In other news, Final Fantasy VII Remake Integrate is available now on Steam, and the script for Venom 3 is been seemingly confirmed complete by Tom Hardy on Instagram.