With the box office success of Sonic the Hedgehog 2 in 2022, video game movie fans are eagerly anticipating Sonic the Hedgehog 3. This upcoming movie will see more of the super-fast blue hedgehog on another adventure. This is the release date, cast, news, rumors, leaks, news, and everything that we currently know about this upcoming Sega video game adaptation.
When is the Sonic the Hedgehog 3 release date?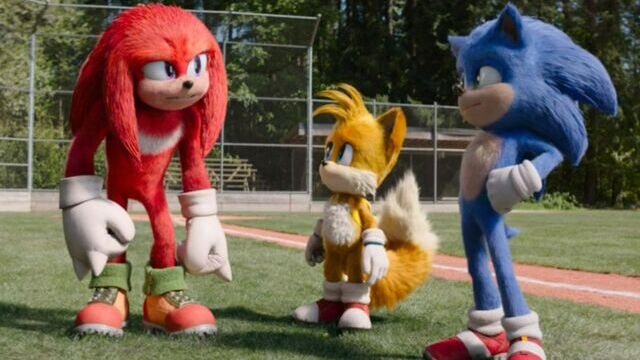 Sonic the Hedgehog 3 is currently set to release in theaters on December 20, 2024. Fans will have to wait over two years to see more of these characters in live-action on the big screen. However, with the way things have been going for this series, it may be well worth the wait.
Who is in the Sonic the Hedgehog 3 cast?
No official cast members have been confirmed for Sonic the Hedgehog 3. However, it is likely that we will continue the storyline set up in the first two films and follow the same characters. This would mean Ben Schwartz is likely to return as the voice of Sonic the Hedgehog. Other potential returning voice cast members may include Colleen O'Shaughnessy as Tails, Idris Elba as Knuckles the Echidna, and Donna J. Fulks as Longclaw.
James Marsden, Tika Sumpter, and Natasha Rothwell may also be returning to their roles as the human characters. During the press junket for Sonic the Hedgehog 2, actor Jim Carrey announced he was considering retiring from acting. If he does, it is likely that the role of Dr. Robotnik would not be recast, but it remains up in the air as to whether the villainous character will return in the next movie.
Have there been any Sonic the Hedgehog 3 leaks?
According to an alleged plot leak, the story for the third Sonic film may be centered around Project Shadow, which Dr. Robotnik's grandfather started. The movie will have Sonic, Knuckles, and Tails teaming up to defeat Shadow as Dr. Robotnik uses the fragments of the Chaos Emeralds to make a robot version of Sonic. The film is also believed to be bringing in other characters, such as Amy and Big the Cat.
This would make sense with what the mid-credits scene of Sonic the Hedgehog 2 set up, with Project Shadow being shown in that scene. But with two years before the new movie comes out, anything is subject to change, and fans will be racing to the theater to see the new Sonic movie.