The Scream 6 release date, its cast, and a brand new trailer have now all been revealed ahead of its debut, with the eagerly awaited horror movie set to be released sooner rather than later. The new movie includes Wednesday actress Jenna Ortega along with returning faces such as Courtney Cox and Hayden Panettiere,
What is the Scream 6 release date and when's it coming out?
Scream 6 will release in theaters in the U.S. on March 10, 2023. It was originally slated for the end of the month before Paramount brought its date forward.
Scream 6 will release in theaters, before eventually making its way to streaming. It will not simultaneously have a theatrical and streamed released, though, so if you want to catch it on its release day, you'll have to venture outside your house.
Watch the Scream 6 trailer
The Scream 6 trailer was released today, January 19, on the official Paramount Pictures YouTube channel. Watch it below:
The trailer shows the new Ghostface beginning their killing spree, which potentially begins with series veteran Gale Weather (Courteney Cox). While it's unclear if Gale dies in the film, the trailer certainly hints at that being the case, which would potentially make this Ghostface a bigger threat than their predecessors.
Who is in the Scream 6 cast?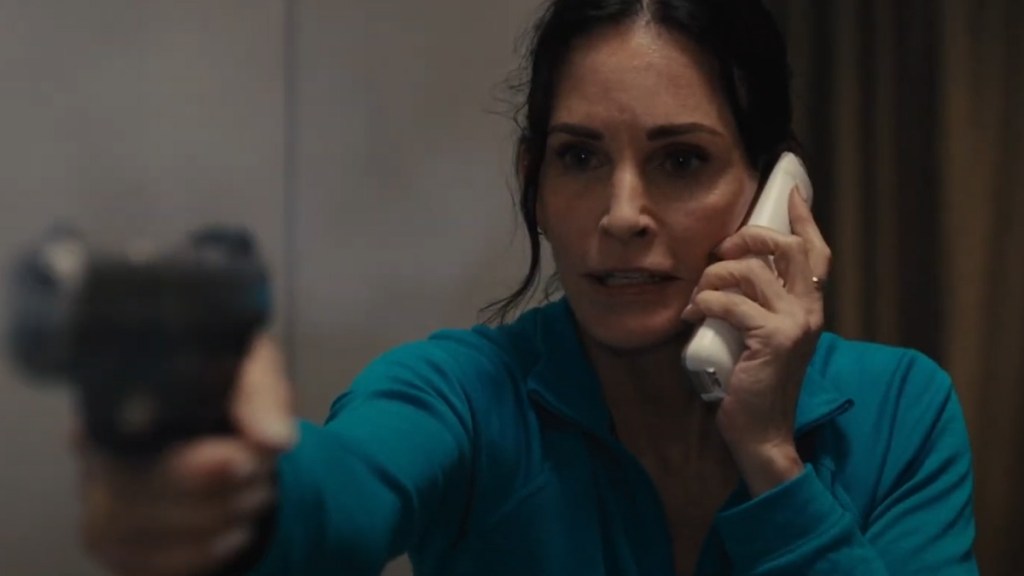 The confirmed Scream 6 cast includes:
Courteney Cox as Gale Weathers
Melissa Barrera as Sam Carpenter
Jenna Ortega as Tara Carpenter
Hayden Panettiere as Kirby Reed
Jasmin Savoy Brown as Mindy Meeks-Martin
Mason Gooding as Chad Meeks-Martin
Dermot Mulroney as Williams
Henry Czerny
Samara Weaving
Tony Revolori
Jack Champion
Devyn Nekoda
Liana Liberato
Josh Segarra
Roger L. Jackson as Ghostface (voice)
Sadly, the biggest omission in the cast is Scream series star Neve Campbell as Sidney Prescott. Sidney has been the lead character since the first Scream in 1997 but Campbell confirmed to Deadline that she would not be in the new movie. According to Campbell, this is due to the studio not offering her enough to do the movie. "I felt the offer that was presented to me did not equate to the value I have brought to the franchise," she says.