Shinji Mikami and Tango Gameworks' upcoming survival horror sequel The Evil Within 2 looks decidedly more terrifying than the original game. Though we haven't seen much of it until now, the newest chunk of gameplay shared in the latest trailer "Survive" is rife with it.
Lead Sebastian Castellanos is working against the clock this time around to keep himself alive while searching for his lost daughter Lily. This sequel is three years out from the original game, and Lily has long been thought to be dead. Instead, she's apparently lost in a world that's unraveling, originally created by a STEM machine meant to unite all minds. Sebastian has to travel through the STEM world while looking for Lily and face the "ghosts of his past" while doing so, which should hopefully result in some ghoulish visuals.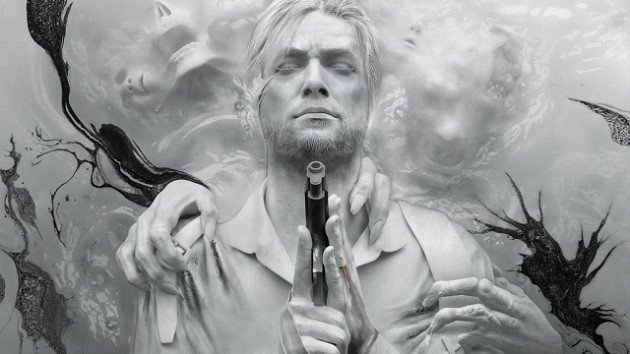 From what you can see in the new trailer, he'll be strapping on gas masks, staving off long-legged monstrosities, and questioning his sanity, as would any normal individual who might find themselves in this situation. It looks like it can deliver on the psychological horror aspects, and even gives me some distinct Killer is Dead vibes. What I'm concerned with is that the game, despite its promising debut trailer during E3 2017 and subsequent glimpses, that it will fall into the same "spooky child" narrative that Resident Evil 7 ended up suffering from. Hopefully that's not what happens here.
I'm cautiously optimistic and can't wait to give The Evil Within 2 a try, especially since I very much enjoyed the first game. You can go ahead and preorder now ahead of its October 13 debut on PlayStation 4, PC, and Xbox One, and if you do so you'll get a special bonus: The Last Chance Pack. This preorder pack comes with the Burst Handgun, which is only available via this special DLC pack, and it can use bullets you find or craft yourself.
Speaking of crafting, there's plenty of crafting supplies included with the pack as well that you can use to create ammo, upgrade your favorite weapon, or make traps that you can use in an attempt to keep the enemies far away from you. There are also some medical goodies in the event you need some stitching up as you make your way into the STEM world.
Here's hoping The Evil Within 2 improves on the missteps for the first game and really knocks our socks off. There are several directions it could go in, after all, and I'm hoping they choose the scariest.