A brand new "Feel the Power of PlayStation" ad has just made its debut. This PlayStation Valentine's day ad looks like Sony is making a return to putting out some pretty strange videos to promote the PS4 and PS5.
ALSO: New Sony microtransaction patent is scary news for PS5, even if it doesn't happen
As any gamer who was around in the 90s can tell you, Sony is no stranger to making weird advertisements. Now, it seems that they've done it again, releasing a new ad that's downright weird.
A team of soldiers are entering a tunnel, carefully exploring an area with a hint of tension in the air. They reach a door, open it, and are horrified to find that… PlayStations are powered by human hearts?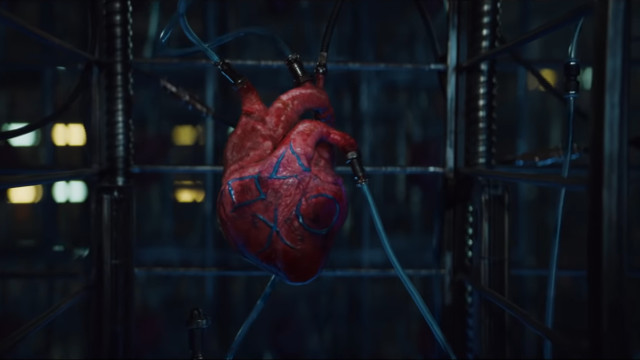 Yeah, what? Remember, this Feel the Power of PlayStation ad is being released two days before Valentine's Day.
Why they decided to make this and release it now is a mystery, but it's kind of cool to see Sony getting weird again. You can watch this super strange ad for yourself below.