Larian Studios has been teasing Baldur's Gate 3 since around E3 2019. And today, the studio finally revealed some Baldur's Gate 3 gameplay at PAX East. The game will also be in Early Access sometime in the next few months, but a more specific date was not nailed down.
Studio Founder Swen Vincke demoed the game in front of a live audience at the panel. Players can either play with an overhead camera or move it around like a traditional third-person game. The combat is, as you might expect given the studio, turn-based.
ALSO: Sony cancels The Last of Us 2 demo and PAX East appearance over coronavirus
However, the combat isn't quite the same as Divinity 2's fighting system, as parties take turns and not individuals. A roll will determine what party goes first. Higher ground is important and will be based on those aforementioned dice rolls. Vincke also showed off the crowded pause screen full of different stats and items to gawk at.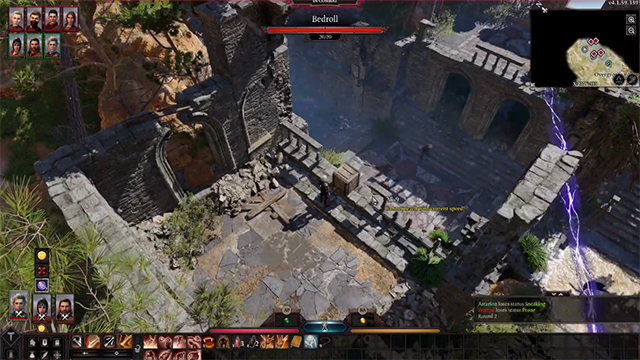 Cutscenes also appeared to be fully voiced (with improved overall animation from Divinity 2) and much like something you'd typically see out of BioWare, complete with a ton of dialogue options. Vincke's character was quite hungry, so one of the options lusted over eating her. The preceding cinematic showed off a some incredible prerendered cutscenes as well as an uncomfortable amount of gross bugs.
You can watch the reveal below.