A leaked Dead Island 2 trailer that was a proof of concept for the game in 2012 has revealed a cameo for Megyn Kelly, who worked for Fox News at the time, and a voice actor who suspiciously sounds like Jack Black. In 2012, the game was being created by Yager Development before being replaced by Sumo Digital in 2015, who was then replaced by current developer Deep Silver Dambuster Studios in 2019. Lasting about two and a half minutes, the trailer is framed as a conspiracy video, going through the events of the first Dead Island on Banoi and explaining how the zombie virus spread to game's setting in California.
Is that really Jack Black in the leaked Dead Island 2 trailer?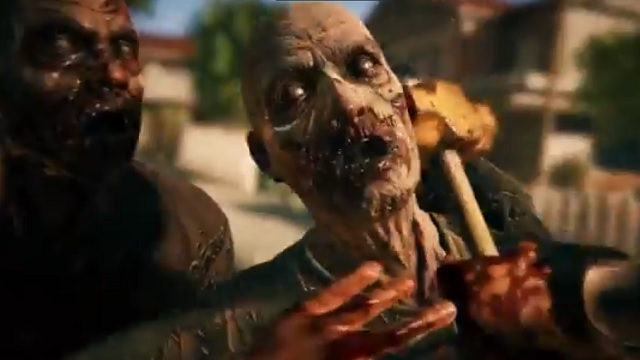 As revealed on the GamingLeaksandRumours Reddit by user Seatheowerouch, who apparently "just found it on one of [his] old USBs," the video linked in the post begins with Megyn Kelly reporting the headline of "top emergency doctors declaring there is no zombie apocalypse" before the CDC is quoted saying that "there is no virus or condition that would reanimate the dead." It's an interesting spoof, particularly now in the context of the Covid pandemic. Then the trailer continues with a narrator that theorizes how the virus spread throughout Asia and California by way of Geopharm Labs. All considered, it's a solid recap that would have worked for the sequel back in the early 2010s before the game went through almost a decade in development hell.
As a note, Megyn Kelly left Fox News in January 2017 and, after a stint at NBC, now has a podcast on Sirius XM. The narrator, who sounds a lot like Jack Black in the trailer, probably isn't him at all. The actor was asked eight years ago in a Reddit AMA whether he was the voice behind a character that appears near the end of the E3 2014 Dead Island 2 trailer, but said "I can definitely guarantee that's a Jack Black impersonator." It's then likely that this proof of concept trailer featured this impersonator as well, given that Black says he hadn't heard of Dead Island 2 at all until the AMA.
After eight long years, Dead Island 2 was re-announced at Gamescom 2022's Opening Night Live alongside a new trailer, pre-order information, and a release date of February 3, 2023 (as reported by our sister site PlayStationLifestyle).
In other news, the season 5 patch notes for Call of Duty: Warzone introduce new Caldera POIs, and a new Dune game has been announced as a survival MMO.