Most times the name Darude comes to mind, you're probably too busy rocking out to Sandstorm to overthink it. But since the release of his universally-known dancefloor smash hit, the man has maintained an active career as an artist, producer, and DJ. There are no-doubt those who have followed his career closely beyond just Sandstorm, but what you may not know is that Darude has taken quite an interest of late in technology, specifically the implications of virtual reality on the music industry, video games, and entertainment as a whole.
Recently Darude was invited to Valve to check out their souped-up VR demo space, trying out Oculus Rift hot on the heels of his headline appearance at Twitchcon just last year. I had the chance to pick Darude's brain a bit regarding all of that and more – his responses are below.
The next time you hear Sandstorm, you can now spark an intellectual debate about technology and its impact on entertainment before you start violently fist-pumping to the beat (though you should still do that, too).
GameRevolution: From what I understand, you've had a chance to try a variety of VR experiences. Of what you've tried, what's been the most compelling VR experience?
Darude: Valve's demo room in Seattle was definitely the coolest I've experienced. That life size blue whale staring at me while it was swimming by was beeeautiful!
GR: Has trying VR given you ideas for VR projects you might be interested in yourself? Do you envision your own music coming alive in new ways in a VR setting?
D: I'm definitely thinking about VR projects of my own. Either 360° video footage, augmented reality "trick" apps, to actual VR. I believe as an artist the content must be interesting and meaningful, as well as being useful and adding value.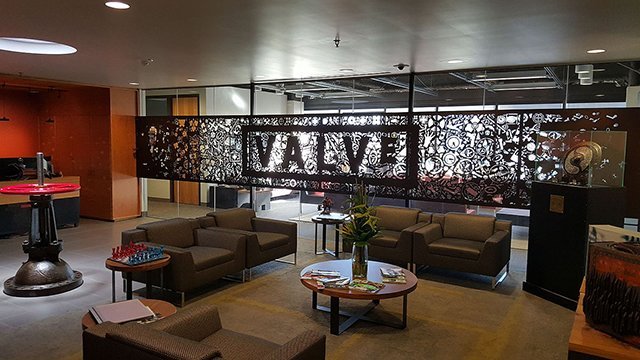 GR: VR is clearly taking off with games, but its application across music and entertainment as a whole is not yet clear. From a broad perspective, how do you see VR impacting entertainment the most? Or maybe even society?
D: I think eventually VR will hugely affect society, kind of like how the internet has changed the world, or like an exponential continuation to all that. It'll be interesting to see in general if it'll be more virtual/artificial environment based, or augmented real environment based, or a mix of both.
I think making music in some sort of virtual application in a 3D studio space with various instruments, controllers and mixers hanging in mid-air, editing & arrangement done 'Minority Report' style etc will happen some day, but the demos I've seen so far are not exactly something to use professionally yet, nothing current desktop applications wouldn't beat hands down, but everything in the digital world moves so fast, so who knows how quickly we'll be hitting the studio with just putting VR glasses on? Before that there will probably be more and more virtual concerts at some point and related new kinds of fan-to-artist interaction, both virtual group meet & greets and one-on-one private meetings and as the VR studio tech gets up to speed, artist-to-artist virtual music making collaboration and even virtual live bands and performances get more common.
GR: Could you tell us a bit about what your experiences were like creating a sound pack for Counter Strike Global Offensive and remixing 'Sandstorm' for Angry Birds?
D: The Valve sound pack was definitely a nice challenge! I first made a piece of music that I thought would be recognizable as a Darude track, then took a look at the actual specs of the game music sound bites and edited the track to the needed length. Then I used various layers and parts of the track to create the different short parts like 'bomb planted' and 'won round' etc. It was very interesting and I got a lot of good insight and help from the Valve team, Nathaniel especially.
I feel honoured to have played a part in the Finnish global phenomenon that the Angry Birds have become. Making the Sandstorm remix for Angry Birds Mighty League was probably the most giggle-inducing bunch of studio sessions I've ever done. I first thought the two tracks were so different that it'd be hard to mash them up, but in fact a good part of the main AB theme melody fits harmonically with Sandstorm really well with very few changes, so I got going pretty quickly. Already from the first demo the Rovio team told me they thought I was going in the right direction and with some conversation back and forth I got it done in no-time.
GR: Video games and music are inseparable, as most gaming experiences would be very much lessened without their soundtracks to set all kinds of moods. In your view, how might the relationship between videogames and music evolve or change with virtual reality?
D: Well, we've had 3D movies and sounds in them for a long time, but with its real time 360° nature I guess VR in general is so much more immersive, so the music and soundscapes will add to that even more. The aspect of being able to see & hear in an interactive real time 360° virtual situation where anything and everything can happen, that's both exhilarating and scary at the same time. I mean, horror "live" situations instead of a "static" horror movie? How many heart attacks in the future will be triggered by a scary monster jumping at you when you turn to look over your shoulder?
GR: What was the coolest thing you saw at Valve?
D: It was hands down the VR demo room, but also seeing how they work and what kind of a very modern and cool and family oriented company they are, that was cool, too. Their in-house studios were pretty nifty, too!