There are a lot of quality games to play on the Nintendo Switch. First-party software like The Legend of Zelda: Breath of the Wild and Super Mario Odyssey can be found alongside the likes of niche titles like Octopath Traveler and Disgaea 5 Complete. Each is a joy to experience both at home and on the go, though they are seldom discounted below their original price points. Fans who've just picked up the hybrid gaming machine may be pleased to know that there are plenty of hits available on the console's eShop that can be picked up for cheap. The following are the best Nintendo Switch games fans can get for $20 or less. Note that these reflect prices in the United States.
Best Nintendo Switch games for $20 or less – Celeste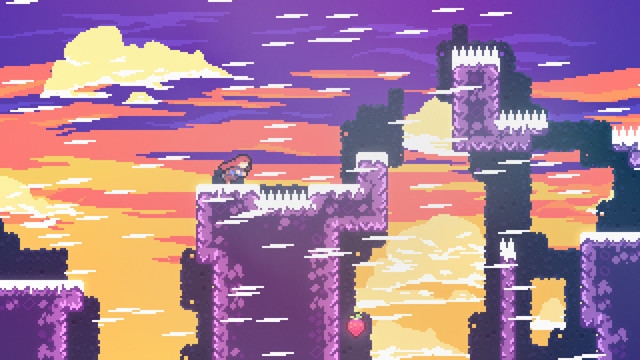 Celeste is a thoughtful platformer that released early last year that effortlessly melds story and gameplay together. It's an important reflection on mental health that can get quite tough as protagonist Madeline finds the courage to confront her inner demons and reach the top of Celeste Mountain. If you're pining for a challenging platformer to play, the game can be bought for $19.99 on Nintendo's eShop.
Best Nintendo Switch games for $20 or less – Rocket League
Have you ever wanted to play soccer, hockey, or basketball with turbocharged super cars? If so, Rocket League may be right up your alley. The Switch version of the title includes Mario, Luigi, and Samus toppers and can be played locally with each of the console's Joy-Con controllers. Fans can also participate in online matches with Xbox One and PC users thanks to the game's cross-platform network functionality. It can bought for $19.99 on the eShop.
Best Nintendo Switch games for $20 or less – Night in the Woods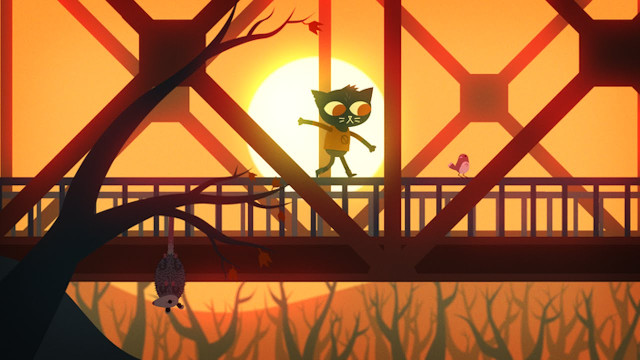 Night in the Woods is a story-focused adventure game that follows Mae, a college dropout who discovers that a lot has changed in her hometown since her last visit. It's a well-written single-player experience filled with a memorable cast of characters and a wonderful autumnal atmosphere. If you miss fall already, Night in the Woods may be right up your alley. This indie title could be bought for $19.99 on the eShop.
Best Nintendo Switch games for $20 or less – Undertale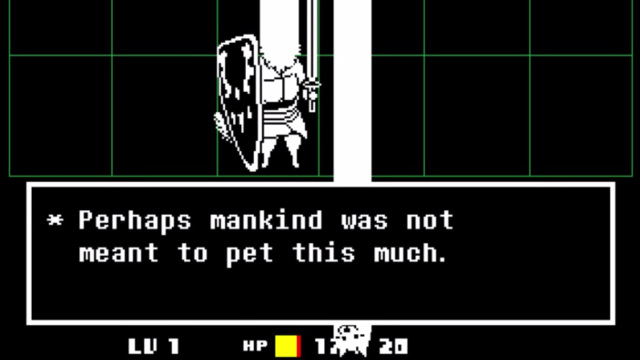 Undertale was made for fans of classic RPGs. Though it can be completed in a couple of hours, it's worth its $14.99 price tag on Nintendo's eShop for its hilarious dialogue, well composed musical score, and intuitive combat system. Players can choose to face their opponents head-on in battle or talk their way out of fighting to reach some sort of agreement. Undertale pays close attention to everything its fans decide to do, making it an experience worth having if you haven't had the chance to join the craze yet.
Best Nintendo Switch games for $20 or less – Sonic Mania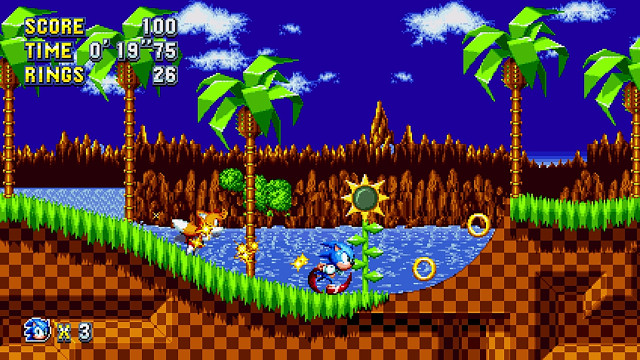 If you've been feeling a bit nostalgic lately, Sonic Mania may be a platformer worth looking into. It features the blue blur's signature side-scrolling gameplay across more than 12 levels that include remixes of iconic locations like the Green Hill Zone. A friend can join in on the fun via one of the Switch's Joy-Con controllers and play as either Tails or Knuckles. Sonic Mania is perfect for seasoned Sonic fans who've longed to speed through 2D environments for years now. It is $19.99 on the eShop.
Best Nintendo Switch games for $20 or less – Stardew Valley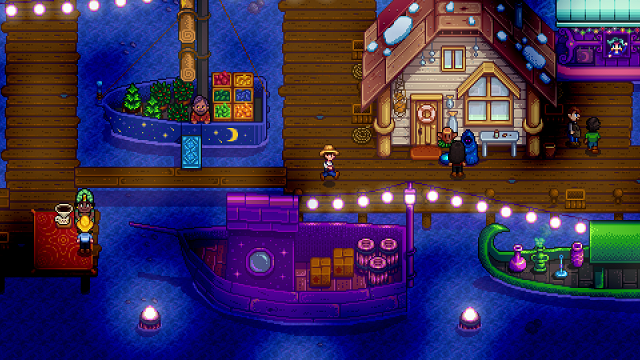 The farming sensation that is Stardew Valley has the potential to hook you for many hours at the cheap price $14.99 on Nintendo's eShop. Players move into a small rural area to run their deceased grandfather's dilapidated farm and can plant corps, clear land, raise livestock, craft goods, and interact with people in a nearby town. Harvest Moon fans may find a lot to love in Stardew Valley, especially considering how the game now supports online co-op with up to four farmers.
Best Nintendo Switch games for $20 or less – Enter the Gungeon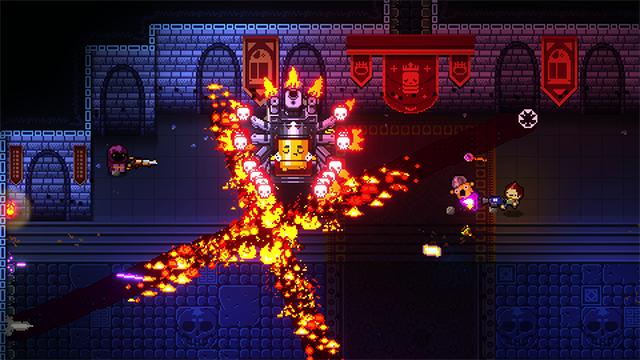 Enter the Gungeon is a roguelike dungeon crawler that has players control one of four heroes on a mission to retrieve a legendary weapon that can kill the past. Each floor in the title has a random amount of rooms, the likes of which contain procedurally generated enemies and treasure. A co-op partner can join locally to blast their way to the final boss with over 300 different guns and items at their disposal. Fans of explosions can buy Enter the Gungeon for $14.99 on the eShop.
Best Nintendo Switch games for $20 or less – Into the Breach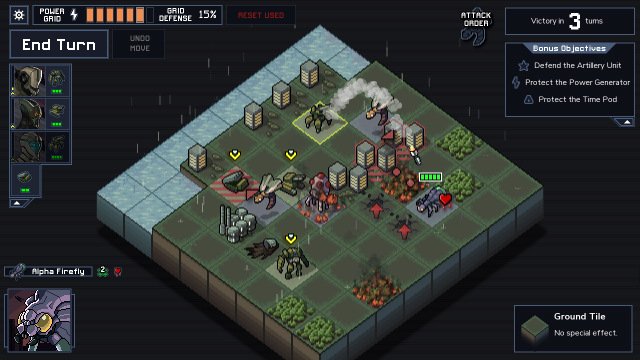 Into the Breach is an intelligent turn-based strategy game set in the future when humanity is up against a race of giant monsters called the Vek. Players are tasked with using huge mechs to topple these behemoths and end their world domination. Throughout the experience, fans must make sure that civilian structures aren't damaged or weakened as part of the fight. They'll have a limited amount of turns to complete objectives before the Vek eliminate everything in their wake. Into the Breach can prove to be quite thrilling for strategy game fans, especially given the unforgiving nature of the title's later sections. It can be bought for $14.99 on Nintendo's eShop.
Best Nintendo Switch games for $20 or less – The Messenger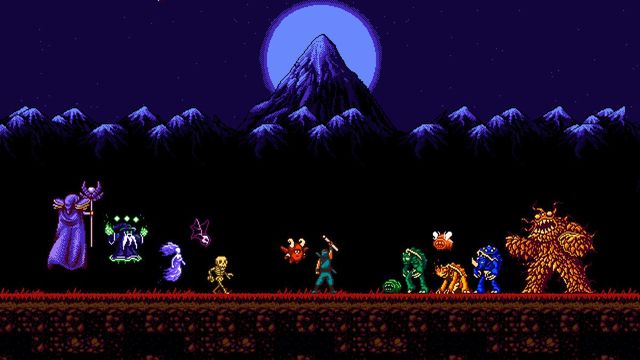 The Messenger is a side-scrolling platformer inspired by the Ninja Gaiden franchise that has players control a ninja on a quest to deliver a scroll that may determine his clan's survival. It offers an intriguing plot that sees fans glide in the air, climb walls, and chuck shuriken across an 8-bit past and a 16-bit future. There's some good humor thrown in the mix to keep the adventure entertaining throughout. The Messenger can be purchased for $19.99 on the eShop.
If you're looking to save money in 2019, you can't go wrong with any of the great titles above. From challenging platformers to addictive multiplayer offerings, each entry is a gateway for players to sink countless hours in without paying anything outside an initial asking price. With a new mainline Pokémon game, Bayonetta 3, Luigi's Mansion 3, and more on the way, it's a good idea to start putting away money now in anticipation of the Switch's promising upcoming releases.