The Game Revolution HyperX Cloud Stinger Core + 7.1 review is here to break down the latest HyperX midrange headsets, which are aimed at players who just need the barebones functions of a gaming audio solution, without any fancy extras that can send the price soaring, but also without going too cheap and suffering poor quality from an unknown brand. Read on for our full thoughts on both the HyperX Cloud Stinger Core + 7.1 wireless and wired offerings.
HyperX Cloud Stinger Core + 7.1 Review | Getting the job done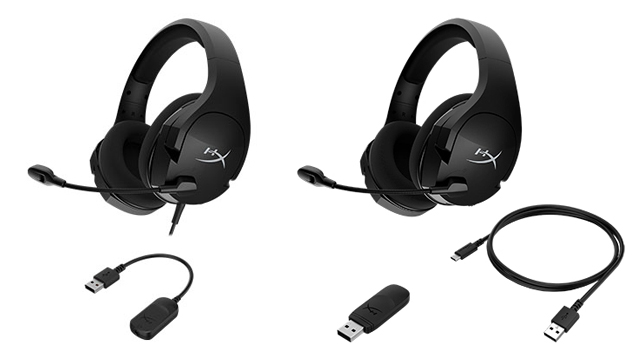 Right from the unboxing experience, it's made clear that the HyperX Cloud Stinger Core + 7.1 is intended to be up and running in next to no time. There are no additional earpads to mess around with, no complex instructions to follow, as you can just enjoy plugging in the USB dongle (wireless) or cable (wired) and get listening to your games, music, or movies.
After using some of HyperX's more premium headsets as my daily drivers, and having gotten used to the more luxurious materials used, I'll admit the plastic, lightweight build of the Cloud Stinger Core + 7.1 was initially jarring. Coming in at 240g (wireless), this headset is incredibly light. On the plus side, this low weight has the benefit of basically floating on the user's head, as you can barely feel it sitting there. What's more, the earpads are made of a breathable material instead of the usual leather-like solution, which I found very comfortable, especially during these hot summer days.
The downside of the plastic build is that it doesn't feel as sturdy. I've not experienced any problems in my two weeks of heavy use, and as long as you're in the habit of looking after your possessions, I'm confident that you'll be fine.
Though they are advertised as being compatible with PC only, I can confirm that you can plug the HyperX Cloud Stinger Core + 7.1 into a PS4 and have it work with stereo sound. 7.1 is only available on PC, however.
The wireless version comes at a more premium price, but for the freedom of going without a wire, I think it'll be worth it for many. The range of up to 20 meters is huge and I could still hear my game from the other end of my flat (between two walls). As for battery life, I desperately tried to drain the battery over a marathon weekend gaming session. At around 75% volume (as these things do get loud!), I got through a good 14-15 hours of Apex Legends grinding out the Battle Pass, and there was still juice left for gaming on Monday!
I want to quickly mention that the wireless version comes with a USB charging cable that terminates in a USB-C connector, which is fantastic to see in 2020. HyperX phasing out Micro-USB makes me very happy and is definitely worthy of note!
HyperX Cloud Stinger Core + 7.1 Review | Gaming audio you can depend on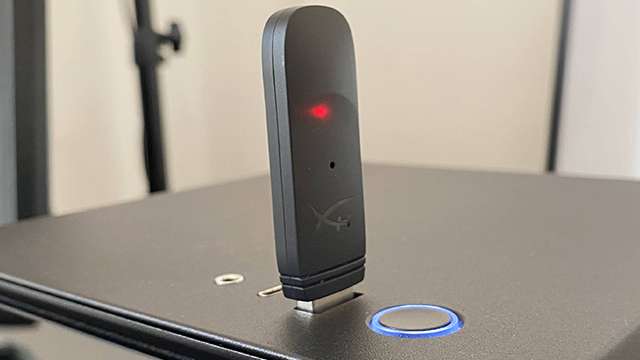 When it comes to sound quality, I really love how HyperX tunes its headsets. Unless you've been living under a rock, you'll know that the company has built a reputation for providing ultimate audio solutions for competitive esports teams. The Cloud Stinger Core + 7.1 follows the trend, sounding fantastic for games, music, and movies.
Despite the cheaper price, these still deliver on that class-leading "Cloud" sound. There's the right amount of bass without being overbearing, and no distracting hype at higher frequencies. Whether I was listening out for footsteps in Call of Duty: Warzone or Apex Legends, or enjoying other media, I had no complaints about this headset… At least, in its stereo mode.
HyperX Cloud Stinger Core + 7.1 Review | Room for improvement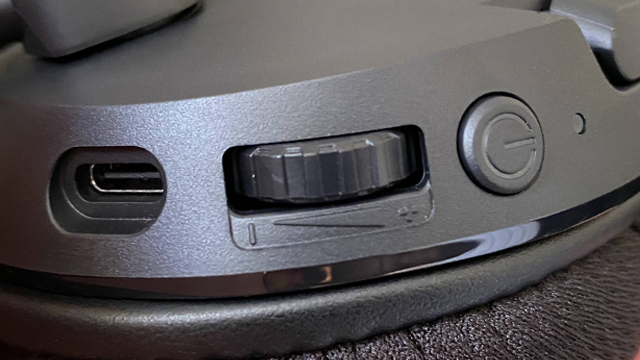 One of the two fairly significant downsides to the HyperX Cloud Stinger Core + 7.1 is the 7.1 virtual surround sound. To get HyperX's flavor of virtual 7.1 to work, you'll need to install the NGENUITY software, which is still in a "beta" form. While the app works fine for me, there aren't any other settings to tweak like EQ or anything like that.
I say it with every other headset that boasts virtual surround sound, and I'll say it again here: I do not understand the appeal. In stereo mode, I love the Cloud Stinger Core + 7.1, but with that 7.1 enabled, everything is just sent out of whack. In games, enemies sound far away and it's just not clear at all. As for movies and music, the added reverb or "space" is just plain distracting.
While it might not meet my expectations for good sound, virtual 7.1 is a trend that we're seeing in almost all gaming headsets nowadays, so I've got to assume that there's some demand for it. So, if you're into 7.1 VSS, it's here in some capacity.
The other downside to the HyperX Cloud Stinger Core + 7.1 is that, despite it having a decent microphone that's passable for Discord and other voice chat, there isn't any way to monitor it. That means you can't hear yourself while speaking.
Combine that lack of sidetone with an effective closed-back design that keeps sound in, and it's easy to start yelling into the microphone.
HyperX Cloud Stinger Core + 7.1 Review | A fantastic starting point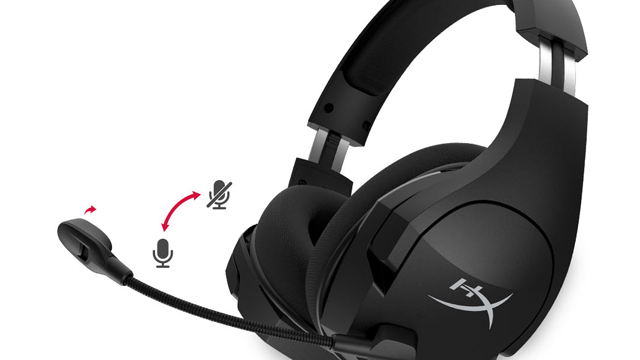 Despite a couple of shortcomings, the HyperX Cloud Stinger + 7.1 does enough right to earn a recommendation from me. It's priced competitively at ∼$61 (£49.99) for wired and ∼$98 (£79.99) for wireless, offers great comfort over long periods, and sounds fantastic in stereo mode. HyperX's two-year warranty is also nice to see for that added peace of mind.
---
Cloud Stinger Core review unit was provided by HyperX.