AUDEZE LCD-1 REVIEW. I use headphones every single day for work and play. Working from home for seven years has made me appreciate the company of a good "audiophile-grade" headphone solution for music of all genres. Once work is done, I turn to video games where good headphones help distinguish the direction of enemies. Those spending many hours per day wearing headphones can justify investing a bit more cash into them. Enter the Audeze LCD-1 headphones.
Premium unboxing experience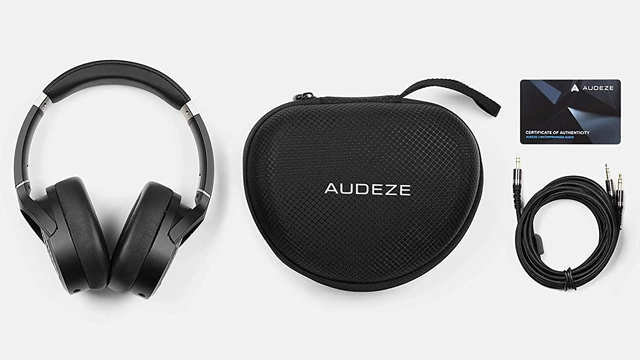 A bad first impression can sour a premium purchase, but the Audeze LCD-1 delivers nicely with a high-quality carrying case and cable, as well as a Certificate of Authenticity. The latter is always a welcome touch.
Buy the Audeze LCD-1 headphones here
Setup is as simple as plugging the cables in and begin listening, as with 16 ohms impedance practically anything can power the Audeze LCD-1. Both my laptop and phone sounded great, and even the 3.5 mm port on my PS4 controller outputted enough volume and still sounded damn good doing it. For the rest of my testing I used the headphone out on my GoXLR.
It's this versatility that makes lower impedance headphones my go-to all-in-one solution for whether I'm video and audio editing, or enjoying music and games during downtime.
All about sound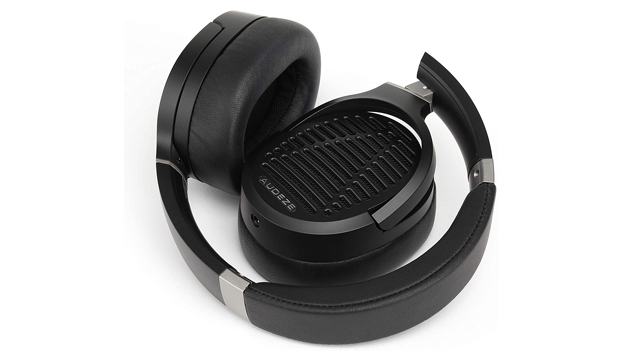 The LCD-1 is described as a "critical tool for anyone who values pure, neutral, and accurate sound." I think that's true, but it by no means makes the sound boring and lifeless. It's still possible to get rich bass with no rumble and crisp highs with no harshness. The pure sound really lets music, movies, and games shine in a way that was intended by their creators.
Audeze has incorporated its 90 mm planar magnetic drivers in the LCD-1, which aims to reproduce both high and low frequencies with excellent accuracy without distortion. Even if I really pushed the bass, it still sounded tight and pleasing.
Audeze knows comfort well, too, and the LCD-1 is light on the head with a stable, yet inoffensive, clamping force. The earpads are very comfortable and don't build up the heat that I was initially concerned about.
My only nitpick is in the build quality, though if you're generally careful with your possessions and use the included carrying case when traveling, then you should be fine. I usually bend the frame on headphones to test their sturdiness, but I really don't want to try that with the LCD-1! Thankfully, there's a three-year warranty for the drivers and one-year for the rest of the parts.
For gamers?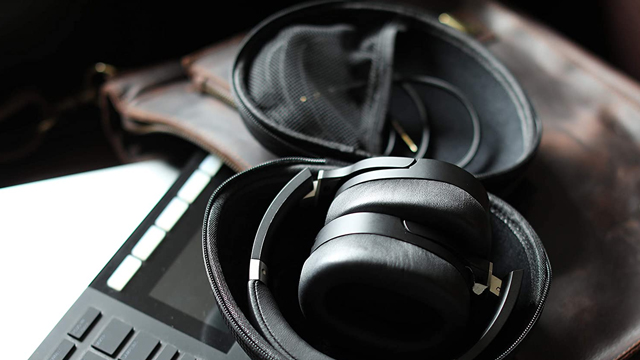 I've reviewed a lot of gaming headsets and, while they work great for the purpose and price, those who can put down the additional money do get a more premium gaming experience, while also enhancing music listening.
While not designed primarily for gaming, the Audeze LCD-1 delivers a wide soundstage that really helps distinguish the direction of enemies in games like Call of Duty, Apex Legends, and Fortnite. Audio from the left is very clearly heard in the left ear, and audio from the right is unmistakably in the right ear. Front and back audio is also easy to decipher, even during intense gunfights.
I've never been a fan of virtual surround sound in headphones, much preferring to go with a pair of stereo headphones boasting a wide soundstage. The Audeze LCD-1 absolutely nails that for me.
The high-fidelity audio also enhances immersion in single-player experiences like Doom Eternal and Ghostrunner. There's a lot to love here for gamers.
Audeze LCD-1 Review | The Final Verdict
At $399 the Audeze LCD-1 is a high-end product that delivers a premium listening experience. If you're a gamer looking for sound you can count on, while also scratching an audiophile itch, this is a headphone to consider.
---
LCD-1 review unit was provided by Audeze.