Vissles V84 keyboard review.
Vissles has come out of nowhere with the V84 keyboard. It's a 75% size mechanical keyboard with hotswappable switches and both wired and wireless functionality. It ticks a lot of boxes and comes in at a fantastic price. What's more, with some additional tweaks, the V84 can become a legitimate "endgame" keyboard. This is the GameRevolution review.
Features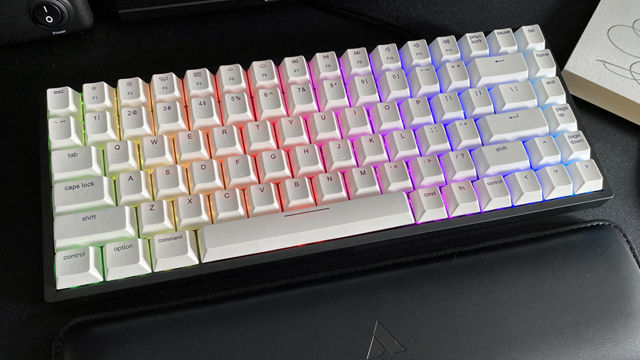 When I opened the V84 box, the 75% layout was the first thing I noticed. While TKL and 60% have started to become more popular, this in-between size is a lot less common. With dedicated arrows, function row, and a few other key buttons, I've found 75% to be the perfect blend of compactness and functionality. The only thing missing is the number pad, but I've never felt the need for one in my daily work and play.
The next thing users will likely notice is the weight of the board. It strikes a good balance between a heftiness that implies quality and a light weight for portability. It feels significant without being over the top. With the changes I've made to switches and keycaps (more on that in a moment) it comes in at 820 grams.
Keycaps and switches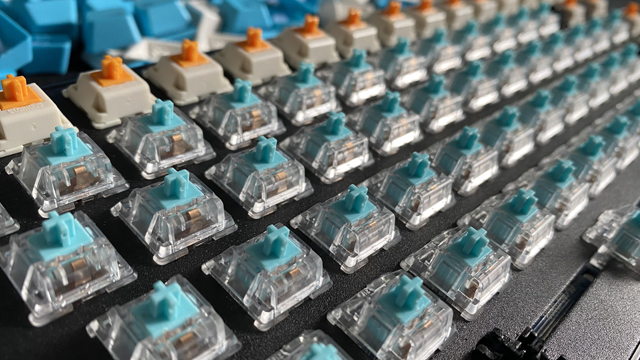 The Vissles V84 comes with some white PBT keycaps that use a dye-sub print for the lettering. I honestly think they look great and would suit a very white setup or Mac-centered layout. After two weeks of heavy use, they still looked like new. However, I then went ahead and swapped them out for something more my color.
Users will want to watch out for the small Alt, Fn, Control to the right of the space bar when choosing alternate keycaps. I purchased some cheap and cheerful HK Gaming Marlins which have worked well.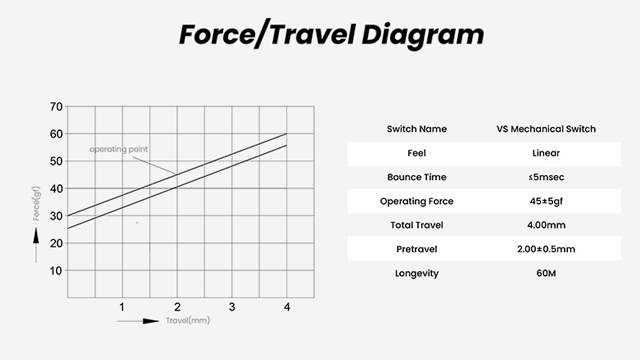 Perhaps the biggest highlight of the Vissles V84 lies beneath the keycaps. The key switches here are so, so good. I was surprised by just how smooth these teal linear switches are. They feel fantastic, especially for gaming with quick and low-effort actuation. They're so good, in fact, that I've stuck with them for the majority of keys.
When it comes to hotswapping, the V84 accepts both three and five-pin switches. I tossed in a bunch of Glorious Panda switches for the Return, Backspace, and some other functions. It's very simple and easy to do.
Final touches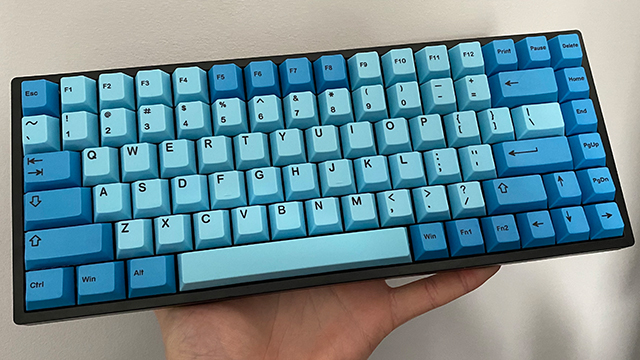 The stabilizers are good, too, with only a little rattle when left stock. Like in mainstream boards, the space bar is the main weak point. Upon further inspection, I found that the stabs had some lubricant already on them but it wasn't enough to deaden the rattle. I dismantled, cleaned, and lubed the stabs myself with Krytox 205g0. This has resulted in top-tier sounding and feeling stabilizers that pair well with the fantastic linear switches.
There's RGB, too, for those into lighting effects. It's easy to customize the lighting on the keyboard itself with no need for additional software, though there is an app available. Pushing certain keys together at the same time will enable different effects and cycle through presets. (Those can be referenced in the supplied manual or the online version). For those that want to go wild with lighting, the option is here.
Honestly this keyboard could well be endgame for many users. With some minor tweaks like additional lube and replacement keycaps, the Vissles V84 looks and feels great.
Vissles V84 Keyboard Review: The final verdict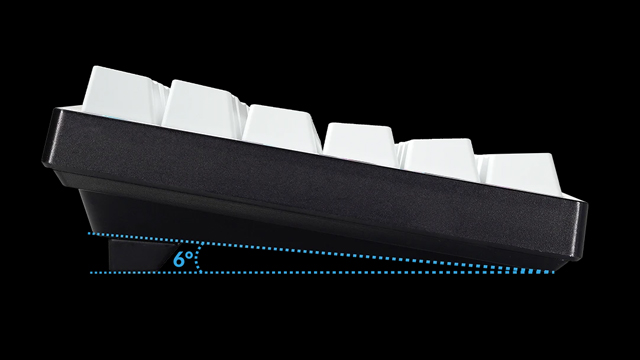 At $99.99 (or less with discount code "V84"), the Vissles V84 is a fantastic deal. It's a 75%, wireless, hotswappable keyboard that comes equipped with some brilliantly smooth switches and great keycaps. It's the current highlight of my year in hardware reviews. Bravo, Vissles!
---
Vissles V84 keyboard review unit was provided by Vissles.