NZXT is going all out with its H9 series. While today I'm looking at the H9 Elite, which is aimed at showcase builds with aesthetics as a priority, there is also the H9 Flow, which continues the company's newly-implemented offering of airflow-focused variants. After receiving my black H9 Elite review sample, I wasted no time in transplanting a build into it. Here is my experience building, thoughts on performance, and overall verdict.
What's inside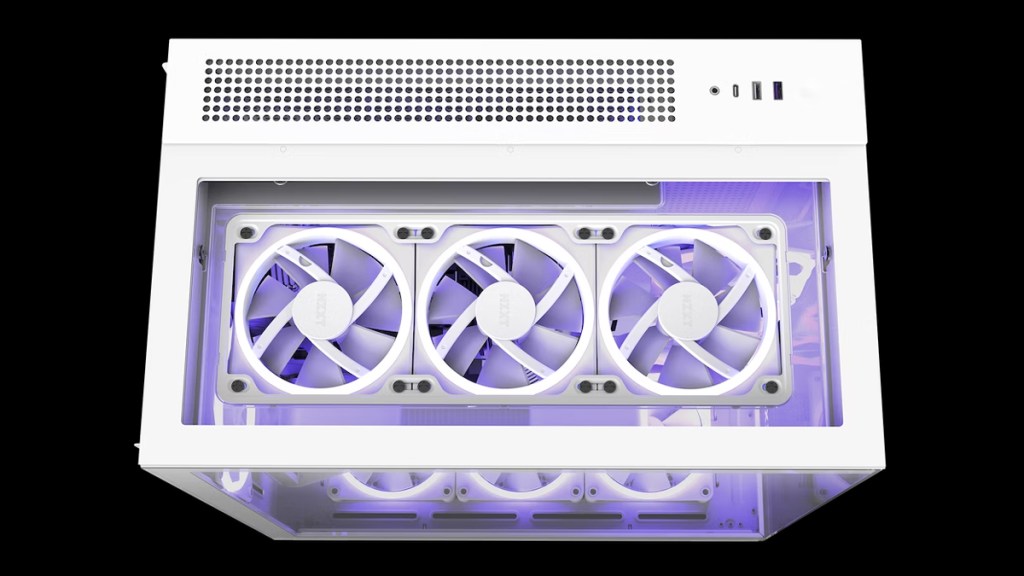 The H9 Elite I'm looking at today includes three 120 mm F Series RGB Duo fans, as well as one 120 mm F Series Quiet Airflow fan. These are pre-installed in the optimal location for good CPU and GPU airflow. Of course, they can be moved around, and up to six more fans can be added for a total of 10 fans.
The star of the show, especially on the Elite version, is the amount of tempered glass. The uninterrupted glass that spans the left side and front of the PC is joined by a tempered glass top panel on the Elite model. NZXT has gone the extra mile here by adding transparent brackets for any additional fans or water-cooling solutions, helping to maintain the clean aesthetic. It's a great touch.
Despite the glass obsession of the H9 Elite (and other "Elite" NZXT cases), the right side panel is actually fully mesh with air holes for better airflow. What's more, there's a filter magnetized over the entire thing, which is perfect for keeping dust out.
The build process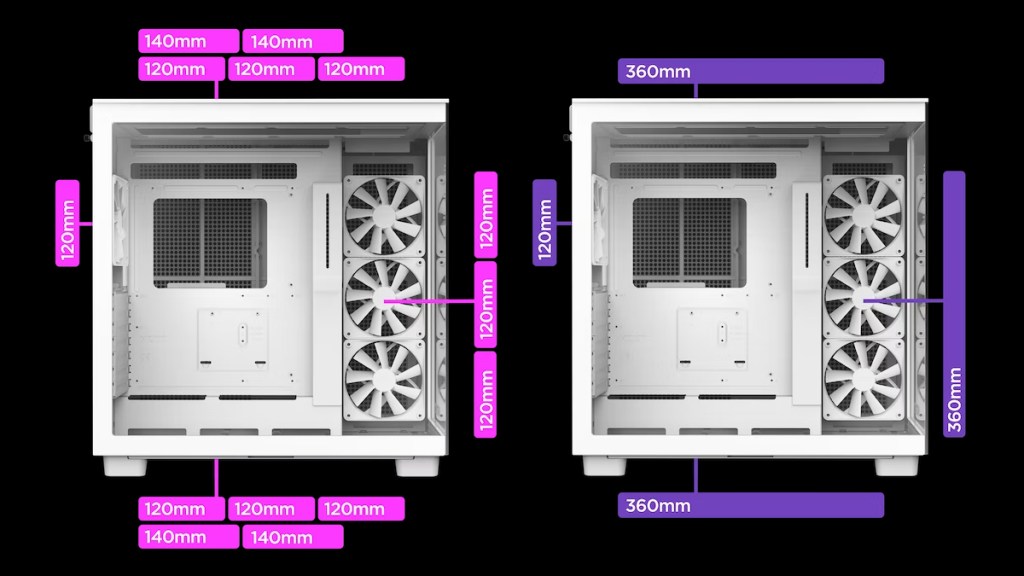 Building in the H9 Elite is super simple, as you'd expect from a larger case like this. After removing all necessary panels, the sheer amount of available room will please even the most ambitious of builders. I was especially impressed with the amount of clearance room for longer GPUs. It's possible to fit up to a 435 mm long graphics card in here!
With room for up to six 2.5″ SSDs, there's plenty of space for storage. For those who still have 3.5″ drives, perhaps for easy gameplay capture or for backups, the H9's mounts can be adapted to allow for two HDDs behind the motherboard.
The main quirk I want to highlight from my time building in the case include the power supply mounting at the top of the case behind the CPU plate. Users will want to consider the measurements of their PSU if going for a super-powerful system with a big beefy power supply. There is room for up to a 200 mm PSU, so be wary.
Cable management is made easy thanks to the NZXT staple "Cable Management Bar" as well as the generous amount of room in the rear of the case. Velcro straps help to keep the cables together and there are a number of cutouts that make routing wires clean and easy.
Performance matters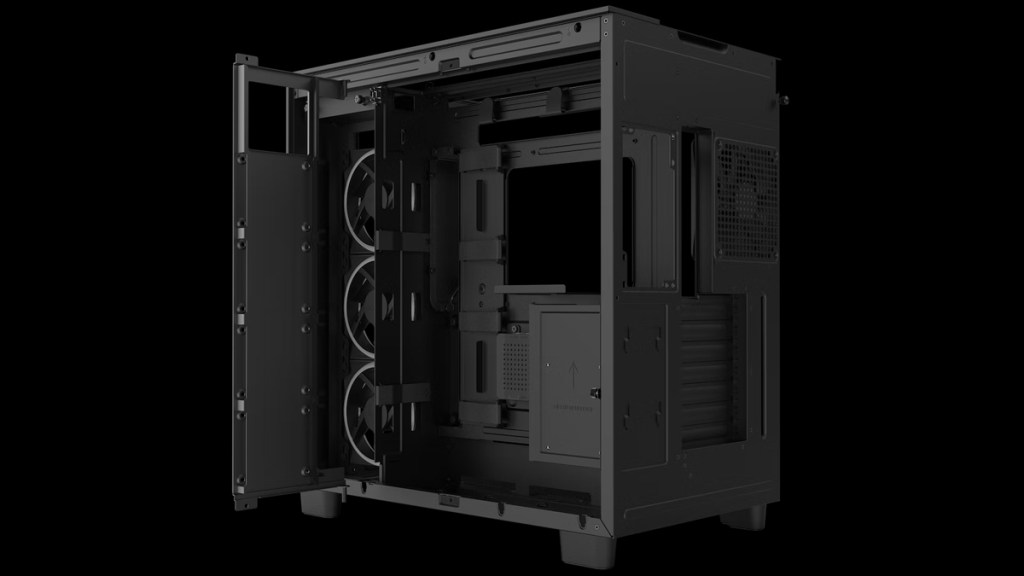 When it comes to testing NZXT's Elite cases for thermals, the easiest way to assess whether or not there's a temperature problem is to benchmark the system with all panels attached, and then test it again with all panels removed. This makes it easy to see just how much cooling users will be sacrificing for style.
There's good news here, as when stress-testing under the same conditions, the H9 Elite with all panels attached was only 3C hotter than when all panels were removed. That's a solid result for the Elite version, as while the priority is looking damn good, it's also important for the PC to perform optimally.
Final Verdict
At $239.99 for the H9 Elite and $159.99 for the H9 Flow, I can see the latter being the option that most go for. However, for those who want the extra bit of flair and have the RGB and impressive components to justify it, the H9 Elite is well-engineered and delivers good looks without significantly impacting performance.
Positives and Negatives
Looks fantastic.

Easy to build in.

Cable management is clean and simple.

Huge potential for showcase systems.

"Flow" variant is good to see.

Surprisingly quiet with stock settings.

Some folks still don't like NZXT CAM.

Big footprint on the desk, which isn't to be underestimated.

Note the PSU length.

No bottom fan bracket.