Xenoblade Chronicles 2 has received a free Japanese voice DLC just as Nintendo promised. In my review of the game, I noted that I wasn't really fond of the English cast's performance, so I'm glad to have the option now to change to Japanese voices. If you're not a fan of the English dub of Xenoblade Chronicles 2 as well, it's not hard at all to get the Japanese audio DLC downloaded to your Nintendo Switch.
How to Change to Japanese Voices in Xenoblade Chronicles 2
Unfortunately, the Japanese audio DLC for Xenoblade Chronicles 2 wasn't available when I reviewed the game. However, Nintendo made released it when the game launched, so when you start your game, you'll get a chance to pick between English and Japanese voices. Before you can use Japanese audio though, you'll have to get the DLC.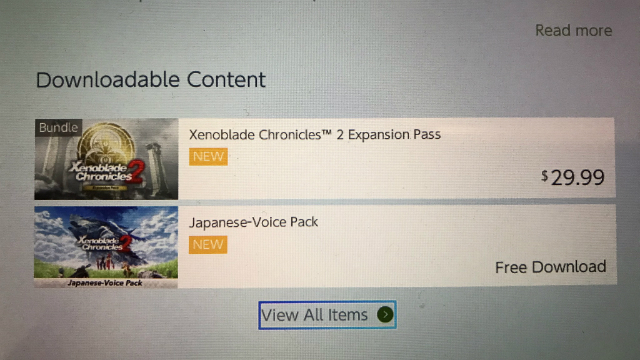 To get the Japanese voice pack for Xenoblade Chronicles 2, you'll need to go to the game's entry in the Switch eShop. Once you're on the listing, scroll down a little, and you should see a listing for the game's expansion pass and the Japanese-voice pack. It's a free download that takes up 871 MB of space. Make sure you have at least a gigabyte or so open on your internal memory or SD Card before you download it.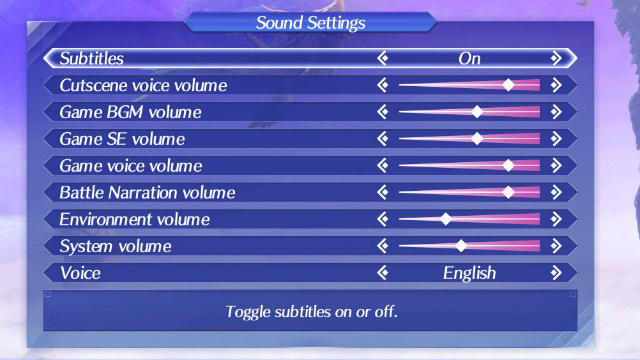 After the Japanese voice DLC has downloaded and installed, you can launch the game. If this is your first time playing, you can switch to Japanese audio by selecting "Options" on the main menu. If you've already started a playthrough of Xenoblade Chronicles 2, you'll need to go into your menu, then select "System," then
"Options." You'll see at the bottom that you now have the option to change the in-game voices to Japanese or English.
I think the Japanese voices fit the characters much better, and you can still leave subtitles on to understand what they're saying.
For more info on Xenoblade Chronicles 2 and other games, see our guide section.