The Tyrant, also called Mr. X by fans, will chase you at certain points in Resident Evil 2 remake. Mr. X can show up with little warning, and your first instinct will likely be to run and hide as quickly as possible. After a few minutes of cat and mouse, though, you're probably wondering when the Tyrant will stop chasing you or if you can even hide from him in Resident Evil 2.
There are ways to keep your distance from Mr. X while he's chasing you in RE2, though the game doesn't really give you any clues on how to do this. We'll show you how to hide from the Tyrant and at what point he stops chasing you each time.
Can I hide from the Tyrant (Mr. X) in Resident Evil 2 remake?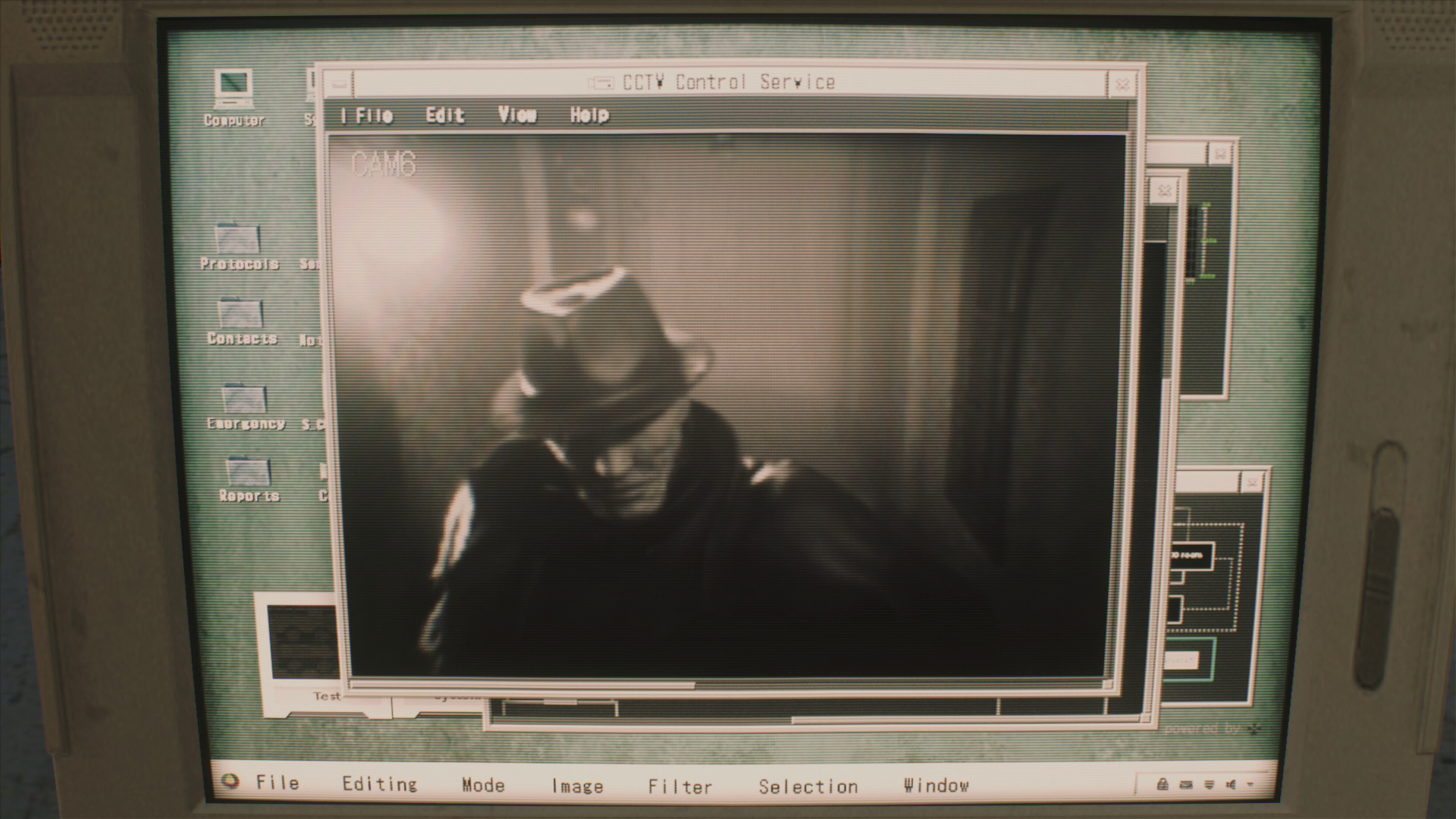 At certain points in each character's story, the Tyrant will begin chasing you. The first thing you need to keep in mind is that he can't be killed. You can knock him down with enough gunfire, but after a short time he'll stand back up and resume following you.
There is a way to slow his pursuit, however. If you run far enough outside of his visual range, he'll lose track of you and start searching for you. When he's in this mode, he'll gradually home in on your position, but you can slow his ability to do so.
When he's trying to track you down outside of visual range, Mr. X relies on his hearing. He'll eventually catch up to you if you stay in one spot regardless of what you do, but the more noise you make, the faster he'll be drawn to you. Things like gunshots, slamming open doors, running, and noise from other enemies all make noise that will help him home in on you.
So, you can't hide from the Tyrant, but you can slow him down by making as little noise as possible.
When does the Tyrant (Mr. X) stop chasing you in Resident Evil 2 remake?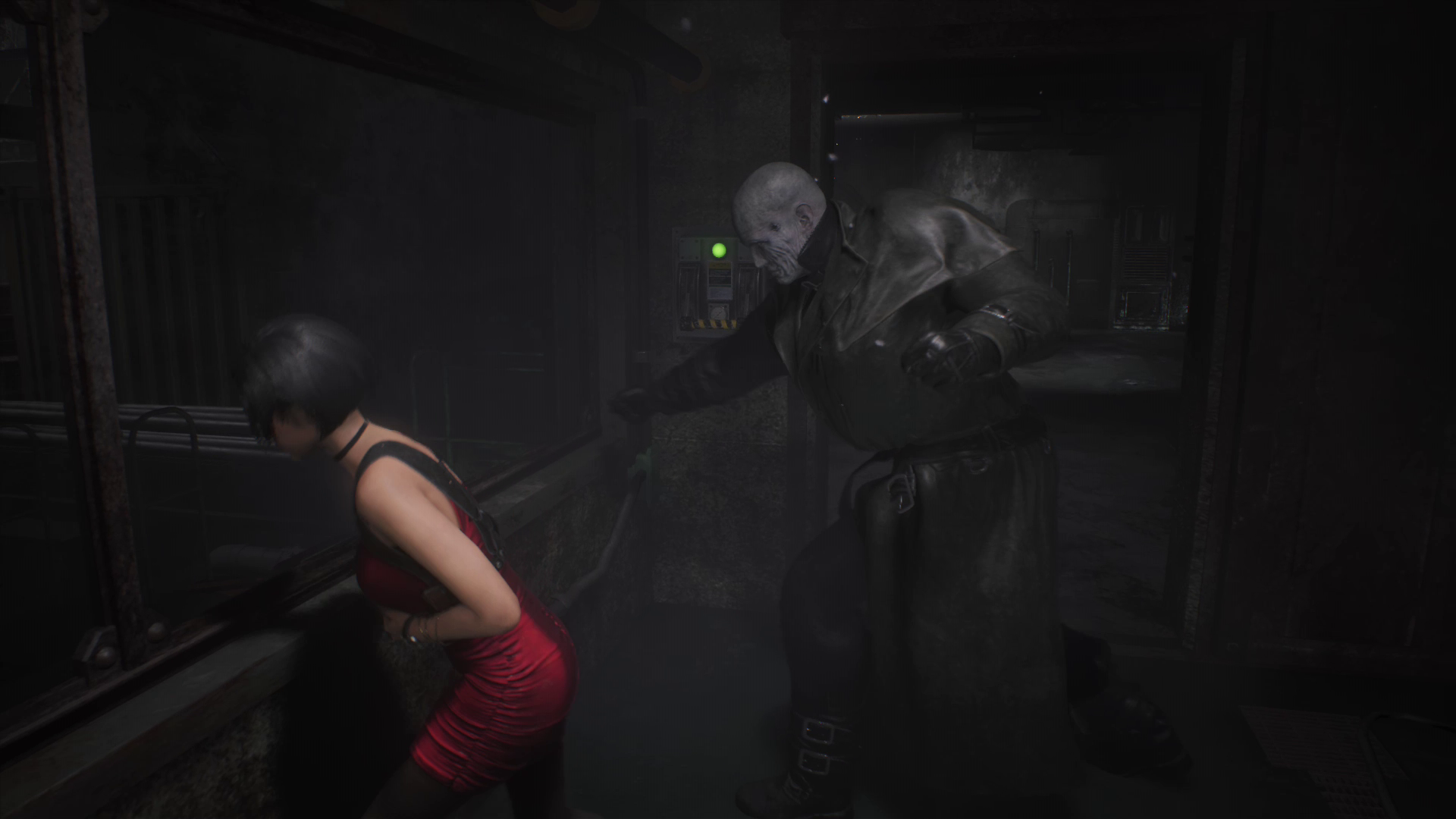 When you're running from Mr. X, it can seem like it takes forever for him to stop chasing you finally. However, if you know where you're going, you can keep the chases to a minimum.
There are some major spoilers below, so don't read on unless you want to know the exact triggers for the beginning and end of each Tyrant chase sequence.
Tyrant Chases:
Starts: (2nd Run Only) When you enter the STARS Office hallway.

Ends: When you take the elevator down to the Underground Facility.

Starts: When you approach the helicopter after dousing the flames.

Ends: When you return to the basement after collecting the Electric Part from the Clock Tower.

Starts: (Leon Only) When you pick up the Parking Pass from Ben's cell.

Ends: When you return to the Parking Garage.

Starts: (Leon Only) Right after you catch up to Annette the first time as Ada.

Ends: As soon as you disable the fan in the room where Annette was and jump through.

Starts: (Leon Only) When you collect the Level 3 pass after spraying the Herbicide in the lab.

Ends: When you return to the Main Shaft.

Starts: (Leon Only) As you're heading to the escape train.

Ends: Following a cutscene after you run from him for about two rooms.
As you can see, Leon by far has the most trouble with Mr. X. The Tyrant stays with him for most of the game, while G-Birkin mostly stalks Claire. No matter how stressed you get when Mr. X is chasing you, though, keep your eyes on the prize and he'll eventually give up.
Top 10 Most Gruesome Resident Evil Villains
Top 10 Most Gruesome Resident Evil Villains

Whether you're playing as Jill Valentine or the esteemed Leon S. Kennedy, the Resident Evil series always has unique foes to throw your way. Here is a quick summary of what you can expect as you work your way through the many mansions and labs of Umbrella Corps. (Some spoilers ahead!)

Alexia Ashford

A clone of a British noblewoman, Alexia injects herself with a strain of T-Virus while in cryosleep. The resulting monster is a blue-skinned boss that takes gunfire like a champ and spews fire. Only something as powerful as the Linear Launcher is able to take her down after a few mutations.

Dr. Salvador

Commonly referred to as the Chainsaw Man, the good doctor relentlessly chases Leon Kennedy through the streets of Spain in Resident Evil 4. Leon has to be quick on his feet and fast on the trigger to avoid decapitation. Just don't use a pistol, he can absorb those shots with ease.

Jack Krauser

Jack Krauser is an experienced military man who takes mercenary work on the side. This puts him into a partnership with Leon Kennedy as they take on the bioweapons in Resident Evil 4's Spain. Eventually, Jack succumbs to the virus, growing a nasty arm blade, and a violent temper.

Lisa Trevor

A mutated hunchback from the original Resident Evil, Lisa spent years undergoing Umbrella experiments. She drapes herself in the flesh of her victims, namely anyone unfortunate enough to be wandering the halls of the mansion. Distinctive features include uncanny eyeballs and a propensity for lunging at anything that moves.

Mimicry Marcus

A walking, grunting bomb of leeches, you don't want to get in close quarters with a Mimicry Marcus. Taking the form of James Marcus, it can stretch out its limbs for a whip attack or wrap them around you and start strangling. As it dies, it explodes into smaller enemies for you to take on.

Nemesis

There's a reason that Resident Evil 3 is subtitled Nemesis. This trenchcoat wearing creature hunts players all throughout the third entry in the series. Its unique visage and signature style made it popular. Nemesis eventually appeared with its rocket launcher as a playable character in the Marvel vs. Capcom series.

Neptune

Neptune may not be the biggest or the baddest Umbrella creation you'll face in RE, but he is a zombified shark. Any mad scientist creating abominations would at least consider creating shark monsters. So, of course, we have a whole breed of Neptunes swimming around. Watch out for the teeth.

Ramon Salazar

Ramon's distinctive look may cause some confusion. Despite his small stature and grey hair, he's just 20 years old at the time of Resident Evil 4. Setting off the events of the game by kidnapping the President's daughter, he's flanked at all times by a pair of imposing bodyguards.

Tyrant

The mass produced versions of the species of monster that also brought us Nemesis, these Tyrants served under Alfred Ashford during Code Veronica. While they're a little easier to take down, you'd probably rather be fighting run of the mill monsters. Thankfully, they haven't spread to the rest of the series. Yet.

William Birkin

A child prodigy and head researcher at Umbrella, William turns against his employer when he's looked over for a promotion. One game of plot later, he's a hulking monster with an eyeball shoulder pad and several forms to fight. Thus is the cycle of Resident Evil big bads.