New content has flooded into Battlefield 5 since its release last year, most recently with the high profile battle royale mode, Firestorm. However, recent leaks suggest that Battlefield 5 new vehicles are expected to release in the near future, as part of the Tides of War Chapter 5 update. Datamining of recently added game files highlights new tanks and planes, as well as a handful of naval vehicles, that have not yet been officially released. Read on for everything we know on the Battlefield 5 new vehicles.
Battlefield 5 New Vehicles | Tides of War Chapter 5 Tanks and Planes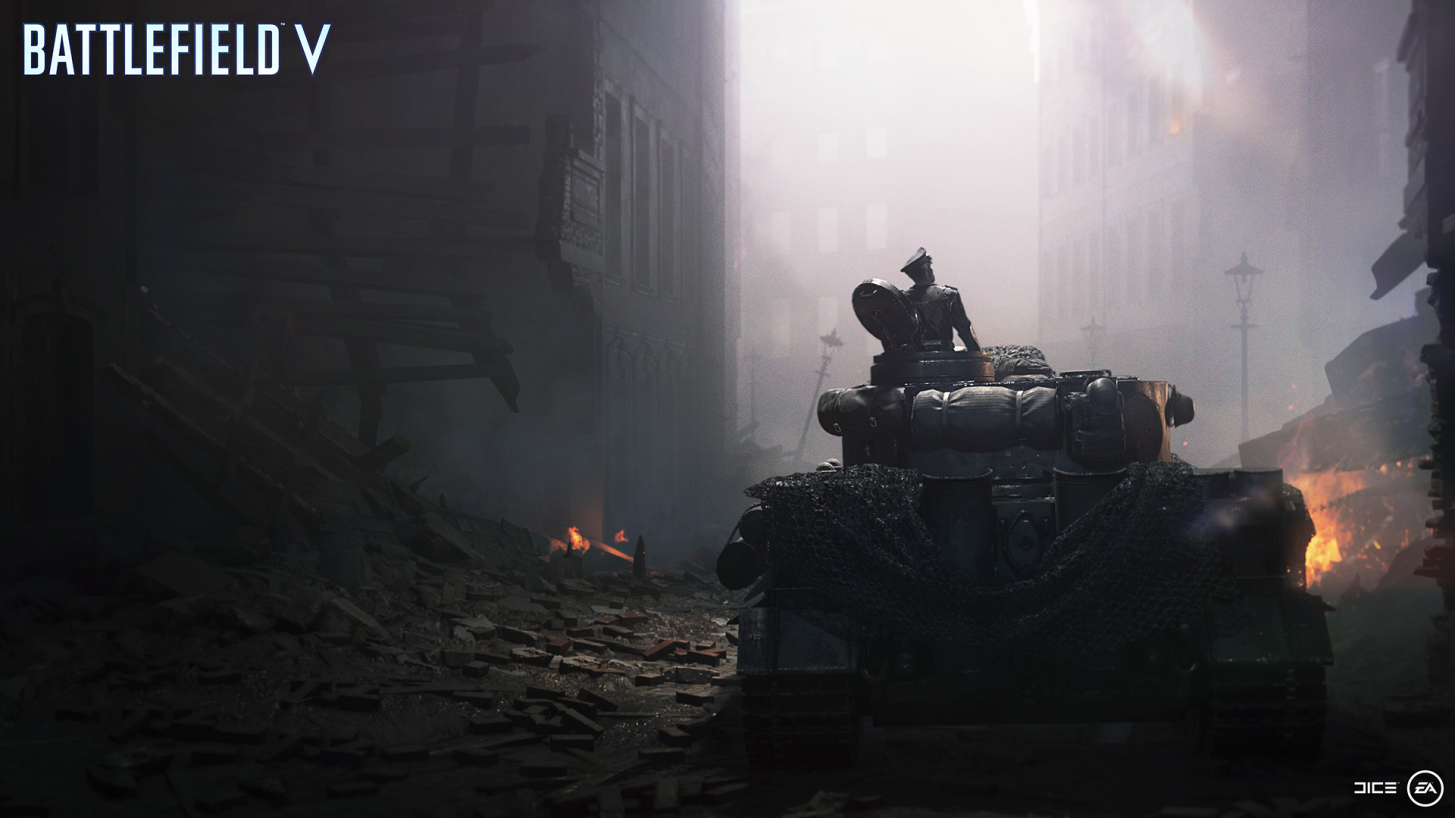 The evidence for new vehicles coming to Battlefield 5 comes from recent datamining by temporyal, who uncovered listings in the game files for each of these tanks, planes, and boats following the recent update. With 14 different vehicles supposedly in development for the game, there has been no word on an official release date, but this content is rumored to be part of the upcoming Tides of War Chapter 5 event. The vehicles listed in the leak include:
M4A3 Sherman (Tank)
Type 97 Chi-Ha (Tank)
Type 3 Chi-Nu (Tank)
Ford GPW (Car)
Kurogane Type 95 (Car)
Vought F4U Corsair (Plane)
Mitsubishi A6M Zero (Plane)
Type 2 Ka-Mi (Naval)
Landing Vehicle Tracked (Naval)
PT Boat (Naval)
LCVP (Naval)
Dinghy (Naval)
MTB T1 (Naval)
It's not yet clear if these new vehicles will be unlocked using the recently added premium currency, but EA has promised to regularly introduce new content in the game, so we can stay hopeful. Of course, there's no guarantee that we'll see this content in the coming weeks or months, as there's little indication of what stage of development these Battlefield 5 new vehicles are in. Likewise, given that there's still a handful of unreleased vehicles held in the game files from previous updates, these new vehicle listings might not be intended for a wider release.
Battlefield Franchise Tour
Battlefield 5 and the many Battlefields of EA's Battlefield

EA's Battlefield franchise has gone through many ups and downs. It's been a Call of Duty killer, a PC technical showpiece, and a linchpin in the way Electronic Arts makes games. As Battlefield expands into battle royale territory, let's look back at what came before.

Battlefield 1942

Releasing in September of 2002, 1942 introduced the world to the large scale multiplayer warfare the series is known for: control points, spend tickets on respawning, and outlast the opposing force. It's a classic mode and it has represented in every entry in the series since.

Battlefield Vietnam

Two years later, DICE brought the war to Vietnam as many World War 2 shooters were doing to try and shake things up. Featuring new weapons and maps and period-appropriate music on the car radio, this spin-off would establish a familiar cadence for the franchise of main games spawning off the wall experiences.

Battlefield 2

Sticking with World War 2, 2005's Battlefield 2 further refined the combat of 1942 while adding improved physics and dynamic lighting. An expandalone entry entitled Battlefield 2: Modern Combat soon followed, bringing the franchise to both the then-current year and then-current consoles for the first time.

Battlefield 2142

Warping 200 years in the future of the original game, Battlefield 2142 is the only entry in the series so far to feature mechs and fully armored body suits à la Halo. The unique Titan mode had players competing to take down a massively mechanized goliath before it overran their base.

Battlefield: Bad Company

The first entry in the series to not see a PC release, Bad Company is one of the best attempts at storytelling by the series to date. Gameplay in both single-player and multiplayer revolves around securing boxes of gold bars, and the game's destruction tech was second to none. Bad Company 2 followed the game up and put more focus on multiplayer.

Battlefield Heroes

While Bad Company hit consoles, Battlefield Heroes was the new PC game of choice. A free-to-play experience with cartoony graphics, this was a browser game and a very early example of how many shooters would operate in the years to come. Also, it looks a lot like Fortnite. Just saying.

Battlefield 3

Six years after the last numbered entry, Battlefield 3 reestablished itself in the shooter market with what some might still call the highpoint in the series. Bringing in the varied modes from Bad Company and the technical wizardry of the series' past, it had PC gamers scrambling to update their video cards in 2011.

Battlefield 4

Battlefield 4 brought the series onto the latest Frostbite engine. Still, coming just two years after Battlefield 3, many saw this as too much too soon. There were certainly updates over the last release, but Battlefield had never really been a yearly endeavor. EA got the memo, and future games went all over the map.

Battlefield Hardline

Hardline is probably the red-headed stepchild of all the Battlefield games. Its cops and robbers theming made some queasy and its highly touted campaign was poorly received. While it had some neat game mode ideas, its multiplayer stuck to the Battlefield 3 formula. At least the music was great.

Battlefield 1

Blasting back into the unmined territory of World War 1, Battlefield 1 really showed off what developers could do with a mature graphics engine. The game is gorgeous across the board whether you're riding on horseback or ducking inside a train car. It was a side story worth experiencing.

Battlefield 5

After all the twists and turns, Battlefield 5 returns home to the war that started it all. The game has a lot of baggage, mechanics, and modes grafted on by previous entries. However, underneath it all, it's still the same Battlefield experience.