Players have questions about The Division 2 raid matchmaking ahead of the Operation Dark Hours raid that is coming soon. If you're wondering whether you can matchmake with random players, you'll want to read our guide on who you can and can't squad up with in the Dark Hours eight-player raid. Find out everything about The Division 2 raid matchmaking below.
The Division 2 Raid Matchmaking | Can I team up with strangers?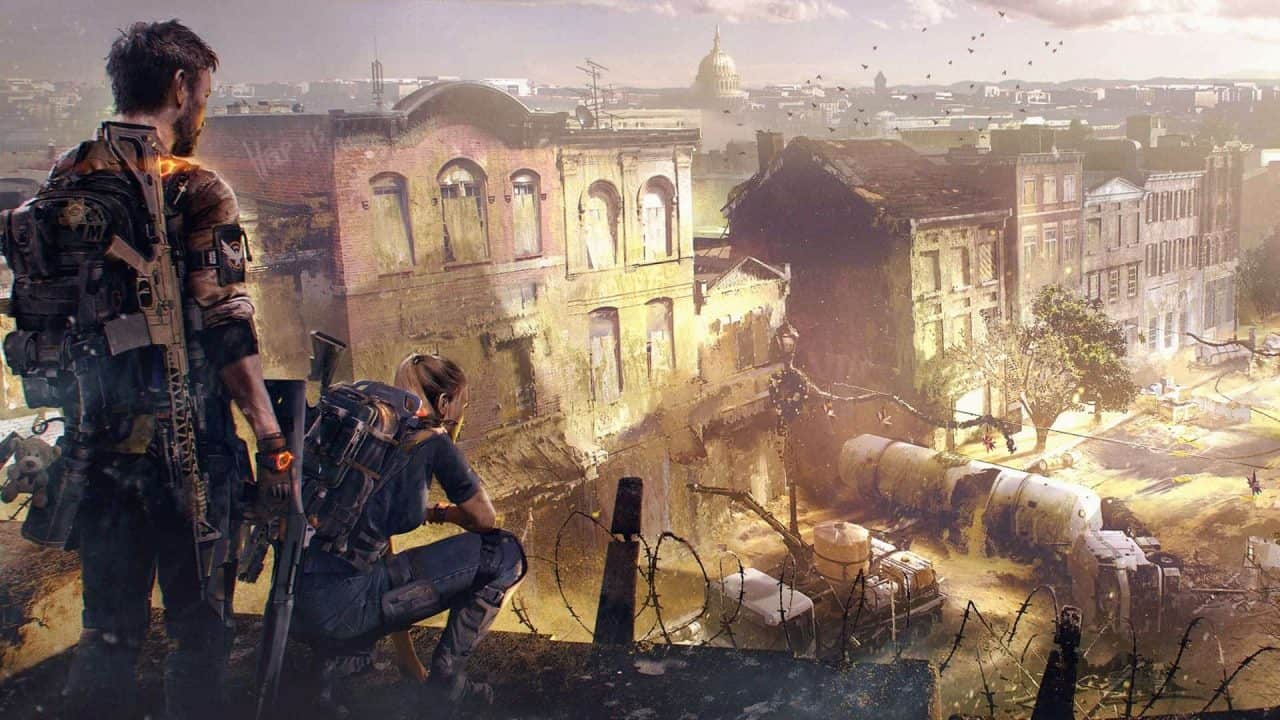 Nope, there is no The Division 2 raid matchmaking for the Dark Hours raid. We know this because Ubisoft Massive admitted as much during a brief Twitter exchange with a fan earlier this week.
Ubisoft marketing manager Alexandre Guenounou said that there won't be matchmaking of any kind. Instead, you'll have to team up with people on your friend's list, within your clan, or inviting other players in the game's social spaces before launching the raid.
As you can imagine, this has led to negative reactions from the game's fanbase. The Division 2's official Twitter account tweeted out an image, ahead of the game's release, that said matchmaking would be available "for every game activity and difficulty level."
Ubisoft Massive has since tried to quell fan ire by releasing a statement on the Ubisoft forums. Community developer Chris Gansler explained that, due to the raid's difficulty, squads need to be tight-knit. As such, he stated that "Our decision was to not include matchmaking, as the difficulty level is designed for coordinated groups and clans, that will prepare, plan and execute their strategies."
Interestingly, though, that could all change in the future, as Gansler states: "We hear your feedback, we read all your comments, and we'll keep discussing it internally and with you. To be clear: We don't have a simple switch to turn on matchmaking for 8 random players. We still think that might not be the best solution in the end." Effectively: watch this space.
The Division 2 Raid Matchmaking | Squad size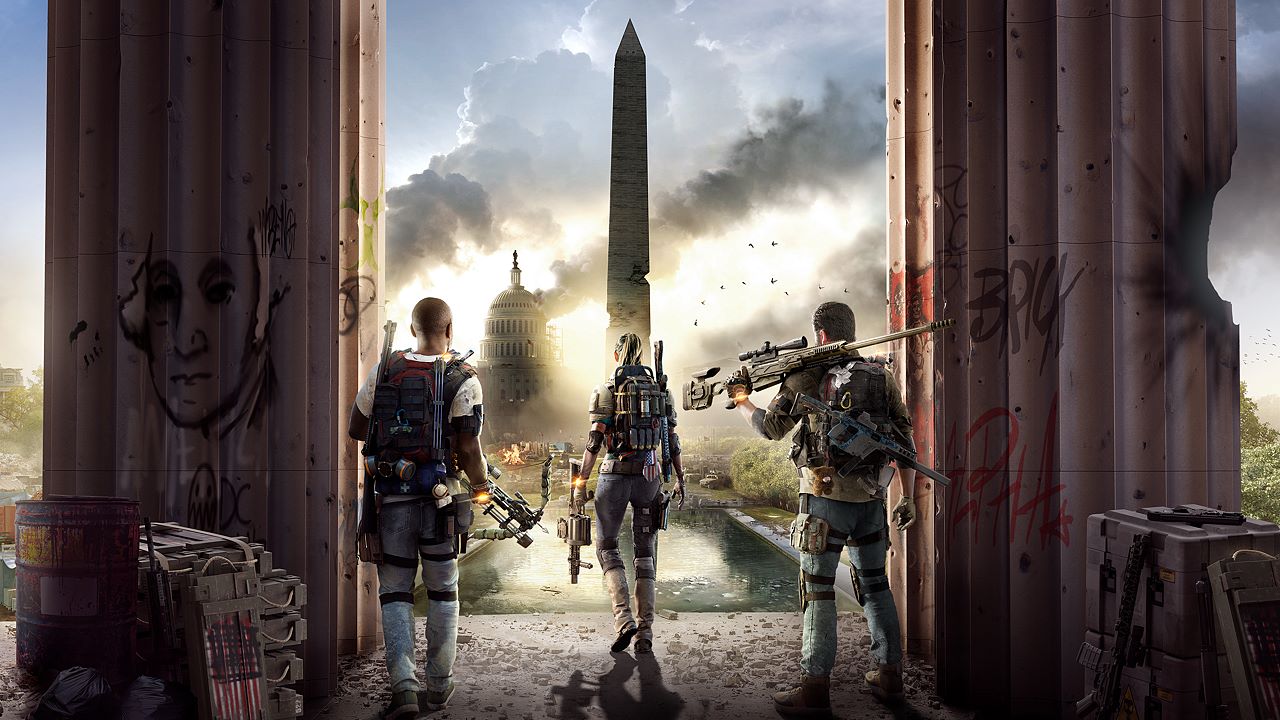 If you haven't been put off by The Division 2 raid matchmaking furor, then you'll likely want to know what squad size you'll need to complete it.
You'll need eight players to take part in, and try to complete, the Operation Dark Hours raid. Again, it'll have to be a pre-made team consisting of you and people you've played with numerous times before. There's no chance that matchmaking will be patched in for this.
Tom Clancy Franchise Tour
The Division 2 and the best and worst Tom Clancy franchises

Due to a set of circumstances only possible in our industry, the Tom Clancy name has been all over gaming. It's the first name in tactical shooters and one of Ubisoft's most valuable franchises. However, it's not all sunshine and roses. Here is the history of The Clance in video game form.

The Hunt for Red October

In the late '80s, one of the prominent genres on home PCs were tense strategy games. Since graphics hadn't evolved as of yet, games, where you played in the theater of the mind, dominated the landscape. What better subject than the tense thrillers of Tom Clancy for these types of experiences?

The Sum of All Fears

In 1996, Tom Clancy co-founded Red Storm Entertainment after seeing these early successes. Ubisoft subsequently purchased the studio in 2000 after establishing a working relationship with them. Ubisoft then purchased the Tom Clancy name outright for use in video games in 2006. By then, games tying into Clancy's movie successes just weren't enough.

Rainbow Six

Originally based on one of Clancy's novels, the Rainbow Six series encompasses 17 distinct releases across multiple platforms. Each game features tactical first-person shooting and aspires to be a military simulation. This style peaked with a pair of Vegas titles released on Xbox 360.

Rainbow Six Siege

After spending several years developing a follow-up to Vegas entittled Patriots, Ubisoft went a different way. Rainbow Six Siege is a multiplayer-focused endeavor with Overwatch-style heroes as its operatives. Although it started off on the wrong foot, constant improvements have made it one of the most popular shooters going.

Ghost Recon

The second set of Clancy tactical shooters, Ghost Recon differentiates itself with its third-person gameplay and its large outdoor environments. There have been fourteen Ghost Recon releases, ranging from the modern day to the near future. Most recently, Ghost Recon took a turn into the open world with Wildlands.

Ghost Recon Advanced Warfighter

A subsection of Ghost Recon, "GRAW" was one of the standout games around the Xbox 360 launch. Combining the tactics the series is known for with then-futuristic technology made for a great combination. Ubisoft would revisit the idea with a direct sequel and Future Soldier in 2012.

Splinter Cell

Splinter Cell's Sam Fisher might have been in the running as an Xbox mascot back in the good old days. A stealth action series to rival Metal Gear, Sam's adventures are classics, particularly the original trilogy. The latest in the series was Blacklist in 2013, although there have been hints that Sam might drop in again any day now.

EndWar

Taking Tom Clancy back to full on tactics, 2008's EndWar promoted itself on its voice-operated commands. You could control the entire game with a headset, although some reviewers found that to be difficult to achieve. A sequel started development but never saw the light of day. There was a free-to-play follow-up planned but it was canceled.

H.A.W.X.

An arcade flying game taking place in the timeline of Advanced Warfighter, H.A.W.X. is a weird fit in the Tom Clancy timeline. Two games were released in 2009 and 2010, both receiving mixed to positive reviews. A seeming stopgap in the industry while Ace Combat slumbered, this is one name we probably won't be seeing again.

The Division

The latest Tom Clancy joint, The Division takes the gameplay structure of Destiny and brings it down to Earth. Literally. This loot shooter doesn't quite have the tactical gameplay of past titles bearing Mr. Clancy's name, but it does have the squad controls and the storyline that attempts to match his most engaging works of fiction. Well, it doesn't have great storytelling techniques but at least it has the look and feel of a Clancy game.