If you're one of the many people who want to know where to find the Rage 2 flashlight, we've come to help. If you want to learn if there's a torch in the game, or how to up the brightness levels in dark areas, you'll want to read our guide. Check out our Rage 2 flashlight guide for more.
Rage 2 Flashlight | Where do I find the torch?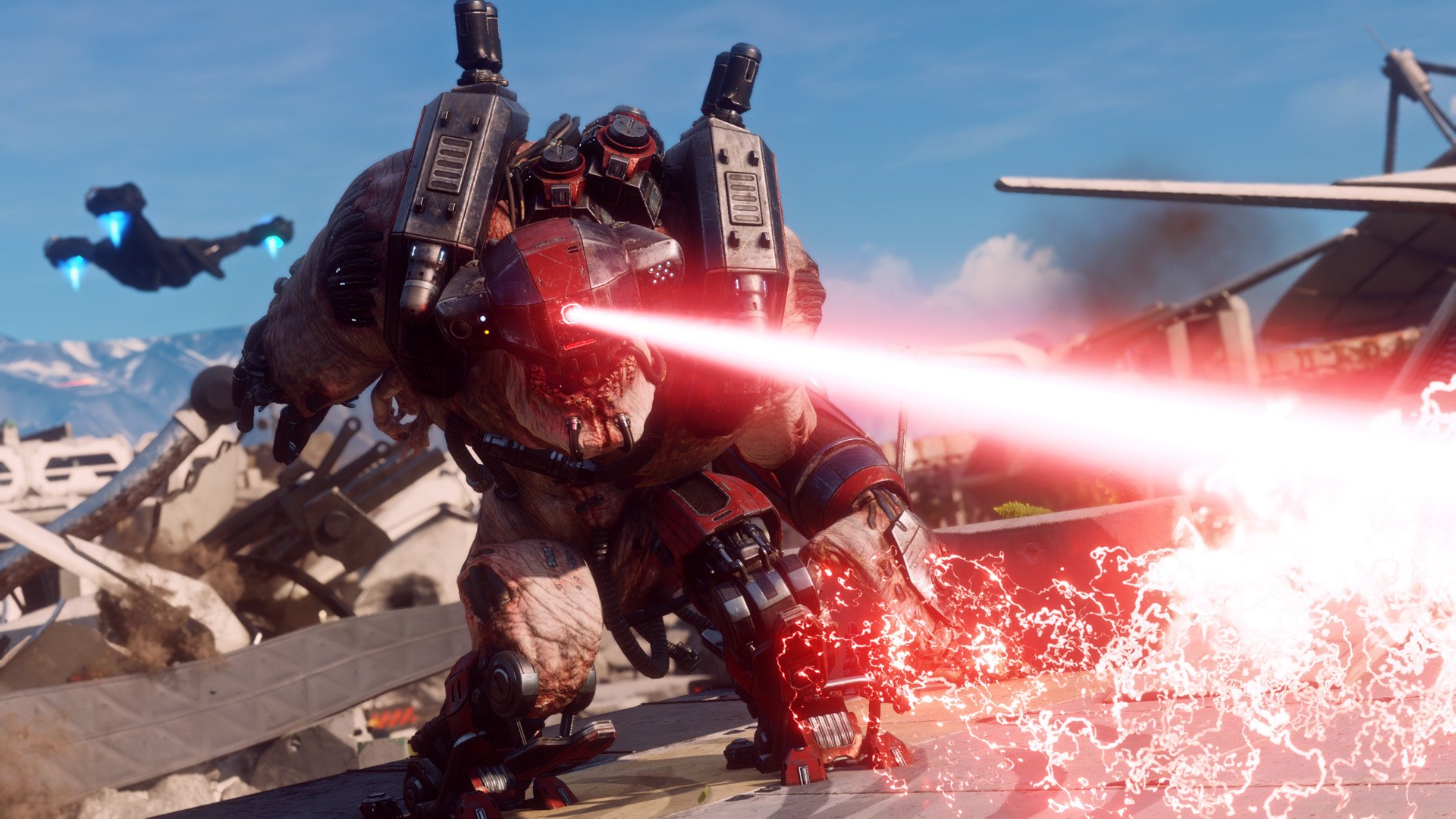 Players have been left flummoxed over how to find the Rage 2 flashlight in Bethesda's new game. Well, be confused no more. There officially isn't a torch in the game. At all.
Threads have been popping up all over various internet forums, as well as on Reddit, as players look to find a way to increase the light in dark areas of the game. The sewers section, in particular, is causing players to squint as they can't see anything in the dimly lit area.
The lack of a flashlight in Rage 2 has left quite a few people miffed too. Some claim it's a massive oversight on Bethesda's, id Software's, and Avalanche Studios' part not to include one. There must be a way to increase the brightness levels to be able to see better then.
Rage 2 Flashlight | Brightness controls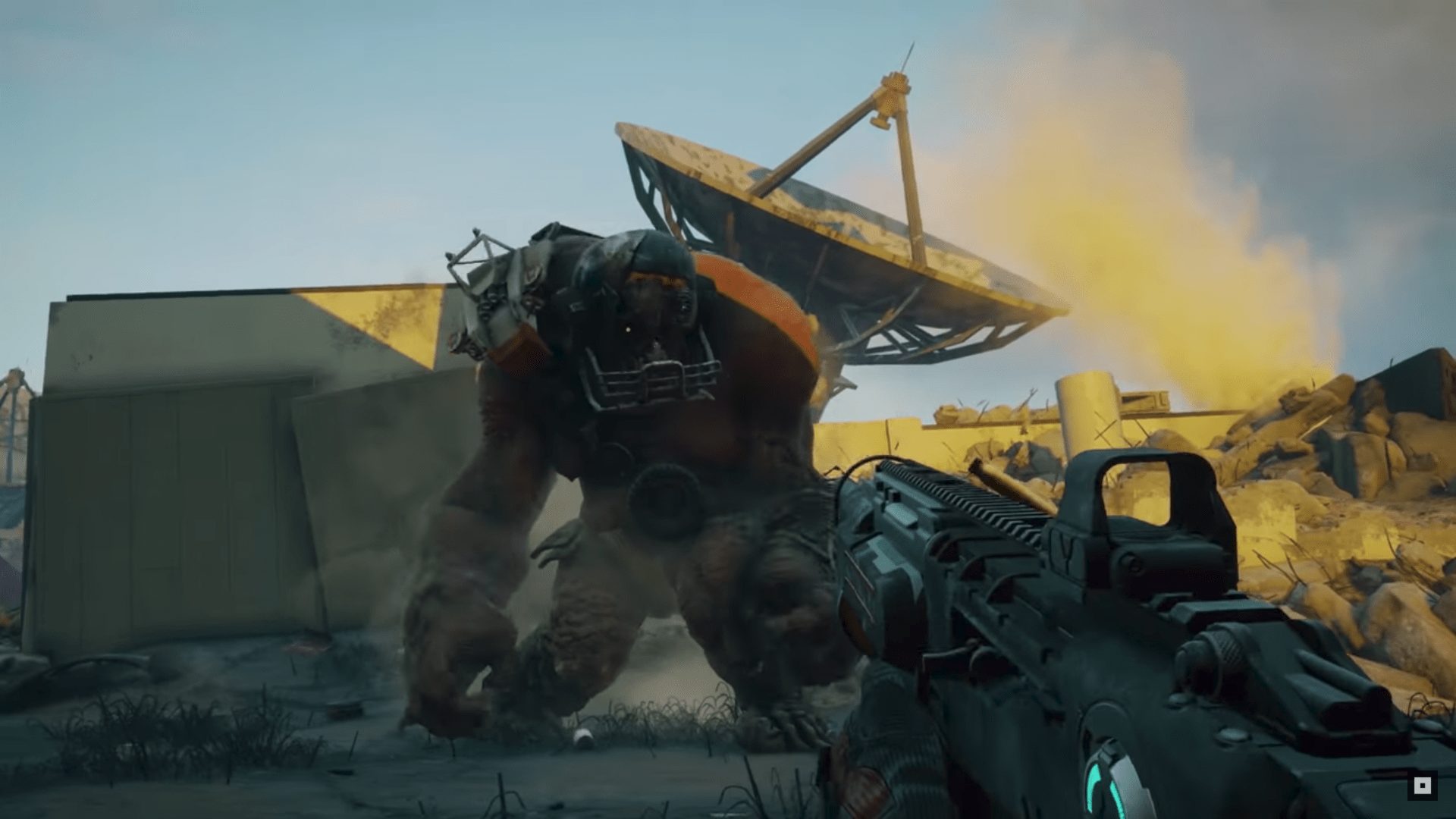 If there isn't a Rage 2 flashlight, upping the brightness levels in your settings will solve this issue, right? Wrong. There's no option to increase how light your monitor or TV screen is via the game as, well, there aren't any brightness controls in the settings menu.
The only way around this problem is to up the brightness level on the screen that you're looking at. It's annoying that Rage 2 doesn't have its own option for this but, if you can't see properly, it's your best bet. Hopefully increasing the brightness level on your TV or PC monitor will help you as there's never going to be a fix to resolve this.
RAGE 2 Arsenal
Rage 2 Arsenal | The Big Guns of iD's Latest Shooter

When you think of iD games, you think of big, meaty guns. Rage 2 certainly delivers with firearms that can rip and tear through all the goons the wasteland has to offer. Check out every firearm you can rip out of an ARK in the Rage 2 Arsenal.

Charged Plasma Cannon

One of the heavier options in the Rage 2 arsenal, the Charged Plasma Cannon spits hot balls of fire at a quick pace. It also overheats quickly, which is mitigated by its alternate fire mode that opens up its vents for cooling. In Overdrive, the engine runs without heating, allowing you to mow down everyone.

Combat Shotgun

The staple of an iD shooter, the Combat Shotgun can blast apart most enemies in one or two shots. With upgrades, it can maim at a good range and even reloads with a single motion. Its alt-fire sends enemy bodies flying, perfect for those explosive chaps I keep seeing.

Firestorm Revolver

Slip on your glove, it's time to snap your fingers. The Firestorm Revolver launches bullets that lodge into your opponents. With a hit of the alt-fire button, you make them explode into a fiery blaze, burning all in your path. In Overdrive, you don't even need to snap, as the gun just shoots fireballs directly forward.

Grav-Dart Launcher

Not so much a gun as a tool for chaos, the Grav-Dart Launcher fires darts that stick into enemies and make them mad. One press of the alt-fire button and said enemies are flying skyward, but just temporarily. If you don't send them hurtling into a canyon, you'll be glad to know that the sandy pavement will catch their fall. Hard.

Hyper Cannon

This well-guarded railgun packs a serious punch, as it's able to shoot a hole through just about anything in the wasteland. If you give it a charge, the blast becomes even more devastating, and that's not even mentioning its overdrive. You'll have to fight to earn it, but boy is it worth it.

Ranger Assault Rifle

One of your starting weapons in Rage 2, the Ranger Assault Rifle proves that mutants and goons alike are susceptible to accurate headshots. Overdrive really lays down the fire, with bullets that tear apart enemies in devastating fashion. You may not use it as much later in your adventure, but it's always good to have a backup.

Smart Rocket Launcher

What's better than a rocket launcher? A rocket launcher that homes in on enemies. Also, a rocket launcher that exists in a world populated with plenty of explosive barrels. Rage 2's Smart Rocket Launcher fits both these criteria, so you'll have a BLAST with it once you recover it.

Wingstick

The signature weapon of the Rage franchise isn't a pistol or a shotgun, it's a razor-sharp boomerang. For smaller opponents, a single through will mean a quick beheading and an easy kill. For tougher foes, the cuts may be just enough of a distraction to let you get close enough for a shotgun wedding. So to speak.

Settler Pistol

The pistol from the original Rage isn't in Rage 2 by default, but anyone who pre-ordered the game already has access to this fancy magnum. It doesn't do anything that special, as Rage was a much more calm game. Still, it's good to have a firearm that just packs a punch out on the trail.

BFG 9000

Purchasers of Rage 2's Deluxe Edition will find this iD classic falling from the sky early on in their adventures. It does everything you want it to, disintegrating a screen full of energy with a single pull of the trigger. Just don't forget to save up to buy more of its rare ammunition.