While engaging in 150-player battle royale matches in CoD: Warzone, speed is often paramount. You'll need it to escape enemies when your health, armor, and/or loadout aren't looking too good, and you'll also need it to stay well within the safe zone to avoid finding yourself trapped in a deadly cloud of gas. With quickness being so vital, can you put your gun away in Call of Duty: Warzone?
In this guide, we'll cover whether or not it's possible to boost your Modern Warfare Warzone movement speed by holstering your gun.
Can you put your gun away in Call of Duty: Warzone?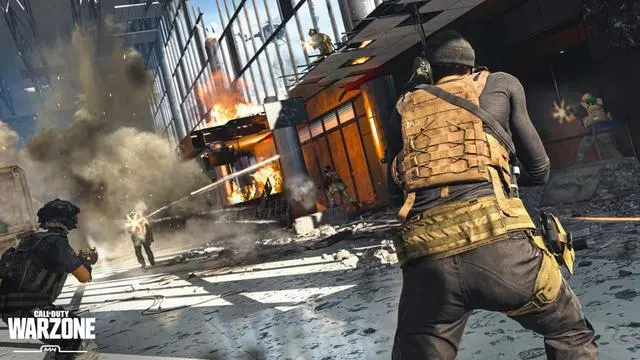 Unfortunately, it isn't currently possible to put your gun away in order to increase character movement speed in Call of Duty: Warzone. It's possible that Activision and Infinity Ward could choose to add this functionality in the future, should there be high enough demand, but it isn't likely to be a priority item.
ALSO: How to complete 'Ping Danger in the World' Call of Duty: Warzone challenge
While you aren't able to holster your gun, there are steps that can be taken in order to increase your in-game Call of Duty: Modern Warfare (2019) movement speed when playing Warzone mode. Perhaps most obviously, if you maintain a light sidearm in your secondary weapon slot throughout the course of a match — tempting as it may be to opt for something with more stopping power — then you'll be able to move more quickly by equipping it before sprinting.
If you still find things a little sluggish with a pistol in-hand, it's possible to gain a further speed increase in CoD: Warzone by creating a custom loadout featuring a Combat Knife. You'll run fastest with this blade equipped, so be sure to check out our in-depth guide on how to run faster for more details on that.