In the Resident Evil 3 remake, guns are your best friends. There's no reasoning with zombies, and certainly no mercy to be found from Nemesis, so the only remaining option is copious amounts of firepower. Thankfully, there are a hell of a lot of weapons to wield in the RE3 remake. Some are unlocked through playing as Jill and Carlos, while others need to be unlocked through the post-game Shop. Read on for our Resident Evil 3 remake weapon list, which details all guns in the RE3 remake.
All Resident Evil 3 remake weapons list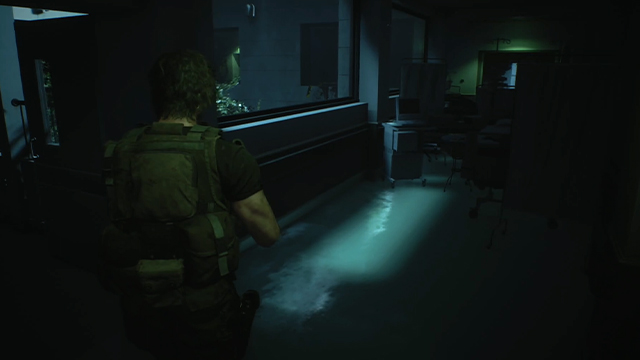 In-Game
All Jill Weapons
G19
G18 (Burst)
Shotgun
Grenade Launcher
Magnum
Assault Rifle (Assisted Difficulty)
Hand Grenade
Flash Grenade
Knife
All Carlos Weapons
G18 (Single-Shot)
Assault Rifle
Hand Grenade
Flash Grenade
Knife
All Shop Weapons
Samurai Edge
MUP (Infinite)
Assault Rifle (Infinite)
Rocket Launcher (Infinite)
HOT DOGGER
RAI-DEN
ALSO: Resident Evil 3 Remake Review | Seeing S.T.A.R.S.
Jill"s weapons can be found while playing as her, and wielded only by her, while Carlos's weapons can be found while playing as him, and only used by him. However, Jill can use an Assault Rifle if the player selects the Assisted difficulty option. This is a major upgrade over her standard G19 pistol, especially at the start of the game when dealing with multiple zombies in tight corridors and alleyways.
The Shop weapons can be accessed after completing the game once. These guns and knife alternatives are more exotic than the weapons found in-game. The Samurai Edge pistol is Jill's signature pistol, with some unique cosmetic traits. The HOT DOGGER, on the other hand, is a blade capable of setting enemies on fire!
More Resident Evil 3 Remake Guides
Check out our list of Resident Evil 3 remake guides below: