Are you looking for an Animal Crossing face mask? Whether you're looking for the mask item in Animal Crossing: New Horizons or you'd like to buy a real-world mask to show off your love for the game, we've got you covered!
How to get an  Animal Crossing face mask in the game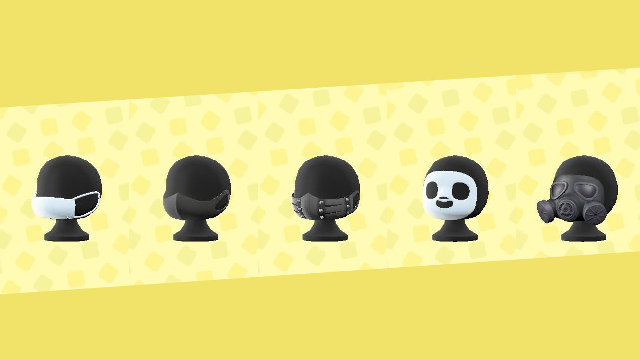 If you want to get an Animal Crossing face mask in-game item, you're spoiled for choice. There are a ton of possibilities that you can get!
What are the face masks in Animal Crossing: New Horizons?
Doctor's Mask — The standard kind of mask many of us are wearing today, only available in white.
Privacy Mask – A kind of ninja mask that's always in black.
Pleather Mask – Unleash your inner punk rocker with this spikey mask!
There are, of course, several other options. There's the Facial Mask which is less about protecting yourself from harmful particles and viruses; rather, this particular mask is all about making your skin look nice. If you'd really like to be serious about protection, though, then your own real choice is the Gas Mask.
If you want to get any of these five items (or most of the other masks in the game), there's good news and bad news. The bad news is that you can only buy them from Able Sisters (or rarely, via the Nook Shopping daily specials). The good news, however, is that they're all super-cheap and not too hard to get.
As with most items in the game, you can also try to trade with one of your friends or on a trading site — one or more people will surely have a spare mask to sell!
How to get an Animal Crossing face mask in real life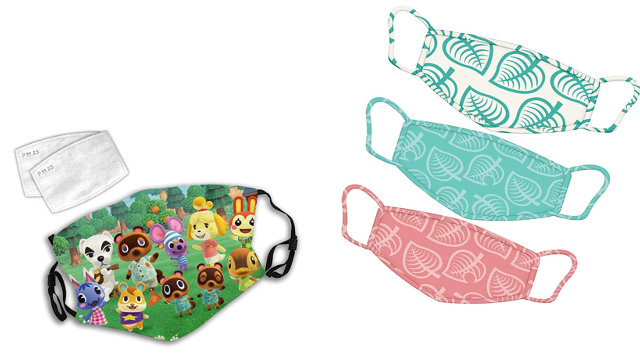 Getting a good mask is easy enough in-game, but getting a stylish Animal Crossing mask for the real world is a little more challenging.
Where can you buy an Animal Crossing mask?
There are, however, some caveats we should mention. The Coslive leaf-style masks are just cosmetic masks; they don't offer any kind of protection for particles. That means that you would have to wear another mask underneath it if you truly wanted to protect yourself. As for the OLDOAS mask, this model does contain filter inserts that can be put into the mask, making it a slightly better prospect if you're buying one of these to protect yourself.