So you've spotted a Fall Guys player who is a little too good at the game, right? And now you're wondering whether are there Fall Guys cheats and hacks? While this game isn't to be taken too seriously, there are still some people out there who will be looking for the easiest possible way to win, which can ultimately spoil the experience for the rest of the playerbase. Here's what you need to know about Fall Guys cheats and hacks.
Are there Fall Guys cheats and hacks?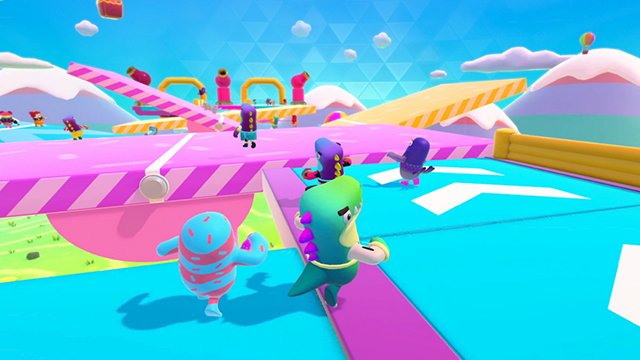 Unfortunately, yes, there are Fall Guys cheats and hacks that some players are using to get an unfair advantage in games.
I personally saw it in a match on PC during the final race for the Crown. As soon as the whistle went, one player sprinted forward at a ridiculous speed. This player claimed the Crown in record time, easily beating the rest of us.
While Fall Guys is a casual game, it's obviously still not great to have players running these kinds of hacks and cheats.
Due to the platform differences, it's more likely that you'll run into hackers on PC than on PS4. Therefore, if you're wondering which platform is the best for keeping cheaters out of your matches, you'd want to go with PS4.
At the time of writing, developer Mediatonic hasn't yet acknowledged the presence of hackers, nor any planned fixes for the cheats being used.
Mediatonic is likely too busy handling server issues caused by the huge demand for the game. If you're experiencing the "Matchmaking Down for Maintenance" message, make sure you check out our guide for the full explanation.
If you're interested in hearing Game Revolution's thoughts on Fall Guys, make sure you check out our review for the full rundown.
Here's hoping the Fall Guys cheats and hacks soon become a thing of the past!