Is there a Wasteland 3 PvP mode? With tactics playing such a big role in the Wasteland series, being able to put your strategies against real players would be the ultimate test. Is it possible to do so, though? Keep scrolling for all the information on Wasteland 3 competitive multiplayer support.
Wasteland 3 PvP | Is there competitive multiplayer?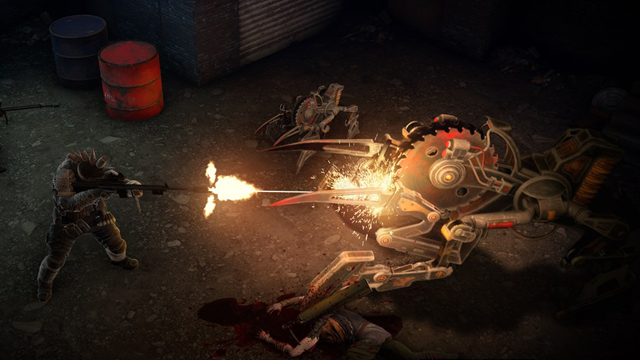 Unfortunately, there is no Wasteland 3 PvP. InXile Entertainment's latest RPG does not feature a competitive multiplayer mode, either online or local.
Wasteland 3 marks the series debut of cooperative play, though it hasn't adapted to the competitive side of things yet. The confirmation comes from a recent look at the game's co-op features via Xbox Wire; while touting the benefits of playing cooperatively, it was noted that Wasteland 3 is "not a PvP game."
That same article does reveal that you can be a touch antagonistic and "mess with your friend" during a co-op session, however. The example given is spreading rumors about them, which presumably will change NPC dialogue and potentially even their character's standing. The Wasteland 3 co-op trailer also hints that co-op partners can "work without you" and "change your world."
It doesn't quite add up to a Wasteland 3 PvP experience, but troublemakers should be kept busy in an entertaining fashion. Just try not to destroy a friend's save file when they've spent tens of hours with the game…
Does Wasteland 3 have PvP?
No, there isn't a Wasteland 3 PvP mode.
Although there's no competitive multiplayer, you can "mess with your friend" in co-op.
While you can't outright fight them, you can be antagonistic and work against them to an extent.
For more on Wasteland 3, check out our review of the game that's "what Fallout should be."
If you're looking to finally pick Wasteland 3 up following its delayed launch, unless you're on PS4, the best way to do so is with an Xbox Game Pass subscription for Xbox One or PC.