Where can you get a New World beta key? Head below to find out how to play the New World beta, which starts today, July 20, on PC. Especially, how to get a New World closed beta key and where and how to claim it. Furthermore, since Amazon is encouraging streaming, there were also some notable New World Twitch drops available — here's how to get those and where to claim Twitch drops from inside New World's menu.
How to get New World beta key access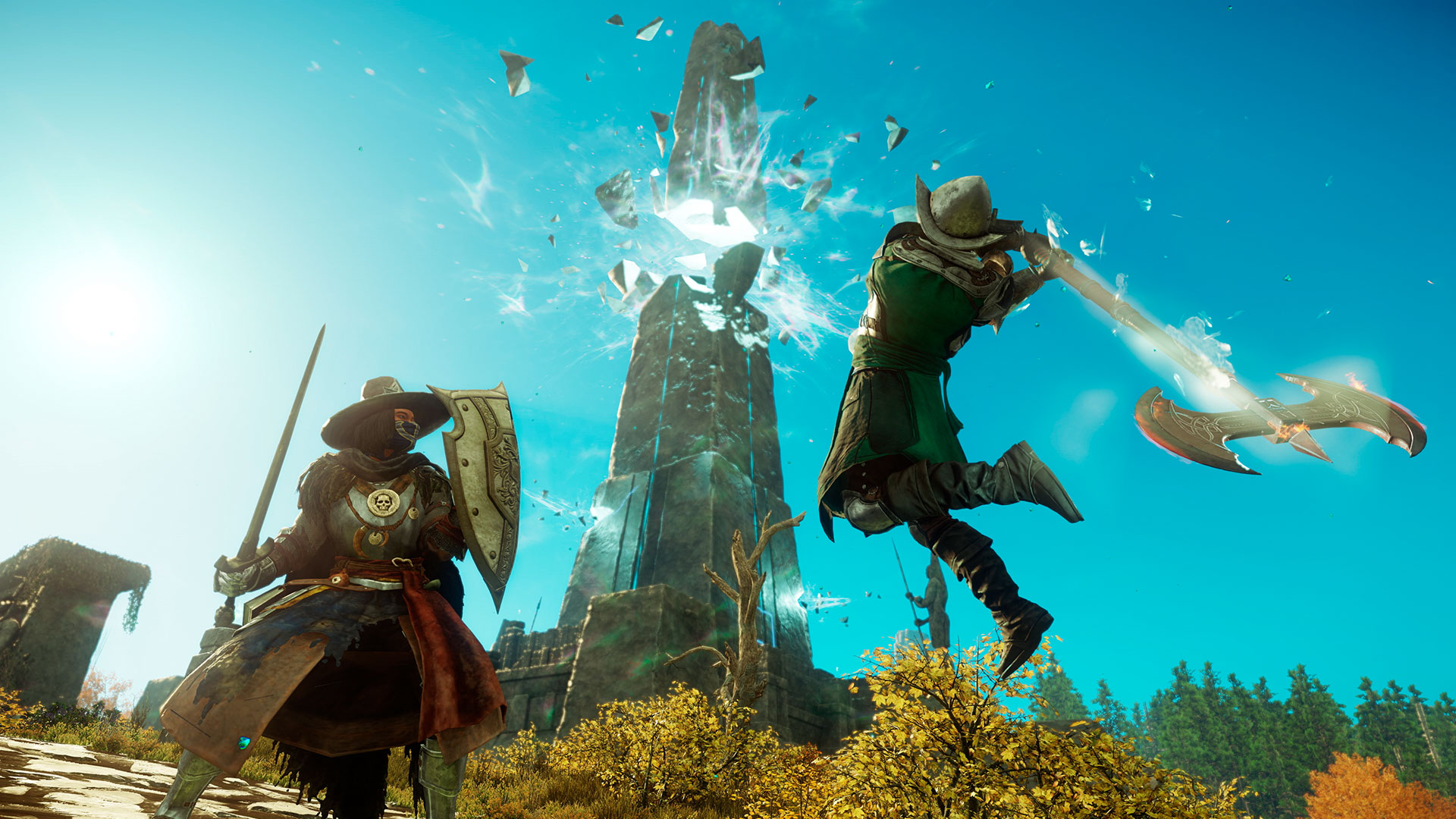 Anyone interested in playing the New World beta can get a beta key in one of three ways:
Head to the New World 'Become a Tester' sign-up page, login with an Amazon account, and register on the page. Amazon will send an email out confirming placement in the queue. This way is not guaranteed for the closed beta starting today, it's more likely to snag an open beta key for New World for later.
Pre-order New World on Steam or Amazon. If on Steam, 'New World Closed Beta' should automatically appear in the Steam library. If pre-ordered on Amazon, the key should be received in an email.
Join the New World Content Creator program if a Twitch streamer or otherwise a content creator interested in inspiring the New World community.
How to claim New World Twitch Drops
New World Twitch Drops won't give a beta key, but they will give players access to some exclusive loot items. To claim them:
Login to Twitch with status 'Online' and head to New World streams with Twitch Drops enabled, such as the official developer stream today.
Once the tasks are complete and a drop is received, head to the Twitch Drops Inventory and claim.
Head into the beta and click the 'Connect Twitch Account' button in the top right corner of the menu. Login with the same Twitch account with the Drop when prompted. Now those Drop items should appear in the player's in-game inventory.