Some fans fear that Steam Deck won't be successful due to a lack of game compatibility. After all, only three of the ten most popular games on Steam work without significant issues via Proton. Even some major publications are touting that this might be a huge problem. Well, it's not, because many of these games are likely to get a large boost in compatibility with just one fix.
What's the issue with Steam Deck compatibility?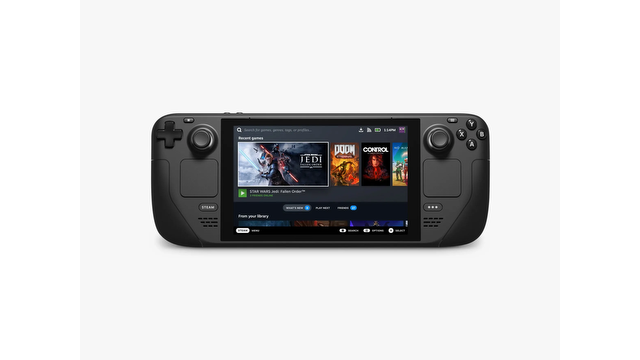 Proton, Valve's Linux compatibility layer, makes many Windows games playable on Linux that otherwise wouldn't be available. Proton automatically configures tools like Wine and DXVK and tweaks the settings to allow users to play games with close to native performance and functionality (ideally).
While there are official "whitelisted" titles on Steam that Valve verifies to work, but many non-whitelisted games play just fine. The ones that don't typically use APIs that aren't available on Linux or that use third-party programs that don't have a Linux version.
Let's take a look at the top ten games on Steam:
Apex Legends
Ark: Survival Evolved
Counter-Strike
Dead by Daylight
Dota 2
Football Manager 2021
Grand Theft Auto V
PlayerUnknown's Battlegrounds
Rust
Team Fortress 2
One has a native port:
Three of these work through Proton perfectly:
Counter-Strike
Dota 2
Team Fortress 2
Two are playable with issues:
Football Manager 2021
Grand Theft Auto V
And the remaining four have significant issues or don't launch at all:
Apex Legends
Dead by Daylight
PlayerUnknown's Battlegrounds
Rust
Those last four are major titles, but the reason they don't work isn't because of the games themselves; it's because of the third-party programs they rely upon. All four have either an external client or anti-cheat software that isn't compatible with Proton. So, if the devs fixed those programs, these games would likely at least partially work.
Luckily, Valve is working with anti-cheat providers to make their solutions compatible with Proton. So, think of all the titles that use Easy Anti Cheat, Battleye, and the like that'll likely become available to play using Proton when these issues are solved.