The Back 4 Blood open beta is in full swing, but not everyone is able to jump into the action. That's because some users are repeatedly being disconnected from servers. This error usually appears alongside a message saying that your connection to online services was lost or has timed out. What causes the game to disconnect, and how can you get back in? Read on to learn more.
How to fix Back 4 Blood disconnected from server error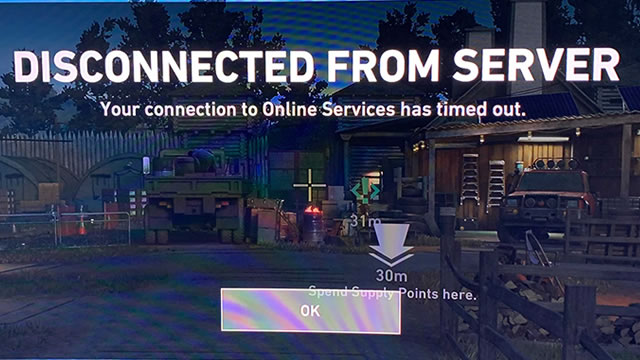 The disconnected from server error in Back 4 Blood is caused by server instability. It affects different players at different times, seemingly at random. Fortunately, the point of the game's open beta is to squash bugs that randomly disconnect players from servers.
Unfortunately, this bug doesn't seem to have any definitive cause. Loads of reports across the Back 4 Blood subreddit seem to indicate that the error appears without any rhyme or reason. The only constant in each case is that the server connection was interrupted. Several different solutions have been suggested as a workaround, but none of them seem to work for everyone.
If you're reading this guide, chances are good that you've ruled out local network issues. It is possible to be disconnected from Back 4 Blood servers based on your own internet connection, after all. Still, by and large, this error is based on the server-side connection: The electronic route your machine takes to reach the game's servers.
It may be disappointing to hear, but there's no firm fix to this problem. Then again, there shouldn't be just yet: The open beta exists specifically to stress test the game's servers and make sure multiplayer works without problems. This is one such problem, and it's one the developers will have to sort out for themselves, just like the bug that prevents you from moving.
Practically speaking, you can fix the disconnected from server error by simply trying to reconnect. Back 4 Blood's open beta will have some bugs, and this appears to be one of them. On the bright side, the problem is server-side, and you're not the only one affected. Be patient and keep trying; otherwise, you may want to report the problem straight to the developers.