Many players attempting to download and install Blizzard's latest game have experienced a Diablo Immortal error with a message stating "Your device isn't compatible with this version." The good news is that this error likely isn't caused by anything wrong with your phone and Blizzard is working on fixing this as fast as possible. The bad news is that there's not too much you can do on your end until the support team introduces a patch.
How to fix "Your device isn't compatible with this version" error for Diablo Immortal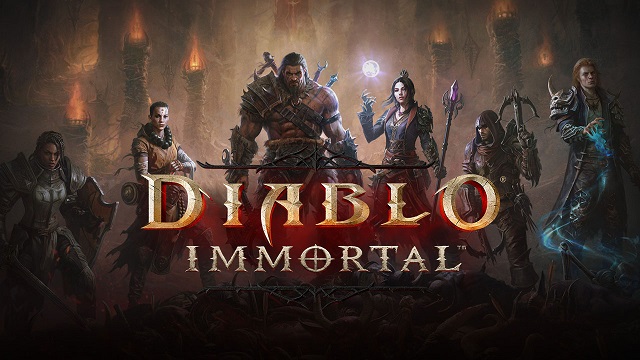 Until Blizzard repairs this, the only "fix" right now is to use a phone that currently works with the game or playing the game on PC, even if you use an older phone (like the Samsung Galaxy 9+ that I'm using to play the game). So long as you play Diablo Immortal through your Battle.net account, your progress will be saved across platforms.
At the time of this writing, many aren't able to play Diablo Immortal because their phone is apparently not compatible despite it meeting the minimum requirements of the game. Pouring through the numerous reports on Blizzard's official forum, this error is primarily impacting phones with the Exynos chipset. That includes many Samsung Galaxy phones, especially the many variations of the Galaxy S10 and the Galaxy Note10.
Here is a list (in alphabetical order) of the Galaxy phones affected by this error:
Galaxy A12
Galaxy A13
Galaxy A21s
Galaxy A51 5G
Galaxy A Quantum
Galaxy F12
Galaxy F62
Galaxy M12
Galaxy M13
Galaxy M62
Galaxy Note10
Galaxy Note10 5G
Galaxy Note10+
Galaxy Note10+ 5G
Galaxy S10e
Galaxy S10
Galaxy S10+
Galaxy S10 5G
Galaxy XCover 5
Beyond these Samsung phones, there are reports on the forum showing that the error is impacting many other brands. Blizzard is aware that Xiaomi mobile devices are incorrectly showing as incompatible as well.