We may only be in January, but horror fans are flocking to see new scary movie M3GAN in theaters. After receiving incredible reviews from critics that resulted in a high Rotten Tomatoes score, many are wondering whether you can stream M3GAN online, and if there is a free way to watch on Netflix or another streaming platform.
Is M3GAN streaming on Netflix, HBO Max, Disney Plus, or Peacock?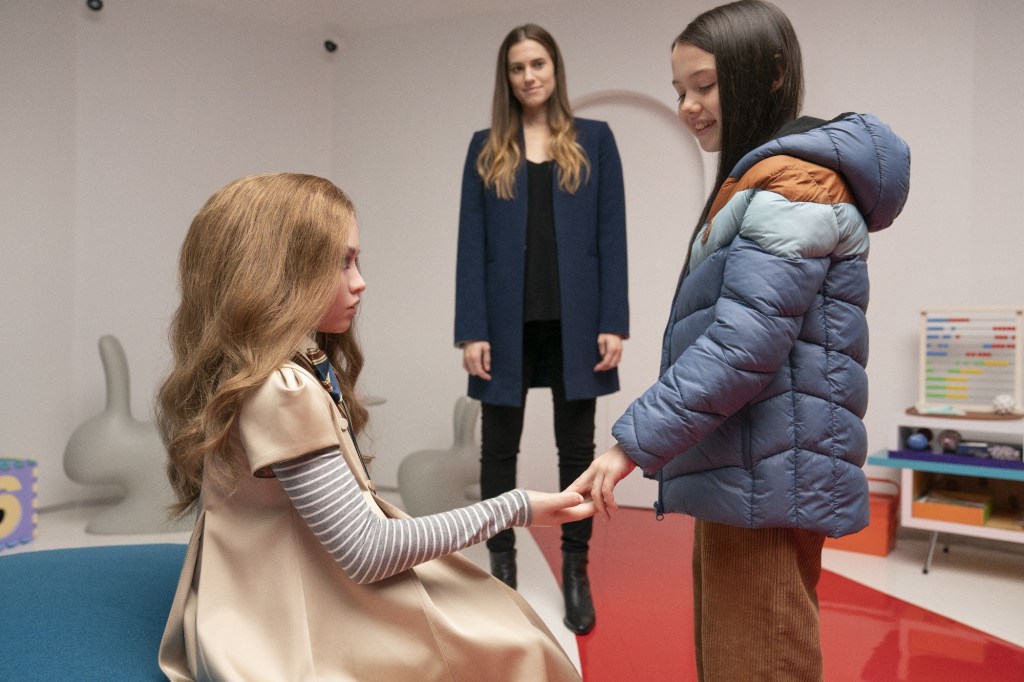 M3GAN is not currently available to legally stream online. As the horror movie has only just made its way to the big screen, there could be a lengthy wait before it makes a streaming debut. The likelihood of it arriving on Netflix, HBO Max, or Disney Plus, however, is extremely slim. As a Universal Pictures film, it is more likely to land on Peacock after it has finished its theatrical run.
While no official streaming date for the viral horror flick has yet been revealed, other movies from Universal Pictures have arrived on Peacock around eight weeks following their cinematic debut. This means that we may see M3GAN available to stream online at some point in March 2023.
Having danced to Taylor Swift in the movie's trailer, M3GAN the doll went viral across social media and became a huge meme weeks before the film was ever released. Fans uploaded videos in their droves replicating the dance, or dressing up like M3GAN, and the craze shows no sign of slowing down.
In the movie, the titular life-like doll is programmed to serve as a friend and protector of children, allowing parents peace of mind. When the creator Gemma (Allison Williams) is suddenly forced into caring for her orphaned niece, she feels unprepared to parent, so leaves her prototype M3GAN doll (played by Amie Donald, voiced by Jenna Davis) in charge. Of course, chaos ensues.